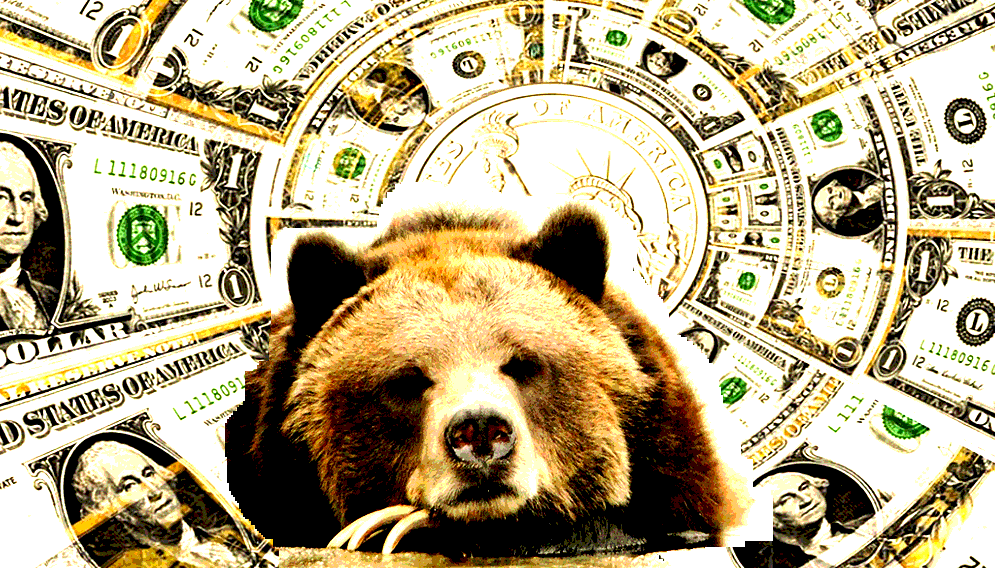 At the Strategic Investment Conference 2018, Jeff Gundlach from DoubleLine Capital said that we're at a "moment of truth" that could break either way. So, now is not the time to have high conviction about the economy or markets.
Showing a chart of the US budget deficit as percent of GDP, Gundlach warned investors about rising deficit without a recession. The deficit combined with with the Fed's balance sheet roll-off, will mean $2–$3 trillion in new Treasury issuance.
Gundlach thinks this situation is set to explode in 2019. He also sees net tightening starting next year—and adds that the market is starting to realize it. As such, sentiment is shifting.
All Indicators Point to Higher Inflation
Later Gundlach moved on to inflation.
He said there are two key parts of inflation: core services and core good. And there's a big disparity between the two in the US. However, the core CPI in the US is trending up. We're also seeing rising inflation in Germany and Japan
Further, Gundlach pointed out that there is a high correlation between core CPI and future GDP. A very high correlation between core CPI and ISM PMI also suggests a higher CPI ahead.
Bottom line: All of Gundlach's indicators point to higher inflation.
He finds it comical that the Fed has been trying to get to 2% inflation, yet we are already there. So, if inflation does go higher, the question is not how it affects the economy, it's how the markets will react to it.
Emerging Markets Look Promising
Gundlach then turned to emerging markets.
In comparison to emerging markets, he noted, the price-to-sales ratio of the S&P 500 is at sky-high levels. Either sales must take off or stock prices must come down.
He showed that the CAPE ratio for emerging markets (EM) is about half that of the S&P 500. It's very likely that the ratios will eventually converge. That means EMs will go up, and the US will come down.
Over the past year, EMs have outperformed the US while Europe has underperformed. Gundlach thinks Europe and world markets are cheap now.
The Dollar Is Likely to Go Down
Gundlach also touched on the US dollar.
He showed that dollar bull and bear cycles last about seven years. By this measure, he thinks the dollar is headed lower.
If we look at a longer-term chart, the dollar sits right on a major support level. Will it hold?
The opposite is seen in gold price charts. Gold has been building a base for years, and is bumping up against a critical level. If it breaks out, it could begin a new gold rally.
Gundlach had a series of charts showing that various asset classes have broken through crucial trend lines. In particular, he made a hard call on the long bond market, and gave us a line in the sand above which he says the bond bull market is over.
Get Live Updates from the Strategic Investment Conference 2018
Learn from 25 top financial experts, best-selling authors, and investment professionals as they discuss their best investment ideas and predictions for the economy, financial markets, and geopolitical relations. Tune in to the SIC 2018 live blog now!