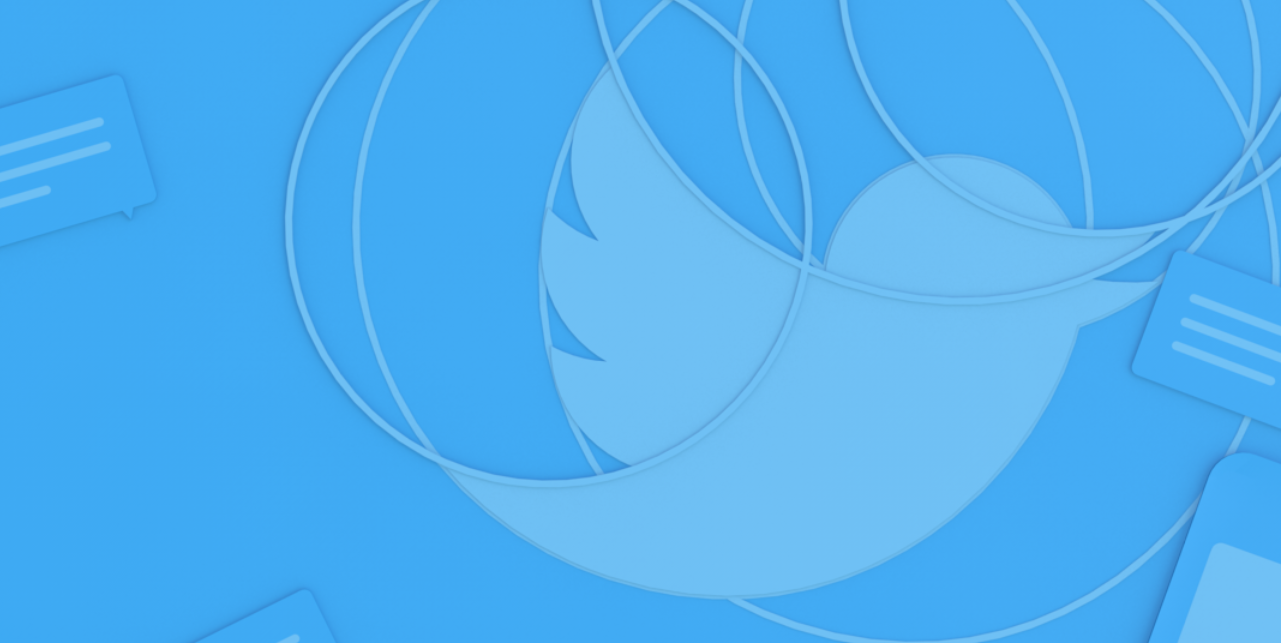 Source: Twitter
After Paul Singer of Elliot Management Corp. amassed a stake in Twitter to remove company CEO Jack Dorsey, many are coming to Dorsey's defense including Tesla and SpaceX CEO, Elon Musk.
"Just want (to) say that I support @Jack as Twitter CEO," Musk said in a tweet. He added that he thinks Dorsey has a good heart, using the heart emoji.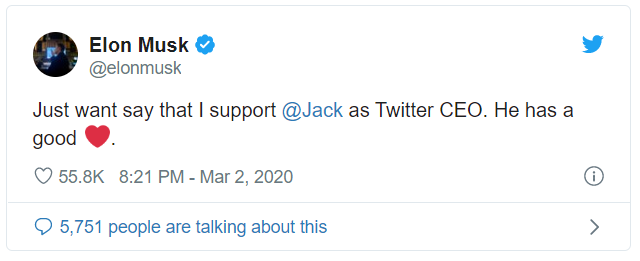 With a $1 billion stake in the micro-blogging platform, Singer is pushing for changes at Twitter seeking to replace four directors as well as Dorsey, according to reporting by Bloomberg.
Singer is reportedly concerned about Dorsey splitting time between Twitter and Square, the financial technology company. Another problematic issue cited by activist investor Singer and even analysts is Dorsey's desire to move temporarily to Africa.
Besides the high-profile ally of Musk, a hashtag, #WeBackJack, started trending late Monday, with Twitter employees backing their boss. Buzzfeed reported that the hashtag effort grew organically out of an internal Slack channel, and not at the behest of Twitter management.
Twitter has come under intense criticism in recent years over the platform's inability to crack down on misinformation and hateful speech, and Dorsey has been criticized for his inability to deal with the platform's issues effectively.
_____
Source: Equities News