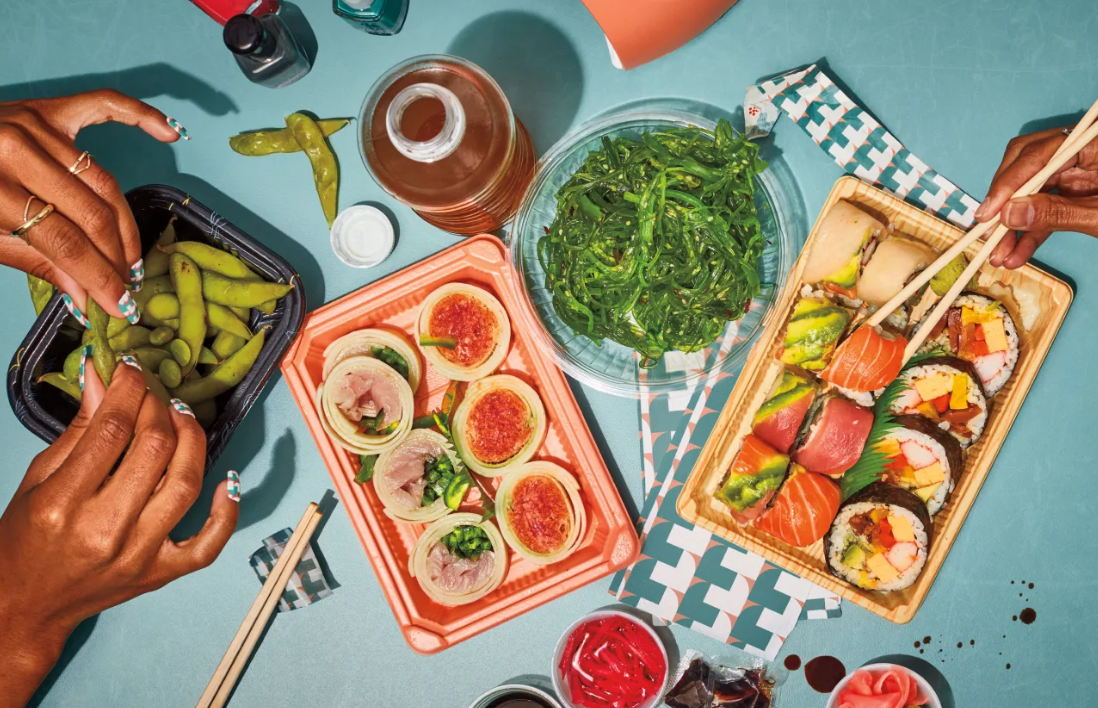 Source: DoorDash, Inc.
Another SoftBank-backed startup has filed for an initial public offering. On Thursday, DoorDash Inc, the U.S. food delivery startup, confidentially filed its Form S-1 with the SEC. The company has hired Goldman Sachs to lead the IPO, according to Reuters.
TechCrunch noted that the IPO underscored how "cash-intensive" the food delivery business can be. DoorDash just raised $700 million in November 2019. The company was valued at that time at $13 billion. There is no information available as yet on the proposed size, valuation or timing of the public offering.
DoorDash has intense competition from Uber Eats, Grub Hub and Postmates Inc. The company is understood to have 38% of the market in the U.S, according to data compiled by Second Measure. Recently, the competition has ratcheted up another level as restaurants ranging from local eateries to global fast-food chains like McDonald's have turned to delivery aggregators like DoorDash to find new customers, who are looking for more convenient dining options.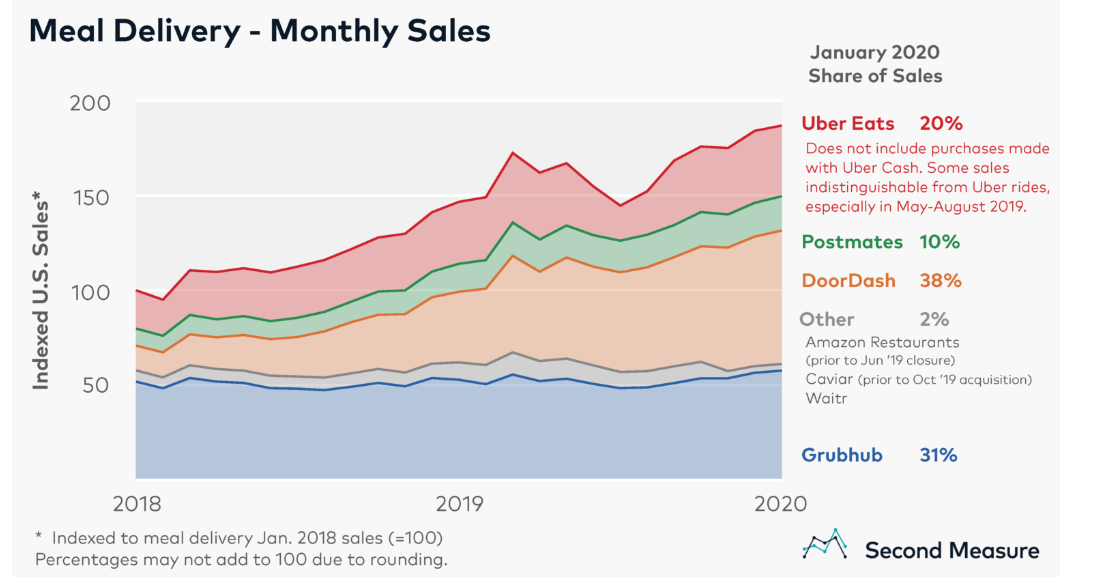 Source: Second Measure
DoorDash has also had its share of controversy including labor issues and even a data breach last year that hit 5 million consumers, workers and merchants.
Confidentially filing enables companies to explore the early stages of setting themselves up for a public listing without the scrutiny that comes with the process. Similarly, Postmates, which was last valued at $2.4 billion, said 12 months ago it had filed confidentially for an IPO, but has yet to go public.
The market has shown it remains unforgiving toward loss-making companies so far in 2020. Earlier this month, mattress retailer Casper Sleep sold shares in its IPO at the bottom end of a targeted range it had already lowered, slashing its valuation by more than half in less than a year.
Last year, office-sharing startup, WeWork, was forced to scrap its high-profile debut, after investors raised concerns over its ballooning losses and leadership under founder Adam Neumann. CNBC noted that a successful IPO for DoorDash would be a critical win for SoftBank following the WeWork collapse.
_____
Source: Equities News