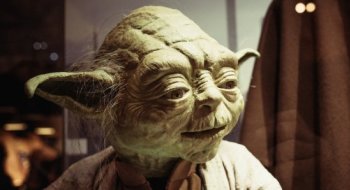 As some of you might be aware, there was a recent paper out of Wharton Business School titled "Size Matters, if You Control Your Junk".
We loved the title so much that we considered it one of our Top 5 Geeky, Yet Funny Economic Paper Titles.
Of course, great papers often go unread beyond the abstract because they are a bit dense. A solution to this is to get access to the presentation version of the paper. Typically, a PowerPoint deck can convey the information in a more efficient manner than reading through the 50 pages of academic jargon.
Luckily, the Jacobs Levy Equity Management Center hosted an event recently and the AQR crew presented their paper.
If you're feeling ambitious, there's a lot to be gained by reading the full paper, but here is the bottom line:
Contrary to what Yoda might tell you, size matters when controlling for junk.
The evidence is pretty clear that the size anomaly is alive and well. We alluded to this conclusion a while ago–even without considering quality.
Don't Listen to Yoda, Size DOES Matter…when it Comes to Junk Stocks was originally posted by Wesley R. Gray at Alpha Architect. Please read the Alpha Architect Disclosures at your convenience.
DISCLOSURE: The views and opinions expressed in this article are those of the authors, and do not represent the views of equities.com. Readers should not consider statements made by the author as formal recommendations and should consult their financial advisor before making any investment decisions. To read our full disclosure, please go to: http://www.equities.com/disclaimer