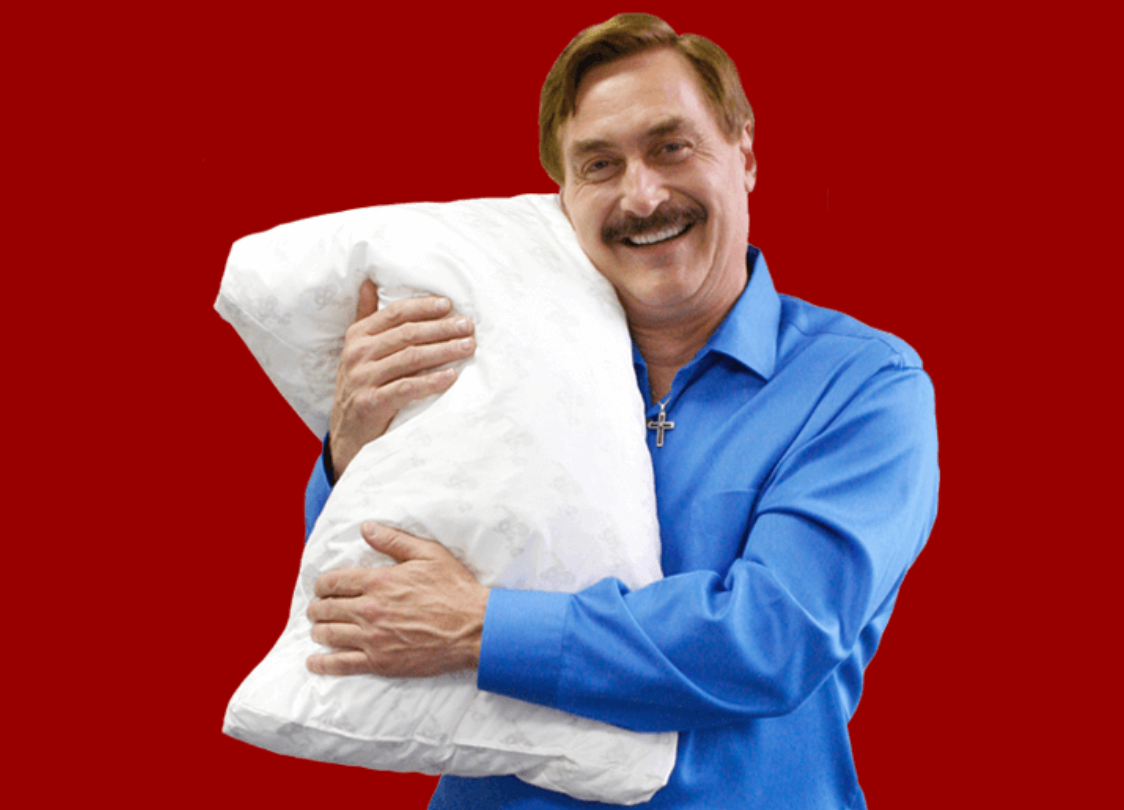 Image: Mike Lindell. Source: MyPillow
MyPillow chief executive officer Mike Lindell may soon face legal action from Dominion Voting Systems Inc for continuing to spread lies that the company's voting machines played a role in election fraud and that former President Donald Trump actually won the 2020 election.
In response to Lindell's repeated taunts that he hopes Dominion sues him, the company said Sunday, "At some point we may well oblige him," CNN reported.
During an interview on "Reliable Sources," Michael Steel, Dominion's spokesman, said, "Mike Lindell is begging to be sued."
Following the 2020 presidential election, Lindell, a fervent supporter of Trump, spread unsubstantiated claims of widespread voter fraud. Even after courts rejected the baseless claims, Lindell, Trump and the former president's supporters continued to question the legitimacy of the outcome.
Despite being permanently banned last month from Twitter for violating the platform's election misinformation policy, Lindell doubled down on his claims the election was rigged and continued pushing his conspiracy theories on conservative media networks.
During his most recent television appearance, Lindell told Newsmax anchor Bob Sellers he has "100% proof" of "election fraud with these Dominion machines." Then, on Friday, Lindell paid for three hours of airtime on One America News Network to broadcast a "documentary" he produced about his beliefs, CNN reported.
Dominion has reportedly sent Lindell a letter warning that litigation is "imminent." And Lindell, in response, has said he welcomes a lawsuit from Dominion and that he is planning to sue Dominion as well as Smartmatic Corporation, another voting technology company.
On Sunday, Steel told CNN correspondent Brian Stelter, "I think he's trying to get ahead of the fact that he is spreading disinformation, spreading lies and this latest quote-unquote documentary that he aired is nothing but the same old half-based conspiracy theories repackaged – and the truth is catching up with him."
Dominion has already sued Trump's attorneys Rudy Giuliani and Sidney Powell for defamation, seeking $1.3 billion in damages and has threatened similar against conservative media outlets, including Fox News LLC.
Smartmatic sued Fox News last week for $2.7 billion for embarking upon "a disinformation campaign" following the election. The suit also names Giuliani and Powell, along with Fox TV hosts Jeanine Pirro and Maria Bartiromo along with former Fox TV host Lou Dobbs.
_____
Source: Equities News