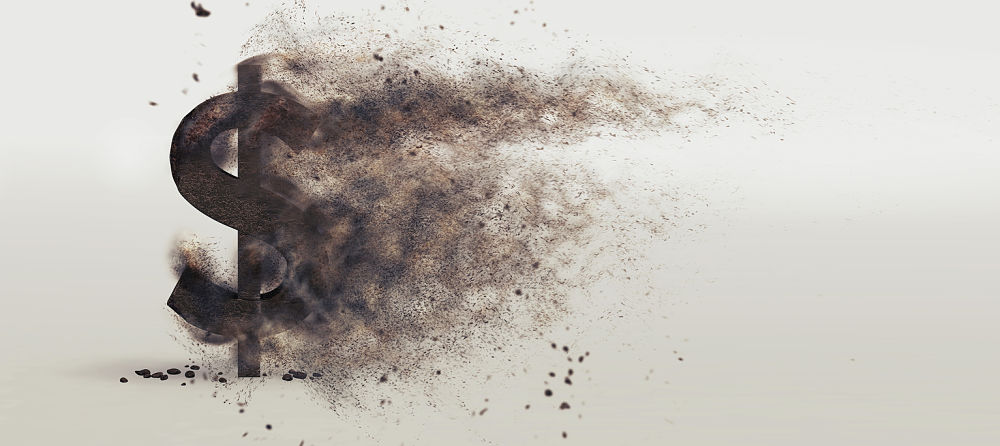 The greenback snapped a two-week losing streak early in trade on Monday before reversing gains. Initial gains were fueled by expectations that the U.S. central bank will increase interest rates this week. But trade war concerns have hurt the U.S. dollar, as tariff tensions continue to rise between the United States and China.
Reports indicate that the US imposed an additional 10% tax on $200 billion of Chinese goods. China has announced a retaliatory increase of 5% to 10% on $60 billion in US goods. Auto parts, clothes, meat and chemicals are among the goods receiving new or increased tariffs.
The world's two largest economies, and the most traded currencies, continue to spar, as consumers in the U.S. expect higher consumer prices. New tariffs from 10% to 25% will be in place before the end of the year.
Tariffs have now been imposed on $250 billion Chinese goods, or around 50% of the goods sold to the United States.
The U.S. dollar index fell 0.23% in mid-morning trade to 93.57. The index measures the greenback's strength against a basket of six major currencies.
Investors will turn their attention to the Fed meeting on Tuesday and Wednesday, with the market suggesting a 100% chance of a rate hike. An additional rate hike is expected in December, with an 86% chance of a hike, according to recent reports.
China and the U.S. were expected to meet for mid-level trade talks this week, but talks have since been cancelled. The cancellation is a direct result of new tariffs, with Chinese media claiming that talks cannot be conducted "under the threats of tariffs."
Sterling is rising on Monday, as reports suggest that Prime Minister Theresa May's cabinet is supporting a trade deal with the EU that is a "Canada-style."GBP/USD is up 0.53% to trade at 1.131. The news comes at a time when UK and EU officials are deep into Brexit negotiations.
A Canadian-style free trade deal would allow for free trade between the EU and UK. The EU and Canada have a deal in place that allows for free trade amongst the two. The EU has long sought a quota-free, tariff-free deal with the UK.
The deal is not likely to go through, as the backstops will create checks between Northern Ireland and the UK.
Sterling is expected to continue to fluctuate as Brexit negotiations progress. The sterling suffered its biggest daily drop on Friday, falling two cents against the greenback before rebounding on Monday.