Does Your Business Have Enough Cash Reserves to Survive? Protecting Your Business with a Financial Safety Net
Desireé Duffy Follow |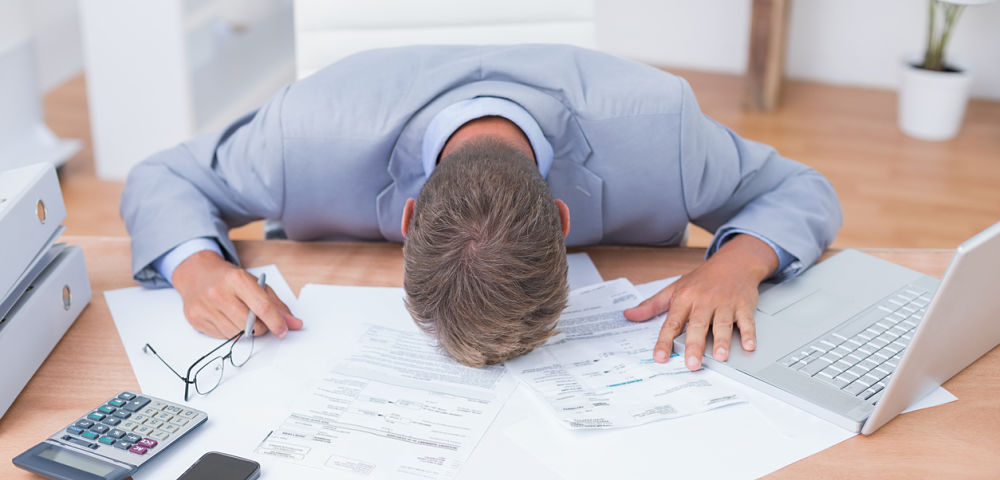 Everyone is familiar with the idea of having a "rainy day fund" to protect themselves in case of emergencies. This is a guiding principal of all financial planners. Be financially prepared for a sickness or death in the family, major home or car repairs and anything else that could pop up out of nowhere to surprise you and devastate your quality of life. Well, the same principles should be applied to your businesses finances as well. Whether you're a start-up or well-established business. Here are some reasons why your business needs a financial safety net.
To Avoid Credit Card Debt or a Loan
Of course you will need to have a business credit card, but there's a difference between using a credit card in order to build up credit and using it as a cash machine because you have no other option. A cash reserve will ensure that you're using that card for the best possible financial outcome. The businesses that are most fiscally responsible in this way tend to have prosperity and longevity.
Now if your business is a start-up, you will probably need to secure a loan initially, but as the business grows you want to avoid needing to do so again and again. Particularly if you plan to build a business that you'd like to sell some day, a well- balanced financial sheet and good bookkeeping will go a long way to getting the job done.
To Create a Financial Cushion and Peace of Mind
Starting and running a business is an incredibly stressful undertaking, particularly when you're always a bad month away from going out of business.Business owners often underestimate the necessity for financial peace of mind. So much so, that they get easily diverted from the aspects of the business that needs their attention to run. When the financial needs creep up they scare the heck out of the business owner and suddenly they can't concentrate on anything else. This is also when bad business decisions are made. This inevitable stress can be avoided with proper financial planning for your business from the outset. Even if you're highly organized and keep a close watch on money coming in and out, if you don't have any cash in your reserves you're not leaving much room for errors or unexpected issues. This can kill a business.
If that's not bad enough, cash flow can be disrupted by a customer's late payment (which happens all the time by the way), which can cause a really negative ripple effect in your business. For example, what happens if you can't make payroll, pay contractors or buy supplies? You're in serious trouble. A financial safety net will relieve all of these potential problems.
To Stay in Business During a Slow Economy
There are bull markets and there are bear markets and your business will have to stay solvent during both. Some experts say a bad market is even the best time to increase your ad budget.While every other business is running scared yours seems to be taking over the market. This is great for 2 other reasons. First, you can command discounts on the ad prices and second, potential clients and customers will respond well to a business that is healthy in a down market.Your business can do this, but it needs cash reserves.
To Help with Emergencies
Nearly every type of business faces an emergency of some kind. You may have equipment that breaks down or you need to make purchases that you don't want to put on your credit card. You may even have insurance to cover some of these eventualities, but what happens if your card is maxed out and you can't get a loan? Time to close the doors. Your cash reserves are essential.
What if a workplace accident occurs? Even with workers' compensation insurance or other types of coverage, there's a good chance you'll need to spend some money to protect your employees and your business. God forbid you have to go to court, you'll need that financial safety net to get you through.
How Much Money Do You Need to Save?
Don't panic. The fact that you took the time to read this means you're in the proper head space to protect your business. If you don't have cash reserves yet, start now. As for the amount, every business operates differently and has its own unique requirements, but a good start is to build up enough to cover three to six months of business expenses. This will keep your business financials strong and healthy. Most important, your business will survive.
DISCLOSURE: Desiree Duffy has no affiliation with this company

---
The views and opinions expressed in this article are those of the authors, and do not necessarily represent the views of equities.com. Readers should not consider statements made by the author as formal recommendations and should consult their financial advisor before making any investment decisions. To read our full disclosure, please go to: http://www.equities.com/disclaimer.
You May Also Like
| Symbol | Last Price | Change | % Change |
| --- | --- | --- | --- |
| AAPL | | | |
| AMZN | | | |
| HD | | | |
| JPM | | | |
| IBM | | | |
| BA | | | |
| WMT | | | |
| DIS | | | |
| GOOG | | | |
| XOM | | | |
| BRK.A | | | |
| FB | | | |
| JNJ | | | |
| WFC | | | |
| T | | | |
| NFLX | | | |
| TSLA | | | |
| V | | | |
| UNH | | | |
| PG | | | |