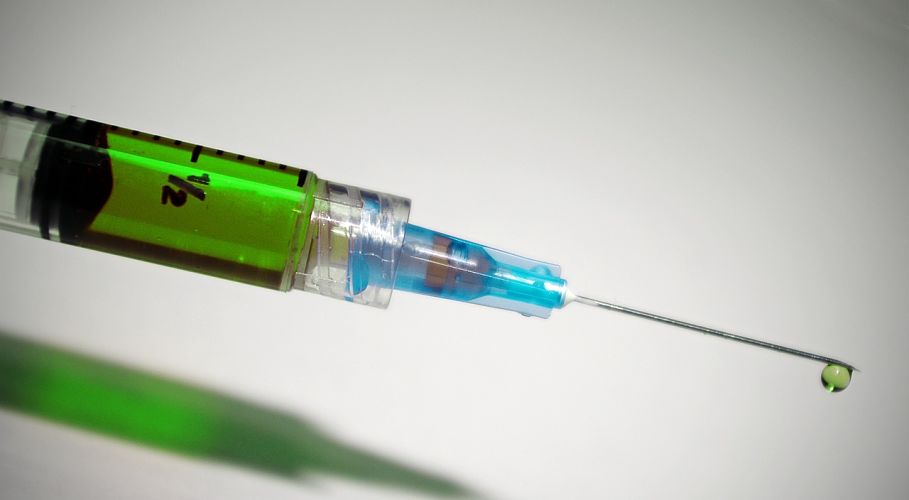 The Leukemia and Lymphoma Society describes GvHD as a potentially serious complication of allogenic stem cell transplants where the donor's T cells attack the patient's healthy cells. Symptoms can affect the skin with burning rashes or blisters and acute GvHD can impact the gastrointestinal system and liver.
A company in the CBD space, Kalytera Therapeutics, Inc. (KALTF), has been studying and testing a treatment for acute GvHD for quite some time. The company has an orally-administered synthetic cannabidiol drug, KAL-05, formulated in an olive oil-based proprietary platform. In December 2018, Edward Kim, our editor at Equities, wrote about Kalytera, concluding: "While we anticipate that the company will continue to have short term capital needs as we approach 2019, it's essentially a call option on CBD at current valuation. We will be watching closely for continued clinical data that reinforces the encouraging results we've seen thus far in acute GvHD." Prediction about short-term capital needs were certainly correct as Kalytera raised $8.4 million in April and May through proceeds from 167 million units. Then, just a few days ago, Kalytera's management raised another $1.13 million by offering another 30 million units. Now, to be fair, the company views diluting shareholders to death as a necessary evil because there is something worth saving here – in the best case scenario, possibly even on the level of Epidiolex.
On August 19th, Kaltera presented its Phase 2 data evaluating KAL-05 in preventing acute GvHD in 36 patients. These patients were especially susceptible to experiencing grades 2-4 of Acute GvHD as they were all bone marrow transplant patients from unrelated donors. In the past, these patients showed a 60% chance of contracting acute GvHd. Kalytera's study showed only 1 of the 12 low dose cohort patients developed acute GvHD, while 0 of 12 patients developed acute GvHD in the medium dose cohort. The high dose cohort was cancelled as the company is moving quickly towards a Phase 3 trial. Robert Farrell, Kalytera's President and CEO, explained:
"We believe the data to date in our Phase 2 study exceed what will be required in a Phase 3 registration study to demonstrate the efficacy of CDB in prevention of acute GVHD, and leave little or no room for improvement with the high dose. For this reason, and because these results are consistent with results from two previous clinical studies conducted in Israel, we have decided to halt the ongoing Phase 2 clinical study without enrolling the high dose cohort, and proceed directly to initiate a Phase 3 clinical registration study."
The Phase 3 study will take a year to complete and cost a little less than the Phase 2 trial as the company is homing in on the medium dose. These results got a reaction from analyst Douglas Loe at Echelon Wealth Partners, the agent for the April financing, who said:
"We believe Kalytera qualifies by both measures and our model assumes that the firm can benefit from economics ascribed to future cash-contributing partners, partners that we are optimistic could be identified prior to commencing Phase III GvHD testing. Our optimism on this theme is clearly enhanced by Phase II data quality as described above."
We assume part of Echelon's model is the market for GvHD – an estimated $408 million in 2018 growing to $1.3 billion by 2027 according to DelveInsight Perspective – which accounts for very little competition. Kalytera has two U.S. patents covering CBD prevention and treatment for GvHD and four orphan drug designations granted in the U.S. and in Europe for the same treatment. The company has patent protection until 2034.
The other factor looming large in all this is GW Pharmaceuticals. Kalytera and the maker of Epidiolex share the expertise of a key individual, Professor Raphael Mechoulam, head of the Medicinal Chemistry Lab at The Hebrew University of Jerusalem. The Israeli CBD scientist is an advisor in various capacities for both companies, and some in the industry have posited that Mechoulam could broker a deal for GW Pharmaceuticals to scoop up Kalytera and its GvHD drug. This would be a synergistic move in some capacities, and it would certainly save shareholders from the headache Kalytera has put them through, but is the idea really more than that? Echelon has said it is brokering a corporate sponsor for Kalytera, but this means little at the moment. GW Pharmaceutical seems like an idea pushed forward by those with interest in the company. Kalytera has admitted not so subtly that the company has received interest from other larger biotech companies. This seems to be a speculation trap to me. The Phase 3 trial data will be key and there are around 365 days between now and then.