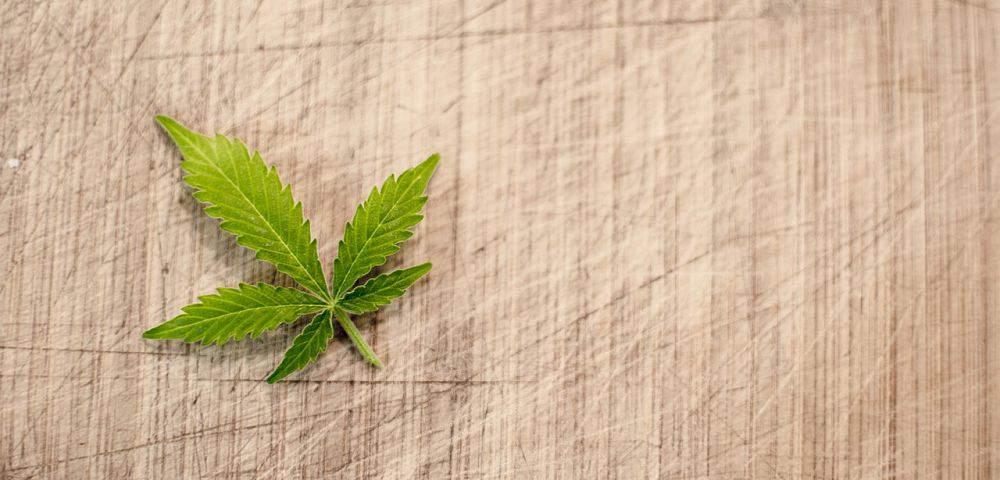 Any industry is bound to have its share of myths, regardless of whether we're considering a fully established, transparent space or one in its infancy stage of development. These misconceptions, with varying degrees of validity and significance, can greatly impact the way legislators, investors, and influencers view a given industry.
Despite the fact that the industry has grown astronomically in size and influence, a wealth of misconceptions continues to surround the cannabis space. Here are eight:
Cannabis Isn't Safe to Consume
"In Canada, our medicinal market is supplied by carefully selected and federally licensed cannabis producers. The product is routinely tested to ensure it complies with Health Canada's stringent standards. Additionally, organic options free from synthetic pesticides are available to medicinal consumers."–Danny Brody, VP of Investor Relations at The Green Organic Dutchman, a private organic cannabis company that produces among the highest-quality, lowest-cost cannabis in Canada
There's An Abundance of Stoners
"The biggest myth surrounding the cannabis industry is that it is run by a bunch of people who spend their free time smoking weed. Science and growth is the base of cannabis, hence many entrepreneurs in this space have either a scientific or a financial background and have years of experience: it isn't a secret that our industry is able to grow as fast as it is."–Arnaud Dumas de Rauly, Chief Strategy Officer for The Blinc Group, a distribution-centric vapor and cannabis incubator
It's Too Late to Get Involved
"The truth is, history will look back on this time as the very beginning. The opportunity out there is still more massive than anything we have seen in our lifetimes."–Leslie Bocskor, President of Electrum Partners, an advisory services firm specializing in medical and recreational cannabis and ancillary businesses
It's Sketchy
"We've done work in the hospice and palliative care industry, and when a potential customer in that space looks up our company profile, they're always surprised to see the depth that we have in cannabis. It creates a conundrum for the customer, often leading them to wonder whether they should associate with a company that does business in cannabis. The stigma that surrounds the industry continues to pervade, despite the fact that the cannabis sector has consistently been driven by a strong code of ethics, professionalism, and community involvement."–Jack Rein, National Services Director at Acology (OTCMKTS: ACOL), a global design, manufacturing, branding and sale company that developed The Medtainer™, which allows patients to store, grind, and pour a variety of medications
Instant Success is Attainable
"One of the most widely-held beliefs about the cannabis industry is the idea that one can make it big in a matter of months, quickly achieving massive revenues and realizing near-instant success. While the potential for growth in the industry is staggering, there remain a number of regulatory and logistical hurdles that require time, effort, and thoughtfulness to work through."–Norman Olson, Director of Marketing & Business Affairs at Hightech Extracts, an engineering company developing systems for the manufacturing of extract-based products
It's Easy
"You may read about or hear about the tens of millions of dollars in sales happening within the industry, while this is true as a whole, every month more legal cannabis operations shut down than open up.
The harsh reality is that a this point it's not a green rush, its a green black hole. It takes well into eight figures to properly setup and start a legal cannabis operation. Then once you are up and running you have a business that is not allowed to access to banks, can't use most tax write offs that other business use everyday, and is the highest taxed and regulated business in the country. If you think that sounds bad, we are just getting started as we currently do not have to work with Federal regulations, with Federal legalization comes things like OSHA and an additional Federal tax."–Chris Kelly, Head of Nevada Operations at Tikun Olam USA, one of the oldest and largest medical cannabis research companies in the world.
There's a Dearth of Professionals
"The uninitiated perceive the cannabis industry to be filled with stoners and malcontents but fail to recognize the space requires business savvy and ingenuity with a multitude of competencies from retail to medicine. Mind you, the cannabis industry is a recreational and medical enterprise that's going global. There's never been an industry with such a dramatic growth trajectory while being saddled with regulatory, financial and legal constraints. Only the brightest and most diligent minds will prosper."–Frank Lane, President of CFN Media Group, the leading creative agency and media network dedicated to legal cannabis
Most Consumers Smoke
"A commonly held myth is that cannabis means smoking joints, in closed and hidden environments. There are so many other ways to consume cannabis, each with their pros and cons, like vaping and edibles. These new consumption methods allow the user to fine tune their intake, both in terms of quantity but also with regards to a more effective bioavailability."–Dr. Iggy Vatelman, Managing Partner of Distribution at Puffmen, a distribution company developing technologically-driven, innovative products in the emerging vapor industry.