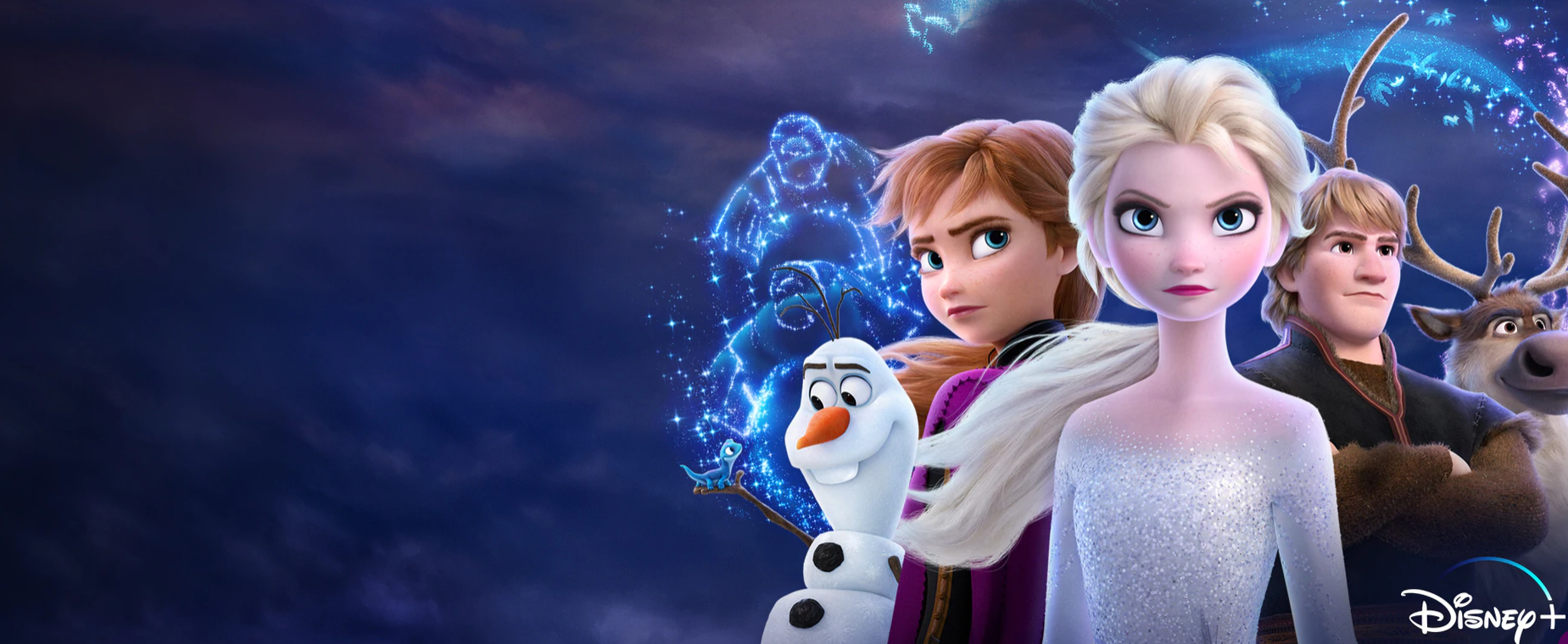 India's Prime Minister Narendra Modi's lockdown of 1.3 billion has been billed as one of the most "ambitious social control campaigns" in human history. Modi implemented these stringent measures before India saw any "widespread community transmission" of the coronavirus across its dense metropolitan areas.
With many Indians inside their homes for the foreseeable future, Disney saw an opportunity. The company's flagship streaming service, Disney+. will launch in India on Friday, April 3, 2020, through its local partner Hotstar.
Hotstar was acquired by Disney when it bought Fox's entertainment assets and will now be rebranded to Disney+ Hotstar. Hotstar has claimed its app has been downloaded 400 million times across India.
In May 2019, Hotstar released viewing numbers for its broadcast of the Indian Premier League (IPL) cricket tournament. Some 18.6 million users simultaneously tuned into Hotstar's website and app to watch the deciding game of the IPL.
Figures show that the number of digital video viewers in India continues to grow as cheap data plans flood the market of 1.3 billion people. eMarketer estimates that there will be 368.8 million viewers in India by 2021.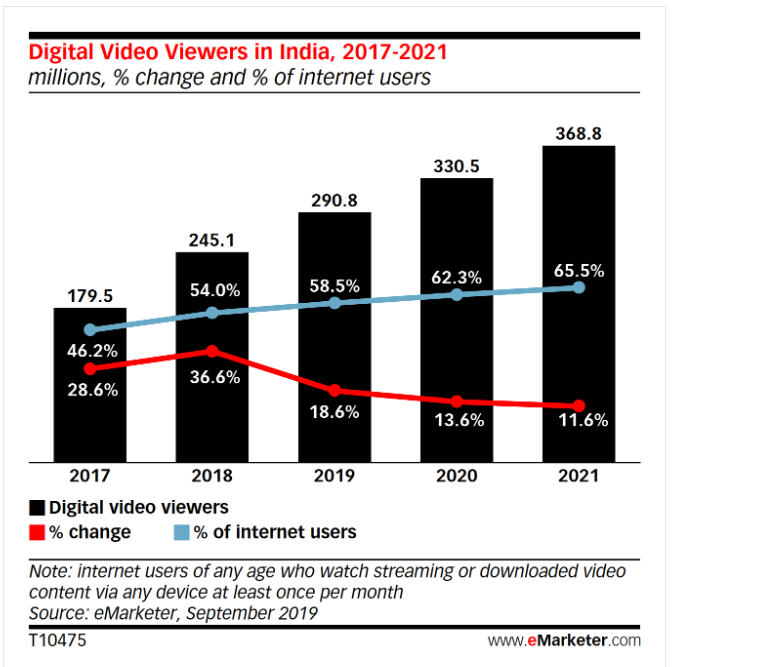 Source: eMarketer
Initially, Disney suspended the launch seeing the impending disruption caused by the coronavirus, but the company decided to change course when there was an opportunity to give home-bound Indians new content.
"There is a certain sobriety in the environment and we also want to be responsible and sensitive to that. But given that there is no fresh content being launched in the Indian market, we feel there will be a hunger for quality content, and that's exactly why we decided to launch it now," he added.
The service will be available at two price tiers. Disney Plus VIP subscribers get access to the entire Marvel Cinematic Universe, Bollywood films, Hotstar originals, unlimited live sports and Star TV serials for $5.30 a year. For $19.90 annually, Disney Plus Premium subscribers will get all the programming available to VIP subscribers, and in addition, will have access to 29 Disney Plus originals, including "The Mandalorian," and the latest U.S. shows from HBO, Showtime and Fox.
Uday Shankar, president of The Walt Disney Company APAC and chairman, Star & Disney India, said: "We hope the power of Disney's storytelling, delivered through Hotstar's technology, will help our viewers find moments of comfort, happiness and inspiration during these difficult times."
_____
Source: Equities News