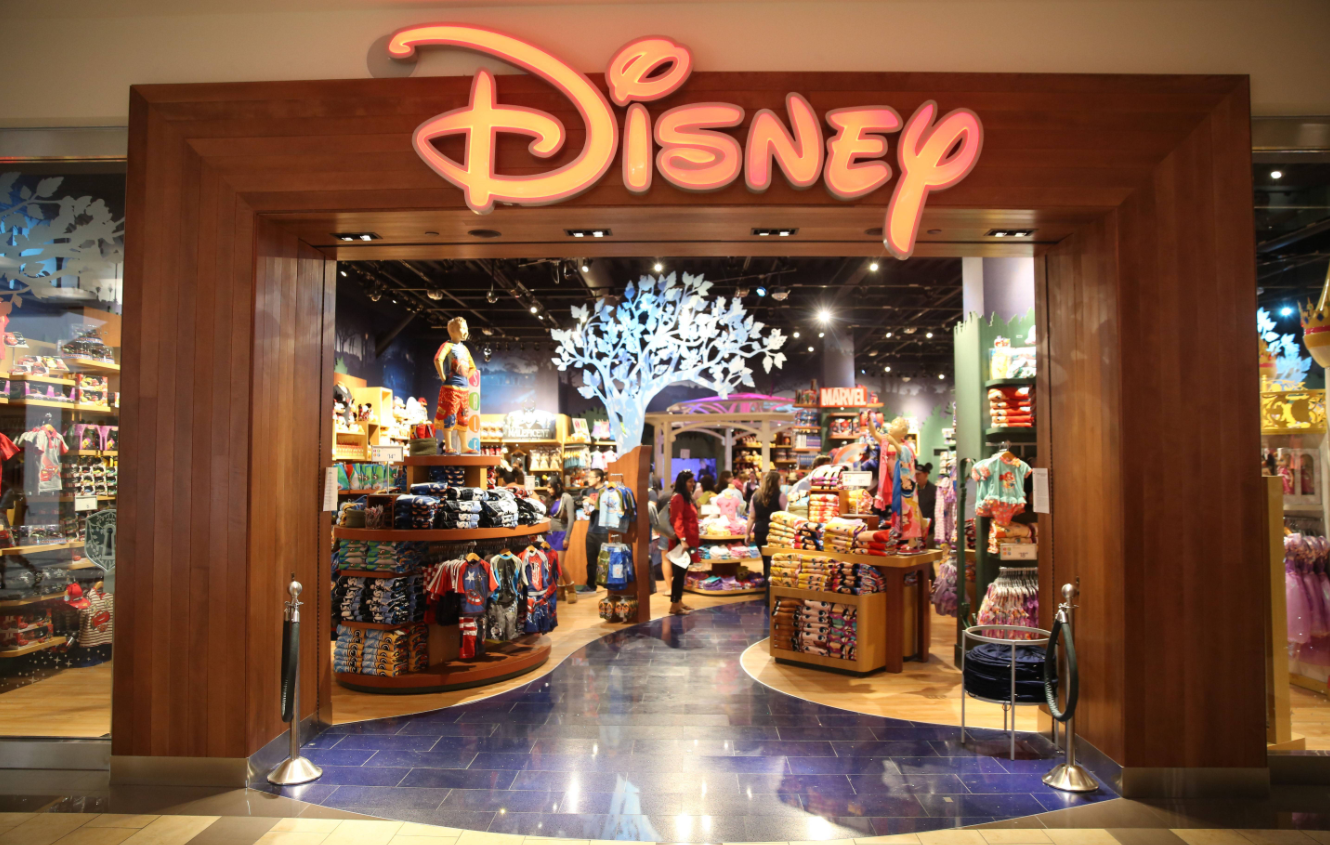 Image: The Walt Disney Co
As part of a plan to focus on its e-commerce business, The Walt Disney Co (NYSE: DIS ) announced Wednesday it will significantly reduce its brick-and-mortar footprint, starting with the closure of at least 60 Disney Store locations in North America, about 20% of its worldwide total, before the end of 2021.
In a press release, Stephanie Young, president of consumer products games and publishing, said, "While consumer behavior has shifted toward online shopping, the global pandemic has changed what consumers expect from a retailer."
"Over the past few years, we've been focused on meeting consumers where they are already spending their time, such as the expansion of Disney store shop-in-shops around the world. We now plan to create a more flexible, interconnected ecommerce experience that gives consumers easy access to unique, high-quality products across all our franchises," said Young.
Disney declined to provide financial details about the closures, the number of layoffs that would occur as result or which locations would be affected.
Of its 300 stores around the globe, the media and entertainment company also said it will be evaluating where other closures may need to take place, CNBC reported.
Disney has been expanding its shops inside other retailers, like Target Corporation (NYSE: TGT ) in the US and Alshaya Group stores in the Middle East. The company said those locations will remain open, as well as stores inside Disney theme parks, Reuters reported.
Several chains, including Walmart Inc (NYSE: WMT ) and Macy's Inc (NYSE: ), have shuttered physical stores within the past year in response to changing consumer patterns.
The COVID-19 pandemic accelerated an already growing shift from in-person shopping to digital shopping by about five years, according to IBM's US Retail Index. In 2020, e-commerce sales grew 32.5% to $791.7 billion, according to the US Census Bureau's Retail E-Commerce Sales Report released last month.
_____
Source: Equities News