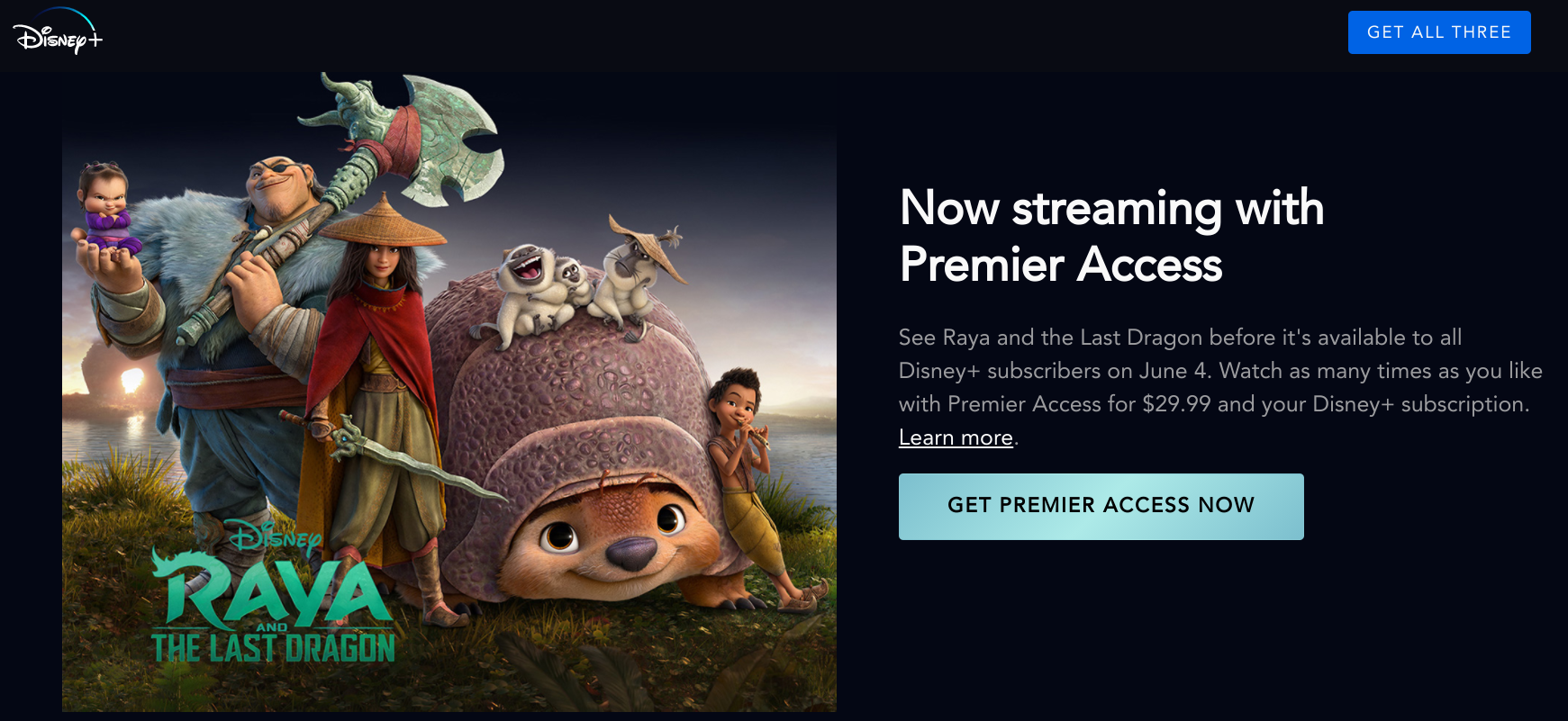 Image: Screenshot, March 11, 2021. Source: disneyplus.com
Walt Disney Company's (NYSE: Chart DIS - $0. 0.93 (0.98%) ) Disney+ has surpassed the 100 million global subscriber mark just 16 months after its launch.
During the company's annual shareholder meeting, which was held virtually Tuesday, chief executive officer Bob Chapek said Disney's flagship streaming service is shattering all initial expectations.
"The enormous success of Disney+ has inspired us to be even more ambitious, and to significantly increase our investment in the development of high-quality content," Chapek said.
After launching in the US in November 2019, the service expanded to Europe, India, Latin America, Australia, New Zealand and Singapore and is now available in 59 countries.
In 2019, Disney told investors it expected the platform to sign up between 60 million to 90 million global users by 2024. Disney+ hit that initial target in November 2020.
The company now expects the service to have 230 million to 260 million subscribers by 2024.
By comparison, Netflix, Disney+'s biggest rival, has 200 million paid users and capped off a year of record growth due to viewership gains prompted by the COVID-19 pandemic.
After the outbreak shuttered movie theaters and theme parks – Disney's biggest money maker – the company pivoted to streaming to help stay afloat and restructured its media and entertainment divisions to focus more on Disney+.
Disney announced plans in October 2020 for about 100 film and television projects, about 80% of which are set to go directly to Disney+.
On Tuesday, Chapek reaffirmed the company's goal, saying it plans to produce at least 100 new titles each year.
"This includes Disney Animation, Disney Live Action, Marvel, Star Wars, and National Geographic. Our direct-to-consumer business is the Company's top priority, and our robust pipeline of content will continue to fuel its growth," he said.
Chapek also announced the company plans to reopen its California theme parks, Disneyland Resort and Disney California Adventure, after a nearly year-long closure with limited capacity by late April.
The move comes after state health officials said certain outdoor activities, including the reopening of theme parks, could resume with capacity restrictions as early as April 1.
Chapek said it would take a few weeks to call back 10,000 furloughed workers and train them in new safety procedures.
"I am pleased to say the response has been great thus far, our cast members are excited to get back to work. And, this is also good news for the Anaheim community, which depends on Disneyland for jobs and business generated by visitors," Chapek said in a statement tweeted by Disney Parks News.
Following a vote at the annual meeting, Chapek and nine others, including executive chairman Bob Iger, were reelected to the company's board of directors.
In an advisory vote, 68% of ballots cast supported Disney executives' compensation.
_____
Source: Equities News