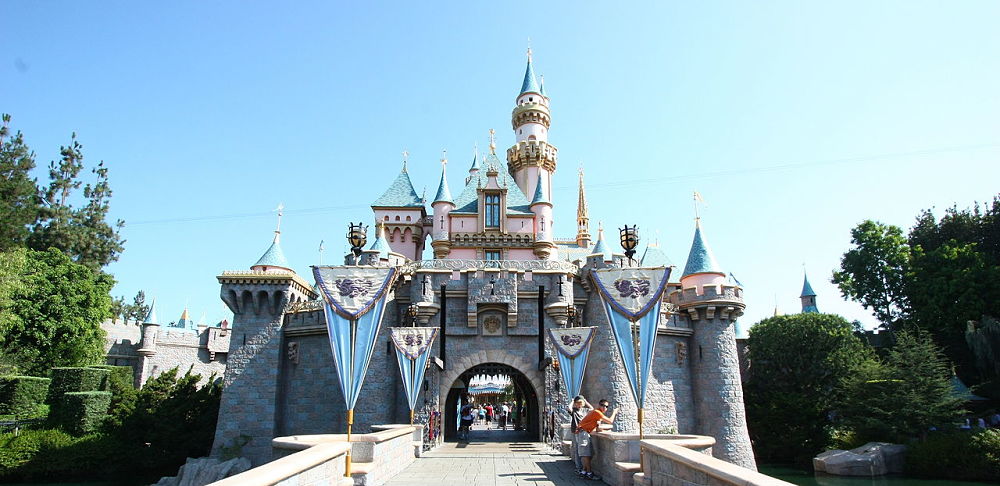 Image via Carterhawk/Wikimedia
Disney DIS has boosted its offer for 21st Century Fox FOXA to more than $71bn in a bid to knock rival Comcast CMCSA out of the battle to buy the bulk of Rupert Murdoch's entertainment empire.
Disney has upped its offer to $71.3bn (£54bn) – from $52.4bn – trumping Comcast's $65bn all-cash hostile offer tabled last week.
Disney has also moved from its original tactic of an all-stock deal for Fox, owner of assets including X-Men film studio 20th Century Fox, and a 39% stake in Sky, to a 50/50 mix of cash and shares.
Fox, which backed Disney's original bid, said that in light of the new offer Comcast's bid cannot be considered to result in a better deal for shareholders.
"We are extremely proud of the businesses we have built at 21st Century Fox and firmly believe that this combination with Disney will unlock even more value for shareholders as the new Disney continues to set the pace at a dynamic time for our industry," Murdoch, the executive chairman of Fox, said. "We remain convinced that the combination of Fox's iconic assets, brands and franchises with Disney's will create one of the greatest, most innovative companies in the world."
Disney said it expects to pay a total of about $35.7bn in cash and issue 343m new shares to Fox shareholders, representing about a 19% stake in Disney.
"The acquisition of 21st Century Fox will bring significant financial value to the shareholders of both companies and after six months of integration planning we're even more enthusiastic and confident in the strategic fit of the assets and the talent at Fox," Bob Iger, the chief executive of Disney, said.
Comcast, the US cable operator and media group, is not expected to go away, however. It has also lodged a separate £22bn bid to buy all of Sky, and under chief executive Brian Roberts it is expected to respond with an improved offer as a bidding war hots up over the summer. Fox said the company directors remain open to "evaluating a competing proposal".
Fox's share price was up over 6% to more than $47 early on Wednesday morning, indicating investors believe a bigger bid from Comcast is likely. Murdoch has faced shareholder pressure over his preference for Disney's original deal, which was 19% lower than Comcast's offer.
One analyst said bidding for the Fox assets could rise to between $75bn and $80bn. "Above $80bn would be a tough pill to swallow for Disney shareholders given the steep price," said Dan Ives, analyst at market research firm GBH Insights. "That said, this poker game appears to be just getting started and now it's Comcast and [Comcast CEO Brian] Roberts move to show their next hand."
Christopher Hohn, the activist investor behind hedge fund TCI, last month wrote a letter to the Fox board pointing out that Murdoch has a potential conflict of interest as capital gains tax issues could lead him to preferring a lower priced stock offer from Disney over the cash deal from Comcast.
Disney has sought to address that issue, sweetening its offer while giving Fox shareholders the choice between taking cash or stock.
Culture secretary Matt Hancock is set to clear Rupert Murdoch's £11.7bn bid to take over the 61% of Sky that he does not own, with conditions that include selling off Sky News to reduce his power over UK news media.
However, if Murdoch wants to raise his bid for Skyin order to compete with Comcast, he must get the green light for an increased bid from Disney.
On a call with analysts on Wednesday, Disney's Iger refused to say where he stands on the progress of Fox's bid for Sky.
"I don't have update on Sky," he said. "Fox is in the driver seat… You've seen the regulatory [developments]. I won't say more than that."