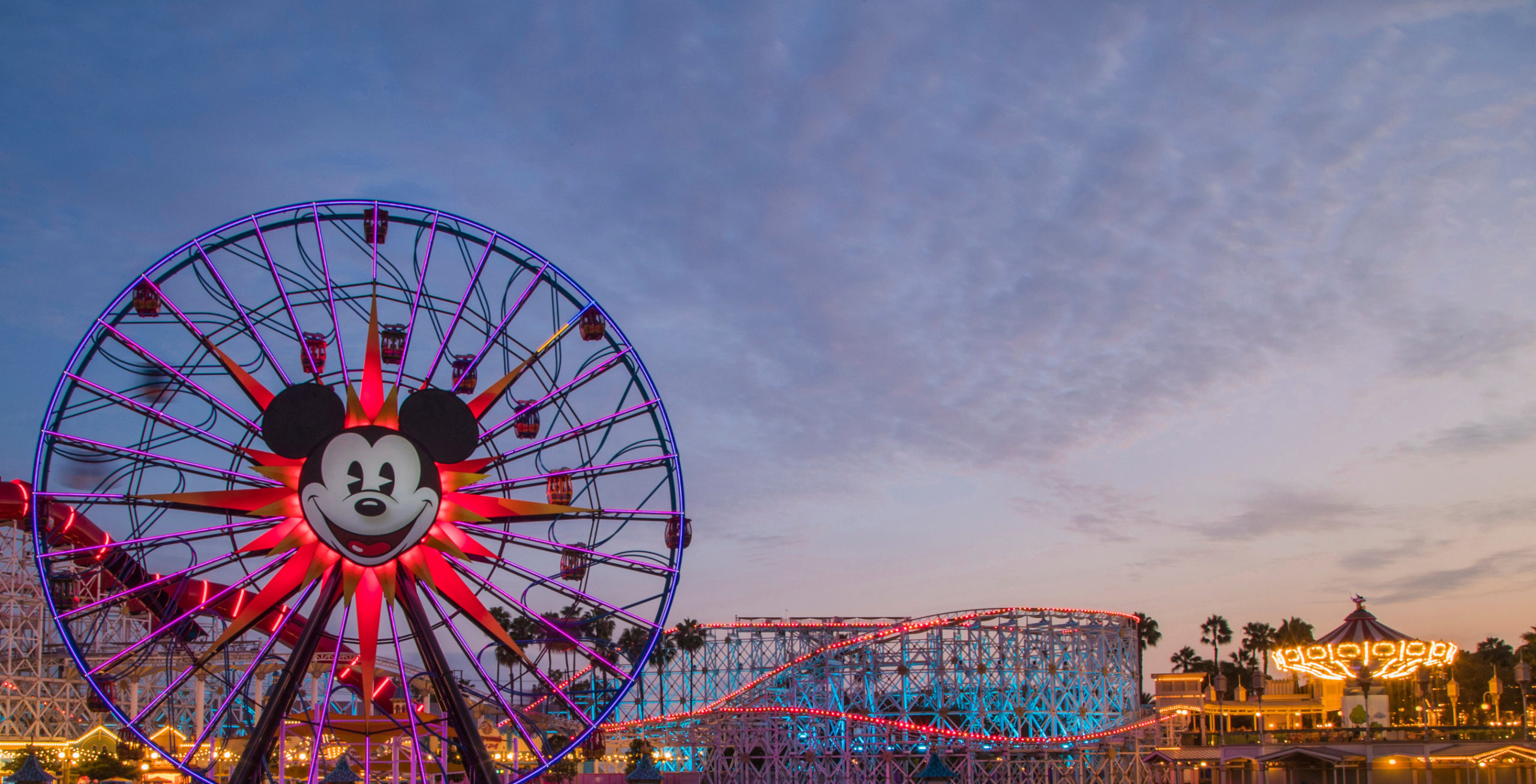 Image: Disney California Adventure Park Source: The Walt Disney Co
After being closed for nearly a year due to the COVID-19 pandemic, The Walt Disney Co (NYSE: DIS) will be bringing back 1,000 employees in mid-March for a "limited-time ticketed experience" at Disney California Adventure Park.
The event commemorating the 20th anniversary of California Adventure was announced Monday in a letter to employees from Disneyland Resort president Ken Potrock, as reported by ABC, one of Disney's flagship media properties.
Since Disney is not yet permitted to fully reopen all of the park's attractions, California Adventure will offer guests food, beverages, merchandise and "unique, carefully crafted entertainment experiences," Potrock wrote.
"While that is clearly not all we want to accomplish, it's a start," Potrock said in the letter. "Teams are working as we speak to start recalling identified Cast in the coming weeks."
"This past year has presented extraordinary challenges, but that has not curtailed in any way our ability to move forward with a spirit of optimism," he added.
About 350 other employees have recently returned to work with the reopening of outdoor dining at Downtown Disney restaurants after California lifted its regional stay-at-home order.
California Adventure was originally scheduled to reopen in July 2020, but a rising number of coronavirus cases kept it closed.
Unlike Walt Disney World in Orlando, Florida, the company's theme parks and resorts in Anaheim, California, have not been permitted to open back up.
The prolonged closure has led to tens of thousands of layoffs or furloughs of the company's workers. In November 2020, Disney disclosed in its annual Form 10-K filing that it planned to lay off 32,000 employees by the end of the first half of fiscal 2021 at the end of March.
Disneyland's unions have been pushing California Gov. Gavin Newsom to reopen theme parks, but any such opening won't occur until the region reaches a lower level of COVID-19 cases.
A group of California lawmakers recently proposed a bill aimed at speeding up the reopening of Disneyland and other large theme parks in the state.
A 2019 study by the Woods Center for Economic Analysis and Forecasting at California State University, Fullerton, concluded that the Disneyland Resort generated $8.5 billion for the Southern California economy.
_____
Source: Equities News