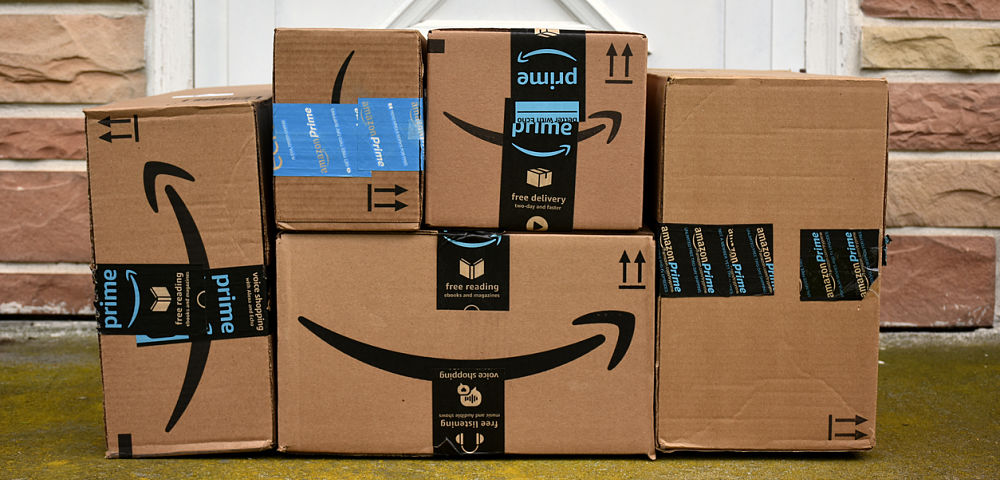 One month ago, on June 21, 2018, the United States Supreme Court (SCOTUS) ruled to allow US States and municipalities to collect sales taxes from products and services that are purchased from online sellers. Over the last 20 trading days, the shares of the world's biggest retailer increased by 4.5% as compared to the S&P 500 which increased by 1.2%.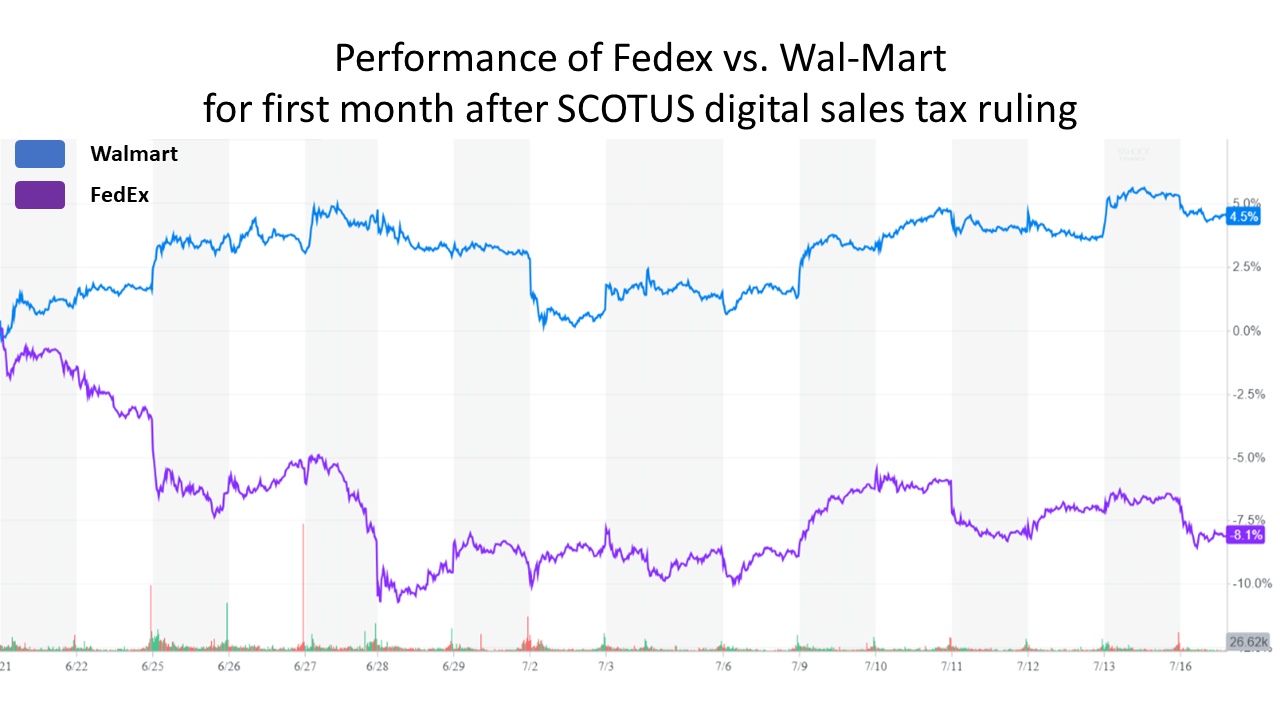 Its only logical that Wal-Mart's WMT shares would outperform. It's the biggest beneficiary of the court's decision since the consumer no longer gets a price break when purchasing goods online instead of at their local Wal-Mart store. Fedex FDX is the biggest loser and its share price decline of 8.1% reflects this. Due to the decision there obviously will be a reduction in the growth rate of online retail sales. This will result in less items being shipped.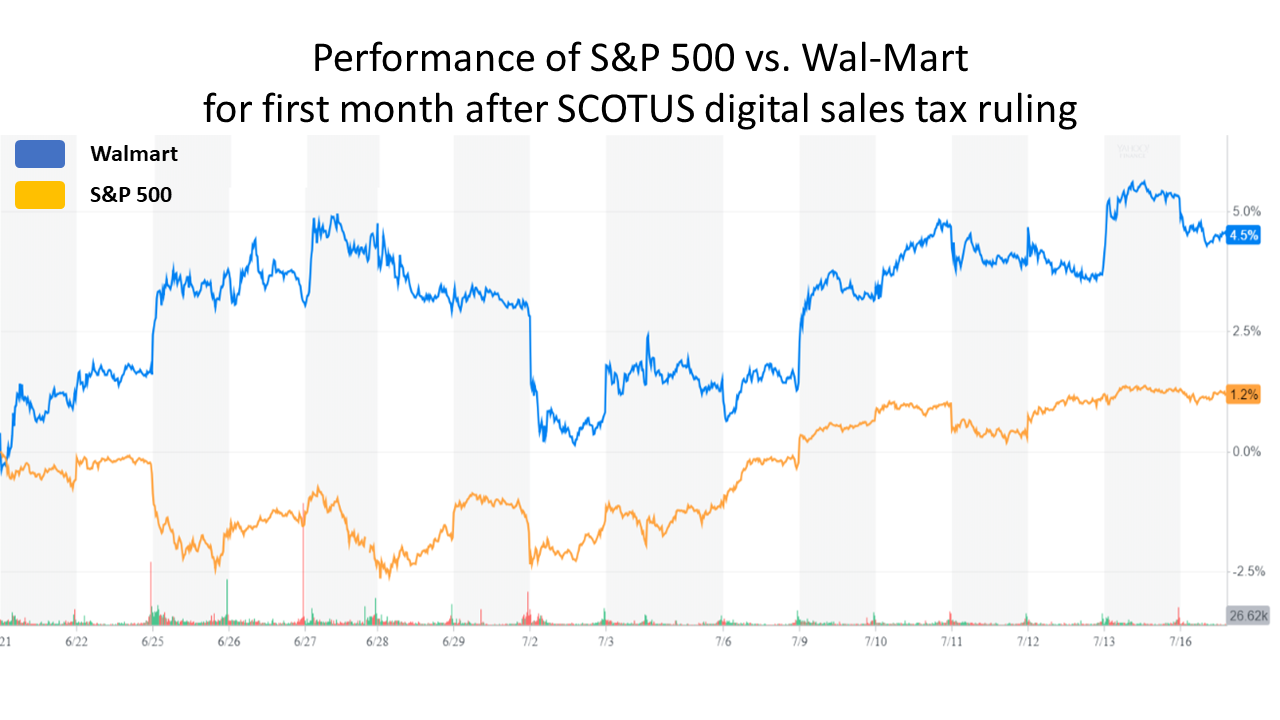 Ebay EBAY is also another logical loser with its share price declining by 4.8% since the decision. Many of its independent marketers will be burdened. The merchants on their sites which compete with Amazon AMZN will have lower sales. Additionally, some of the them will be subject to escalating administrative costs due to their having to collect sales taxes and distribute them to more than 1400 municipalities.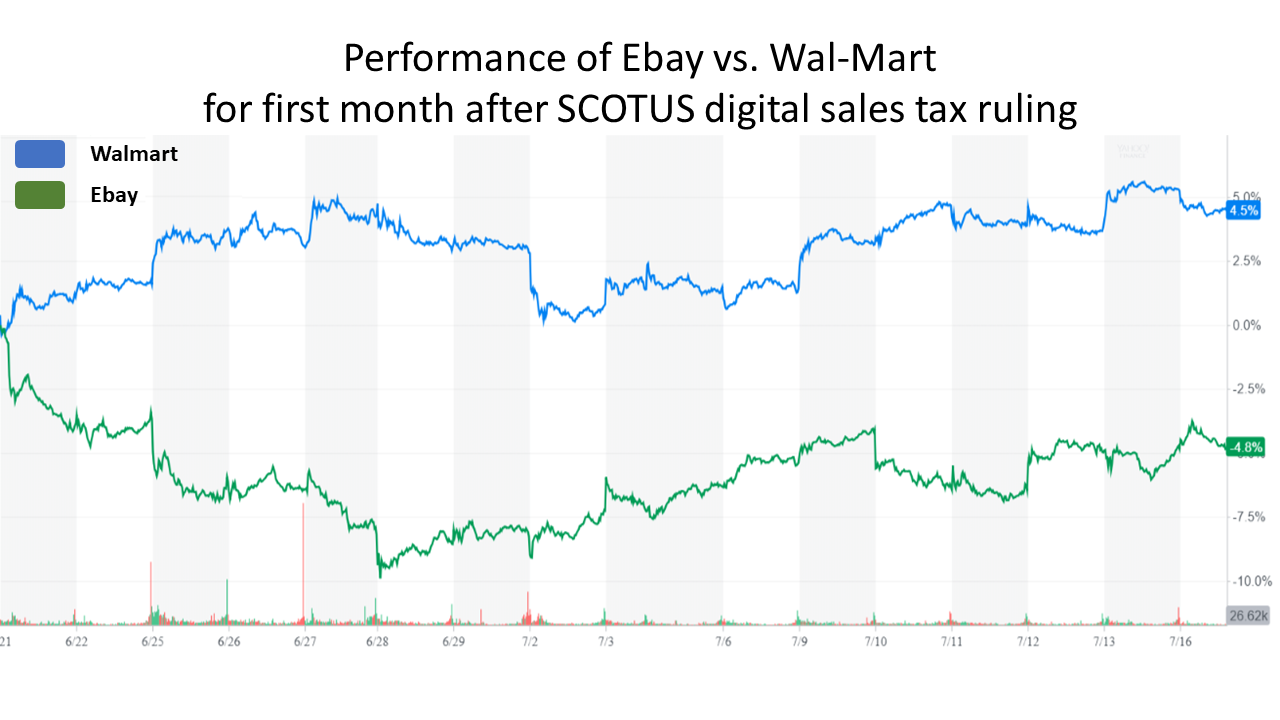 BullsNBears.com has been the primary source of research coverage on the digital tax and the effect that it is having on the digital and brick and mortar economies.Finally, the new digital tax is among the many new subjects that BullsNBears.net has identified which have emerged in 2018, that are increasing the volatility for the world's financial markets.BullsNBears.net provides ongoing research coverage on the subjects listed below.Free alerts for when BullNBears publishes new alerts on the subjects are available at www.BullNBears.net.

Research subjects covered by BullsNBears: Crypto Infrastructure, Tesla, Tariffs, $Yen Indicator, Startups & Microcaps, Digital Tax Impact