Diamond Prices Lower as Sentiment Remains Mixed
Jacob Maslow Follow |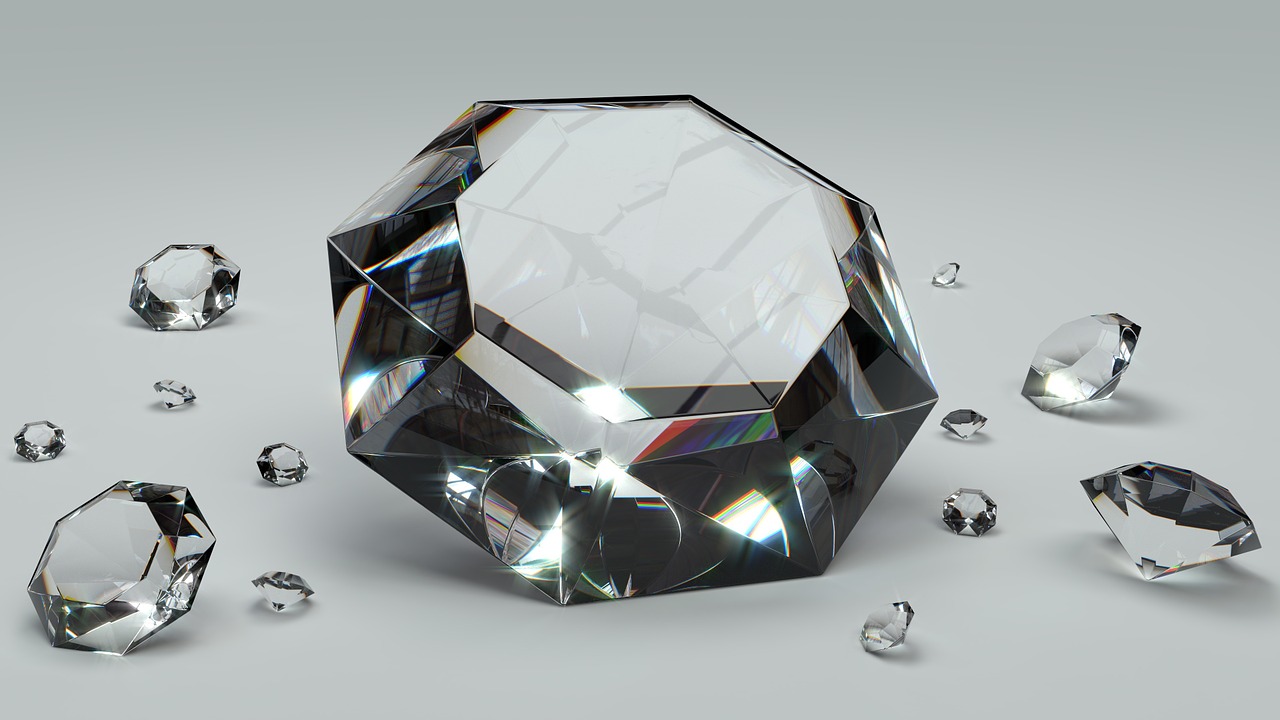 The strong start to the year for diamond prices seems to have fizzled out as the IDEX polished diamond price index was flat again last month, after a similarly flat performance in March. The two months of stagnation come after small increases were recorded in January and February.
April was a particularly slow month for diamond sales as many dealers took vacation during the Easter and Passover holidays. Demand has also been selective. The US and China have provided steady orders keeping prices buoyed. Retail outlets such as RockHer have reported steady demand, but profit margins have been squeezed due to the increase in rough polished prices.
Manufacturers have been standing firm and protecting their profit margins amidst the recent rough polished price hikes. Dealers of polished diamonds have maintained prices across all the diamond markets in the knowledge that they will be forced to pay higher prices for unpolished goods to be purchased for processing.
There's been considerable optimism that demand will increase and trade will pick up. Reports of strong retail sales in China and India over Christmas and the Chinese New Year kept prices steady.However, there has been some concerns of the liquidity within India's manufacturing sector. India, along with China and the US, is where about 90% of all diamonds are cut and polished, yet was rocked by a $2 billion fraud scandal involving two high profile Indian jewellery companies.As a result, local banks were forced to re-examine its loans, squeezing liquidity.
There appears to be a strong level of restocking following a healthy number of sold orders in the United States and China. Despite this, the financing and liquidity situation continues to be in a fragile following the Nirav Modi bank case of fraud. The highly publicized case is creating problems for diamond companies seeking bank credit.
Russian diamond mining giant ALROSA and De Beers both reported continued strong sales for April. ALROSA reported a sales volume exceeded production by 5.9 million carats, whilst De Beers sold 302,000 carats more than it had produced. Top diamond miner De Beers is believed to have raised prices for a third consecutive sale, lifting prices between 1% and 2%. CEO of De Beers Bruce Cleaver hinted a few weeks ago that there could be room for further price increases this year.
Manufacturing profit margins have been squeezed this year, as rough prices rose an estimated 3% to 5% since the start of 2018.
DISCLOSURE: The author does not own any stake in the listed equities

---
The views and opinions expressed in this article are those of the authors, and do not represent the views of equities.com. Readers should not consider statements made by the author as formal recommendations and should consult their financial advisor before making any investment decisions. To read our full disclosure, please go to: http://www.equities.com/disclaimer