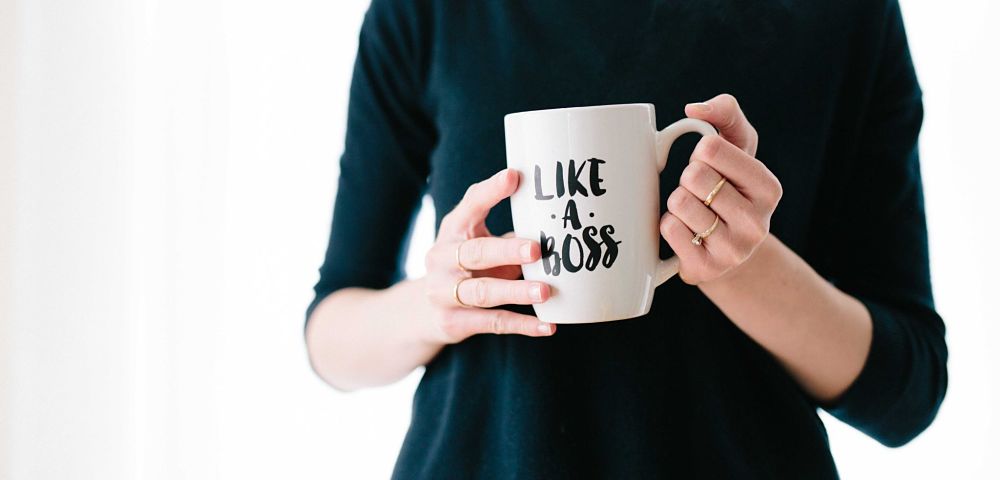 More women than ever are choosing the entrepreneur life, and for many women, becoming a solopreneur or solo entrepreneur fits well with other family and career goals. Depending on their chosen industry, solopreneurs can have an incredible amount of flexibility in their schedule, allowing women to meet obligations to family and friends that they might otherwise struggle to accommodate.
But to create that powerful business that allows for flexibility, women need to design their businesses – and their lives – appropriate. These steps will help you make sure that you're creating the success in your life that you deserve.
Focus On Your Strengths
Carol Dweck's concept of Growth Mindset can seem almost too good to be true when you first hear about it. The idea that changing the language around your strengths and weaknesses can influence how you work and motivate yourself seems too simplistic. Research, however, backs up the idea that focusing on the ways you can grow changes your approach to work and to learning.
It's important to know your strengths and use them to meet your goals. But instead of thinking about your failings or weaknesses, look for opportunities to learn and grow.
Contract Out
That said, sometimes it simply isn't worth your time to learn a whole new skillset for a task. Complex accounting could take too much time to learn, and great social media marketing takes a significant amount of experience. Don't be afraid of hiring subcontractors to complete tasks that are taking up a lot of your time without a huge amount of reward.
Make Time For Yourself
Work/life balance is a complicated topic which is often presented in a very gendered way – no one asks Mark Zuckerburg how he balances his home and work lives. That said, it is important not to let your solopreneurship take over your life. You will be busy running your business, but making time to recharge will make you better at your job. Read a book, go for a run, take a hike, or go out with friends – whatever makes you feel rested and ready to take on a new challenge.
Create a Diverse Environment
As a solopreneur, you will often be the only person in the room making the big decisions for your business, but that doesn't mean you can't make room for diverse perspectives. Look to work with subcontractors who come from different backgrounds and ask them how they think your plans will resonate with various audiences.
You can also look to make sure your networking opportunities bring you into contact with a diverse group of business owners and operators.
Rely On Your Support Network
The image of the go-it-alone solopreneur is pervasive, and one defining feature of solopreneurs is definitely their preference for working on their own. That said, part of being a successful entrepreneur is maintaining a life outside of the office. Relying on a social network to pull you out of your business haze every so often is another way to keep your focus on why you're running your own business. Whether your friends want to take you out for ice cream or take you out for a night on the town, make sure you accept invitations every so often.
Research Women-Focused Business Programs
As more women enter the ranks of business owners and solopreneurs, more programs are created at the community, state, and federal levels to support women in particular. Businesses that are owned by women continue to face structural obstacles to networking, certain industries, traditional lending, and more.
Programs designed to counteract these obstacles exist in many areas, but solopreneurs may need to do their research to find them – and find out whether or not they qualify. The research, however, may absolutely be worth it.
Find A Mentor
Mentorship is crucial for all entrepreneurs, but since women – particularly women who are multiply marginalized – face structural obstacles within the business community, having the advice and assistance of someone who has faced down those obstacles can be a crucial element of success.
Be Patient
As a solopreneur, it can feel as though every decision is urgent. As a woman solopreneur, it can feel as if you are responsible for proving that women are just as capable as men, especially in the STEM fields. This can provoke a false sense of urgency, which can cause women to take inappropriate risks with their business.
Some risks are good and healthy for a business, while others are downright destructive. Do your research, and don't allow yourself to be pressured into a decision that you believe is wrong for your company.
By creating a business and a life that mesh together well, women solopreneurs can achieve the business – and personal – freedom that they are seeking.