Deloitte Says 74% of Global Executives See Compelling Business Case for Blockchain
Edward Kim Follow |

Deloitte released results today of its global blockchain survey of over 1,000 executives at major corporations in seven different countries. The punchline is that 74% reported that their companies see a "compelling business case" for the use of blockchain, with 34% saying that their companies already have some kind of blockchain system in production, and 41% saying that they expect their companies to have a blockchain application deployed within the next year. The survey, conducted in March and April 2018, was unveiled at Consensus 2018 in New York, the world's biggest blockchain-focused conference that, according to CNBC, has attracted 8,500 attendees at nearly $2,000 per ticket -- or $17 million in total ticket sales.

Other key findings included:
84% agreed that blockchain is broadly scalable and will reach mainstream adoption.
59% believe in blockchain's potential to disrupt and revolutionize their industries and the overall economy.
43% identify blockchain as one of their "top five strategic priorities."
30% have already joined an existing blockchain consortium.

45% are likely to join one within the next year.
13% are interested in starting a consortium of their own.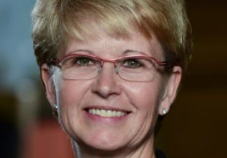 We are at an inflection point — momentum is shifting from a focus on 'blockchain tourism' and exploring the technology's potential to building practical business applications. I regard these blockchain-savvy executives' views as a leading indicator. As more organizations put their resources behind this emerging technology, we expect blockchain to gain significant traction as its potential for greater efficiency, support for new business models and revenue sources, and enhanced security are demonstrated in real-world situations.
- Linda Pawczuk, Principal, Deloitte Consulting, head of US financial services blockchain group.

The survey respondents are working on a variety of use cases for blockchain:
53% -- supply chain
51% -- Internet of Things
40% -- digital records
40% -- digital currency
30% -- payments
At the conference Deloitte also introduced several blockchain-focused products in its demo lab from the broader network of Deloitte member firms, led by a secure platform that uses blockchain hardware known as crypto tags to give physical goods a digital identity that cannot be altered. Deloitte says this "digital twin" would help guarantee the integrity and the whereabouts or conditions of freight along supply chains, as well as enable real-time surveillance and marketplace capabilities by smart contract and wallet-based settlements.

Please email us at content@equities.com to see our Case Studies and Testimonials.

Please click here for information on our new trading platform.
Please click here to see our weekly newsletter.
DISCLOSURE: The views and opinions expressed in this article are those of the authors, and do not represent the views of equities.com. Readers should not consider statements made by the author as formal recommendations and should consult their financial advisor before making any investment decisions. To read our full disclosure, please go to: http://www.equities.com/disclaimer