Defiant Cuomo Dismisses Calls To Resign as More Women Come Forward With Sexual Harassment Allegations
Kimberly Redmond Follow |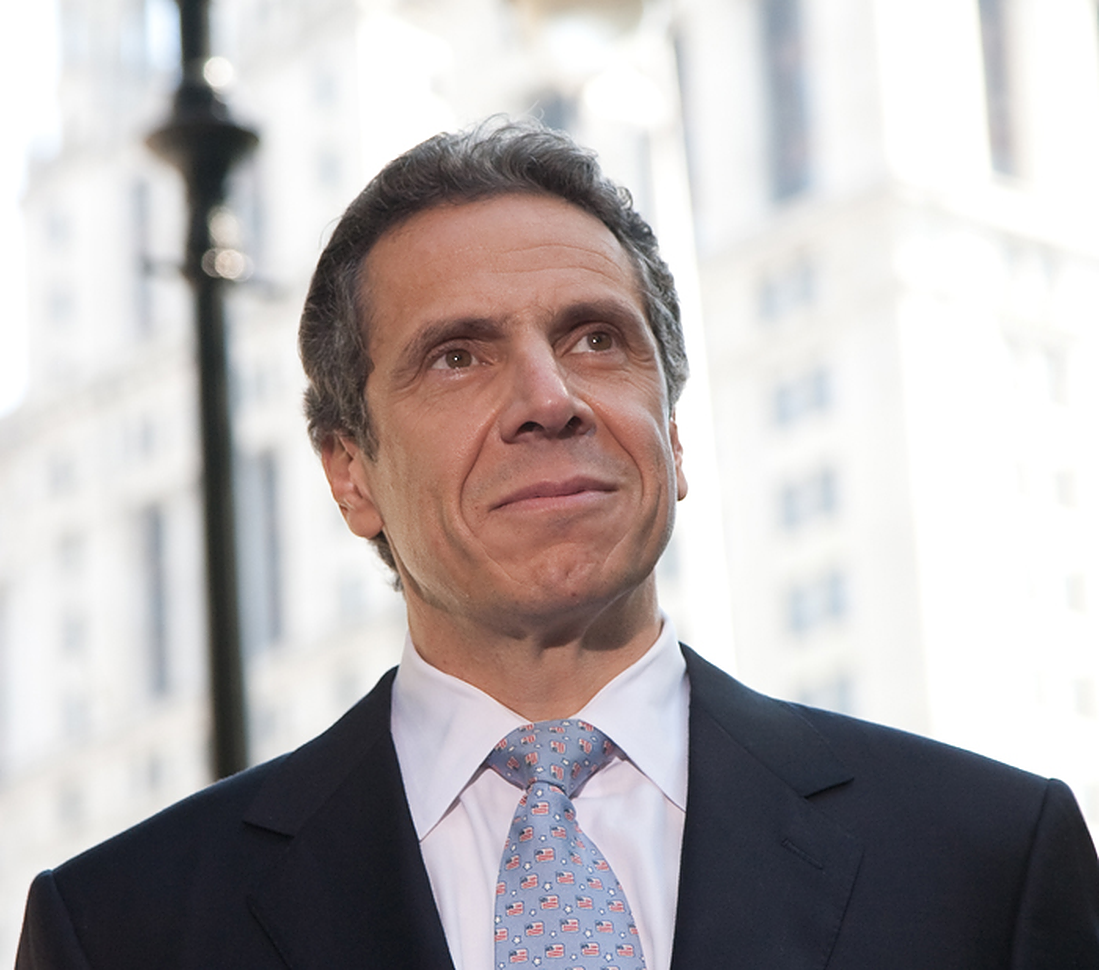 Image: Andrew Cuomo. Source: Pat Arnow, CC BY-SA 2.0, Flickr
New York Gov. Andrew Cuomo is facing growing calls to resign as more women come forward with sexual harassment allegations.
On Friday, New York Magazine published a first-person piece by Jessica Bakeman, a former Albany statehouse reporter for what is now Politico New York, detailing instances of unwanted touching and inappropriate comments she endured while covering his administration.
"I never thought the governor wanted to have sex with me. It wasn't about sex. It was about power," Bakeman wrote. "He wanted me to know that I was powerless, that I was small and weak, that I did not deserve what relative power I had: a platform to hold him accountable for his words and actions."
"He wanted me to know that he could take my dignity away at any moment with an inappropriate comment or a hand on my waist."
Bakeman wrote that she feels the three-term Democratic governor bullied both men and women, in her experience, but that he "never let me forget I was a woman."
"It's not that Cuomo spares men in his orbit from his trademark bullying and demeaning behavior. But the way he bullies and demeans women is different," Bakeman wrote. "He uses touching and sexual innuendo to stoke fear in us. That is the textbook definition of sexual harassment."
Over the last three weeks, multiple women have publicly claimed Cuomo sexually harassed them, including several former staffers. One of the most serious accusations came last week from an aide who said Cuomo groped her at the Executive Mansion in Albany.
Cuomo also faces ongoing criticism of the state's handling of COVID-19-related nursing home deaths following revelations his administration withheld data regarding the number of fatalities. The matter is currently being investigated by federal authorities.
On Friday, several prominent elected Democratic New York officials, including the state's two US Senators, joined the growing chorus of lawmakers asking Cuomo to step aside.
In a joint statement, Senate Majority Leader Chuck Schumer and Senator Kirsten Gillibrand, said, "Confronting and overcoming the Covid crisis requires sure and steady leadership" and "due to the multiple, credible sexual harassment and misconduct allegations, it is clear that Governor Cuomo has lost the confidence of his governing partners and the people of New York."
Additionally, Reps. Alexandria Ocasio-Cortez, Jerry Nadler and Jamaal Bowman also spoke up against Cuomo.
"The repeated accusations against the governor and the manner in which he has responded to them, have made it impossible for him to continue to govern at this point," Nadler said in a statement.
These statements follow an announcement 24 hours earlier that Democrats in the New York State Assembly will launch an impeachment investigation that will be carried out concurrently with State Attorney General Letitia James' independent probe.
Subscribe to get our Daily Fix delivered to your inbox 5 days a week
During a news conference Friday, Cuomo resisted calls to resign, saying the statements were "reckless and dangerous" and urged the public to "wait for the facts."
"I did not do what has been alleged. Period," Cuomo said. "I never harassed anyone, I never assaulted anyone, I never abused anyone."
"I'm not going to resign. I was not elected by the politicians, I was elected by the people," he added. "People know the difference between playing politics, bowing to cancel culture and the truth."
"I won't speculate about people's possible motives," Cuomo said. "But I can tell you as a former attorney general who has gone through this situation many times, there are often many motivations for making an allegation, and that is why you need to know the facts before you make a decision."
_____
Source: Equities News
Market Movers
Sponsored Financial Content