​Debt—the American Way: How FluxCredit™ Is Revolutionizing Debt Management
Desireé Duffy Follow |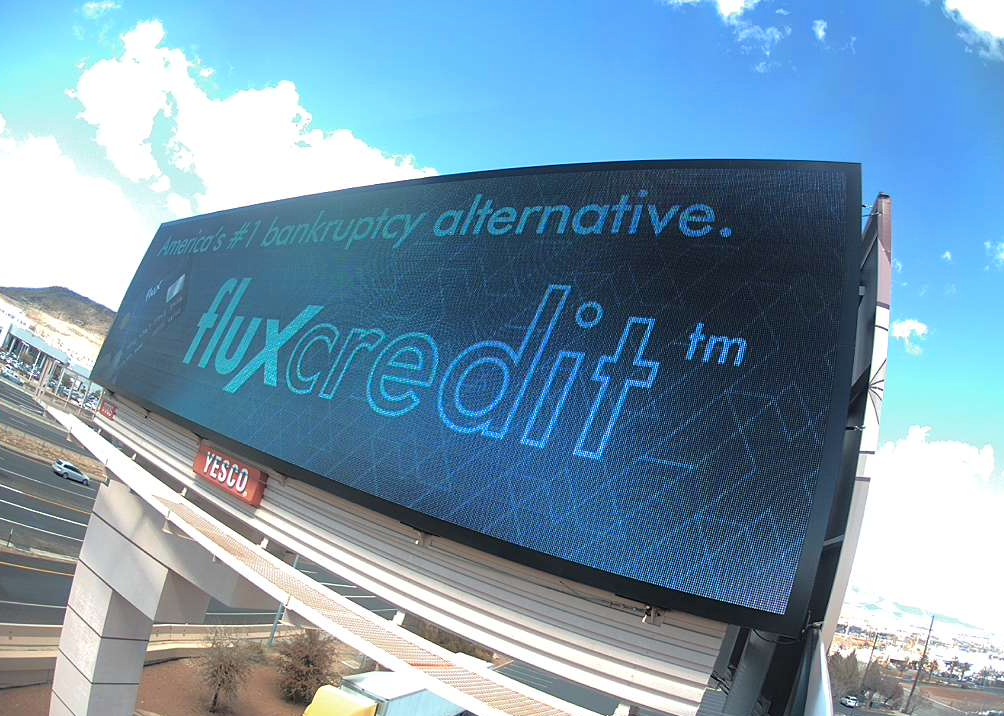 Americans are in debt, and the numbers are staggering. According to The Motley Fool, millennials shoulder the largest percentage. 81.5% of them are in debt, compared to 80.9% of boomers and 79.9% of Gen Xers. And the future isn't much of a relief. Wages have largely stagnated, while the cost of living continues to rise. Debt appears inevitable.

At this point, the question isn't whether or not debt is a reality. What we should be asking, is what alternatives are there to debt? One player in the financial industry offering a solution is FluxCredit, Inc. To learn more about the project, I spoke to Travis Siflinger, Brand Technology Officer for FluxCredit, Inc.
Siflingerensures that Flux Credit's infrastructure, technologies and financial products are strategically designed, developed, marketed, and secured. Prior to creating and co-founding FluxCredit with Jeremy Jacobus, Chief Executive Officer, Travis led intellectual property development and licensing projects with William Morris Endeavor of WME, Mondrian of SBE, Monster Energy,and other leading corporations, with a successful product launch for ProMax Nutrition, followed by an $18m acquisition by Kashi Foods.
Duffy: What is the current state of debt in America?
Siflinger: There's over $1 trillion in credit card debt alone! Layer in unpaid medical bills, student loans, etc. and the state of American debt is flexed to say the least.
Duffy: Why are so many people struggling in debt? What causes people to fall into debt?
Siflinger: Numbers don't lie. Over 60% of Americans are indebt, created through unexpected hardship and mistakes. Instead of taking a vacation, buying a car, or owning a home, they are stuck with excessive payments on past debtsthat prevent them from living a better lifestyle.
Duffy: Debt can feel like an inescapable burden—is debt something to be ashamed of? How does it affect people emotionally? How does it impact their lives/careers/goals?
Siflinger: Debt is the number one taboo subject to discuss, followed closely by sex andsalary. It can be overwhelming to have debt collectors calling at work. And it can feel impossible to pay off a credit card when you look at the statement and realize that a minimum payment won't even make a dent in your fees and interest. However, we all make mistakes. Everyday, clients entrust our 24/7 Personal Concierge Team with their unique financial circumstances, personal information, and future dreams. We don't discriminate or take that lightly, and we are in business to help our clients reinvent their financial future!
Duffy: What traditional options do people typically have when working to get out of debt?
Siflinger: All Americans are legally entitled to a fresh start.A strong credit score is vital to flex your buying power, and with today's technologies, people are more aware of their credit score and circumstances than ever before. They really only have a few options:
Do nothing and risk being sued, with garnished wages, liens, levies, etc.
File for bankruptcy.
DIY or work with endless companies and attorneys that consolidate or resolve debts, provide credit repair services, etc. Bankruptcy isn't an option for our clients, and in most cases FluxCredit is clearly an all-encompassing solution, saving them time and money.
Duffy: What makes FluxCredit different?
Siflinger: FluxCredit is a BBB accredited all-inclusive bankruptcy alternative. By leveraging modern technology we've created the number one solution, unlike anything else on the market. FluxPrime clients eliminate debt(s) at the lowest market rates, while they earn cashback towards a VISA secured credit card, backed by an FDIC insured savings account. We help FluxPlus clients perfect their credit, while providing attorney representation and tax defense. It's free to get started at www.fluxcredit.com, and it only takes a few minutes.
Duffy: How did you (and your team) come up with the idea for FluxCredit?
Siflinger: Ironically, I was dealing with alot of personal debt myself after a failed business investment, when I was given some advice by my co-founder, Jeremy Jacobus. He was a big debt collector at one of the top agencies in America, settling over $50 million in debts over his decade-plus career, while successfully day-trading with complex self-charted excel algorithms. He's the real financial guru behind our business, and as the younger guy understanding digital culture andall of the available financial products for in-debt Americans, we came together to build a brand that works in the best interest of our clients.
Duffy: There is a lifestyle aspect to your approach, can you talk about FluxCredit as a brand?
Siflinger: You can follow us on Instagram @FluxCredit1. As a business, we strive to be the best in America and support athletes and influencers who share our values. Our team lives an active lifestyle, and we provide clients the means to realize their dreams and truly enjoy life! That's what the #fluxlife is all about.
Duffy: As a leader in your industry, what advice do you have for other entrepreneurs in your industry?
Siflinger: Financial technology has been the most exciting industry I've ever been involved in. It allows me the opportunity to work alongside some of the smartest and most talented people and brand partners of our generation, as we create the future of money and in our case: debt! Our corporate offices are halfway between Silicon Valley (SF) and Silicon Beach (LA), so we can be close to the changes that are happening in our industry. It's an exciting time to work together, especially considering the current state of monetary reform happening by blockchain.
Duffy: Where do you see the debt industry going? Any predictions for the future?
Siflinger: Up, that's for sure! But FluxCredit is here to clean it up as fast as possible,and put our clients in a position to live their best life.
As the financial industry continues to transform in light of new technology, FluxCredit is set to revolutionize how Americans cope with inevitable debt. You can stay updated with FluxCreditby visiting their website.
DISCLOSURE: The views and opinions expressed in this article are those of the authors, and do not represent the views of equities.com. Readers should not consider statements made by the author as formal recommendations and should consult their financial advisor before making any investment decisions. To read our full disclosure, please go to: http://www.equities.com/disclaimer