Image: Pete Linfort, Pixabay
Amid the recent SXSW2019 conference sessions, speakers, music and film festivals, lounges and activations, gaming, and more were thought-provoking panel discussions during #CryptoVixens about data privacy, blockchain, AI, GDPR, digital money, sovereign identity, the media and more.
If you don't work in technology, a key takeaway for consumers and business executives across all industry sectors is that our personal data is being collected and sold by companies, often without our knowledge. Perhaps you don't care or don't have the time to make changes, but at least be aware of what's at stake. Discussions are happening all throughout the U.S. and globally about our data privacy.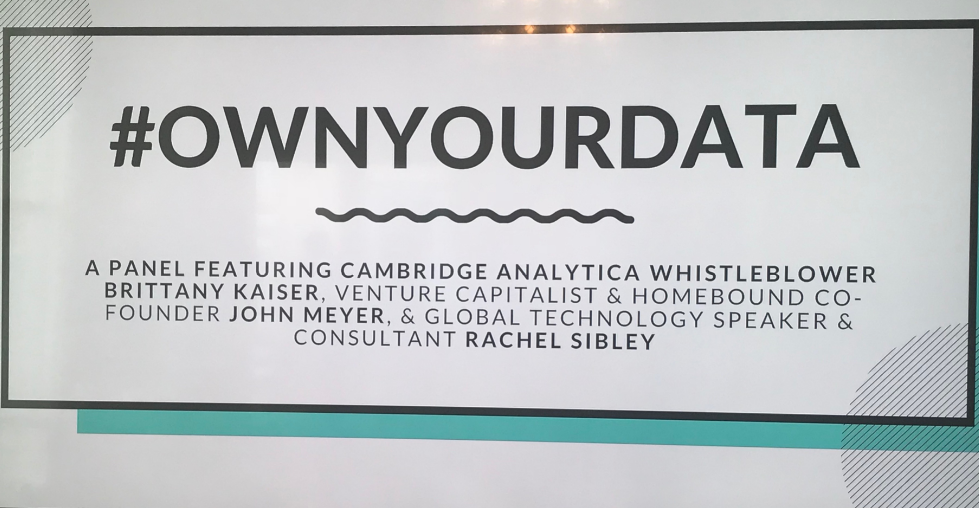 Did you know that "Raw data can be purchased and licensed about people around the world? In the U.S., it's incredibly easy. There's more data available about Americans than anyone else in the world. You can go to big data vendors like Experian, Axiom, InfoGroup which purchase your data from banks, financial institutions, shops like Walmart, and more which makes the data very predictable about what you're going to do in the future," said Brittany Kaiser, Cambridge Analytica Whistleblower during a panel discussion in Austin.
Another panelist, John Meyer, technology analyst, Fox Business, investor, futurist, and co-founder of BuildHomeBound said, "The average 15-year old and the average college student hears about this and needs to understand it in a clear way so they can take action. It's not happening today, in large part, because they don't go to the news sources we use. An example of a news source they access is an online exclusive news organization which is largely distributed on Facebook called 'Now This News.' It's short-form video-based news content. I've been working on a strategy to distribute simple, easy-to-understand short-form videos on this issue."
"The reality is we're not talking enough about this," continued Meyer. "Facebook users have had their passwords stored in plain text amassed in the organization which means that employees could simply go into a database and see what your password is which is cross-referenced to your email. It's unacceptable today."
Despite the controversy surrounding Cambridge Analytica, Tech Crunch reported, "The ICO [Information Commissioner's Office, the UK's data protection authority] passed the correspondence it obtained from Facebook to the DCMS committee [Digital, Culture, Media and Sport Committee of the British House of Commons] — which last month [February 2019] said it had agreed at the request of the watchdog to keep the names of the managers confidential. (The ICO also declined to disclose the names or the correspondence when we made a Freedom of Information request last month — citing rules against disclosing personal data and its ongoing investigation into CA meaning the risk of release might be prejudicial to its investigation.)
In its final report, the committee said this internal correspondence indicated "profound failure of governance within Facebook" — writing:
It would seem that this important information was not shared with the most senior executives at Facebook, leading us to ask why this was the case. The scale and importance of the GSR/Cambridge Analytica breach was such that its occurrence should have been referred to Mark Zuckerberg as its CEO immediately.
The fact that it was not is evidence that Facebook did not treat the breach with the seriousness it merited. It was a profound failure of governance within Facebook that its CEO did not know what was going on, the company now maintains, until the issue became public to us all in 2018. The incident displays the fundamental weakness of Facebook in managing its responsibilities to the people whose data is used for its own commercial interests.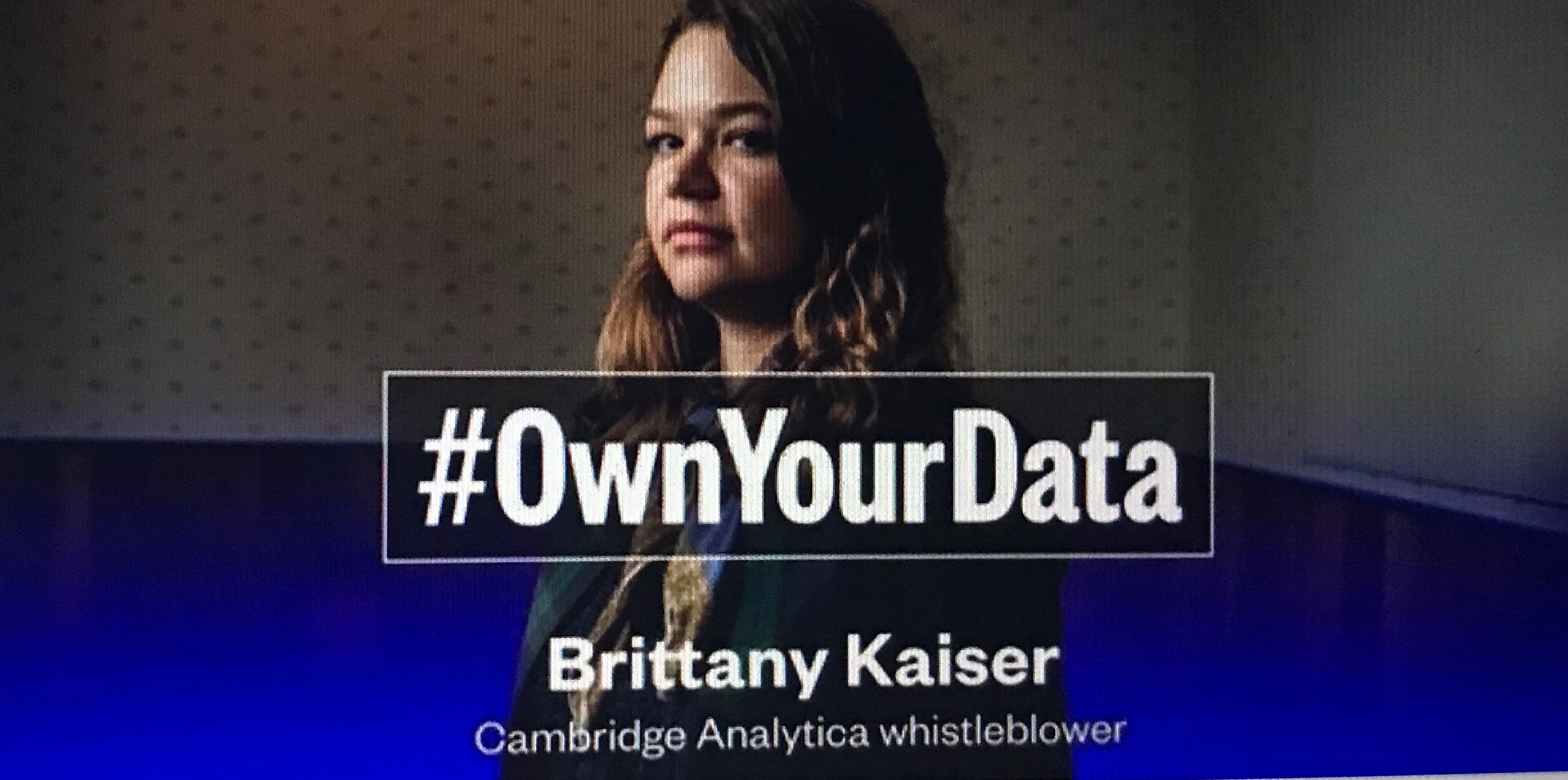 Brittany Kaiser started this petition to Founder and CEO at Facebook Mark Zuckerberg: Change Facebook's rules and give us back control over our data, our digital assets, our property #OwnYourData.
Here's an excerpt:
Facebook, other digital platforms and big data aggregators, make billions out of us and our data – and they cannot even keep it safe. They collect information about who we are, our friendships and how we view the world. They find out what we buy, what we do online, how we live our lives offline. Then, they use our own data to sell to us – from pharmaceuticals to political campaigns. We're just now realizing the bad news: we're the product they're selling. Our data has been exposed without our real consent.

Are these companies ripping us all off? If so, does this have to continue this way? I believe that if we act together, we can change the business model to the benefit of people globally. Sign up share our petition: change.org/ownyourdata #OwnYour Data.
Beyond Facebook, what are other companies doing to comply with General Data Protection Regulation (GDPR) and California Consumer Privacy Act (CCPA)? TrustArc, a leader in privacy compliance and data protection announced results from a survey conducted by Dimensional Research that gauges the readiness of U.S. companies and their plans for compliance.
Only 14 percent of companies surveyed are compliant with CCPA and 44 percent haven't started the implementation process. Of companies that worked on GDPR compliance, 21 percent are compliant with CCPA, compared to only 6 percent of companies that didn't work on GDPR. The new legislation will become effective on January 1, 2020.
Even if you don't live or do business in California or Europe, the new legislations are notable in that personal information is broadly defined, disclosure requirements and legislative fines are significant, and the overall goal of providing consumers the right to action from data breeches is expanding.
For example, the 2019 state legislative sessions introduced several privacy and data security bills (some like the CCPA) in no fewer than ten states across the US. Some companies are taking a public stance about data privacy. Apple's AAPL CEO Tim Cook said during his announcement of Apple Pay credit card, TV streaming, news and gaming services that user privacy is at the heart of these products. Cook stated that none of the products will track you, collect your data or share it with advertisers without your permission and dubbed it the "shadow economy."
Microsoft MSFT President Brad Smith published a series of blogs calling for regulations to protect consumer privacy online and govern new technologies, such as facial recognition. The company put "protection of data and personal privacy" on its legislative wish list for its home state, Washington, in 2019.
In addition to Apple and Microsoft, big tech companies are speaking about privacy regulations and advocating for federal legislation. Everyone seems to agree that more needs to be done to protect the consumer.
In Harvard Law Review's article "Cooperation or Resistance? The Role of Tech Companies in Government Surveillance" the author provides an in-depth analysis from developments in the law to the advantages of surveillance intermediaries. Other examples of "good-faith effort technology companies are Twitter and YouTube. Both employ thousands of people to preserve free speech norms for their users. "At the same time, this is a project motivated by the 'necessity (to meet) users' norms for economic viability."
The topic of privacy is widespread across national and international legal communities, state and federal governments, organizations large and small, employees, consumers, children and industries across all sectors. Gartner predicts by 2020, the backup and archiving of personal data will represent the largest area of privacy risk for 70 percent of organizations, up from 10 percent in 2018.
What's next? IBM, Microsoft, Accenture, and Facebook, SAP, and others are exploring the usage of blockchain. Reuters projects blockchain technology to be used by 65 percent of enterprises by 2020.
Stay tuned for more. Here's hoping this article gets your attention.