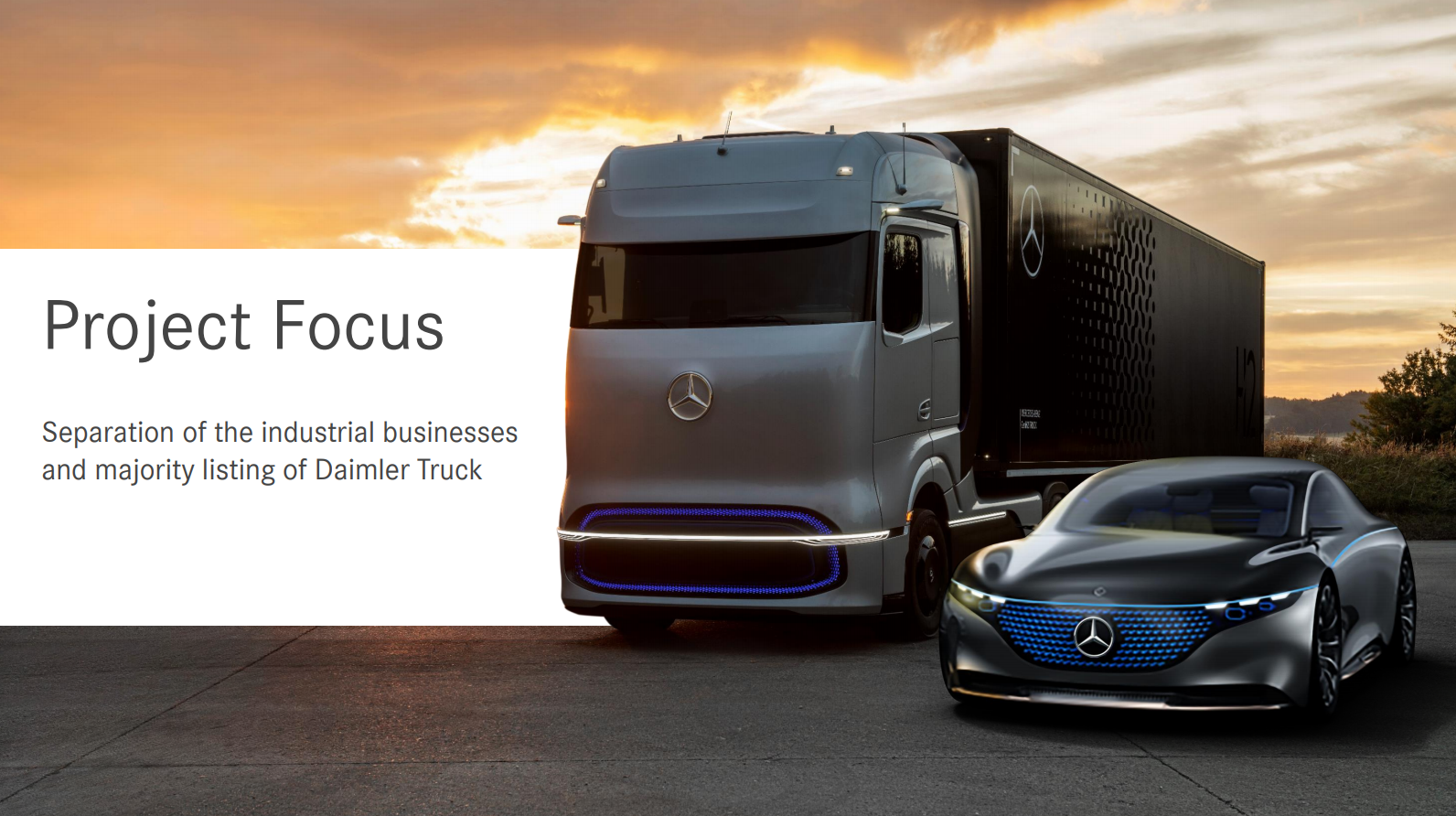 Image source: Daimler
German automaker Daimler AG (OTC US: DMLRY) will split itself into two entities, taking on the Mercedes-Benz name and separately listing its truck-and-bus-making division on the Frankfurt stock exchange by the end of 2021.
In a press release Wednesday, Ola Kallenius, Daimler's chief executive officer, said it was "a historic moment" for the company, which sells some of the world's most luxurious cars, as well as commercial vans, heavy trucks and buses.
The move represents "a profound reshaping of the company," according to Kallenius, and will package cars and vans on one side and trucks and buses on the other, each complete with its own standalone corporate governance.
"Mercedes-Benz Cars & Vans and Daimler Trucks & Buses are different businesses with specific customer groups, technology paths and capital needs. Both companies operate in industries that are facing major technological and structural changes," said Kallenius.
Currently, luxury carmakers are focused on developing new battery-powered models, while hydrogen fuel cell technology is attracting the focus of truck companies.
Kallenius believes the split will better position Daimler to "operate even faster, invest more ambitiously, target growth and cooperation, and thus be significantly more agile and competitive."
Investors have long pushed for Daimler to split off from heavy vehicle operations to free up capital. In response, Daimler previously tweaked its corporate structure to give more independence to its main divisions, but the change did little to appease shareholders, Bloomberg reported.
On Wednesday, the company said most of the shares of the new commercial-vehicle operation will be transferred on a pro-rata basis to existing Daimler shareholders with the automaker retaining a minority shareholding.
A final decision on the separation will be made at a shareholders' meeting at the end of the third quarter. Daimler will present further details about the intended structure during that meeting.
_____
Source: Equities News