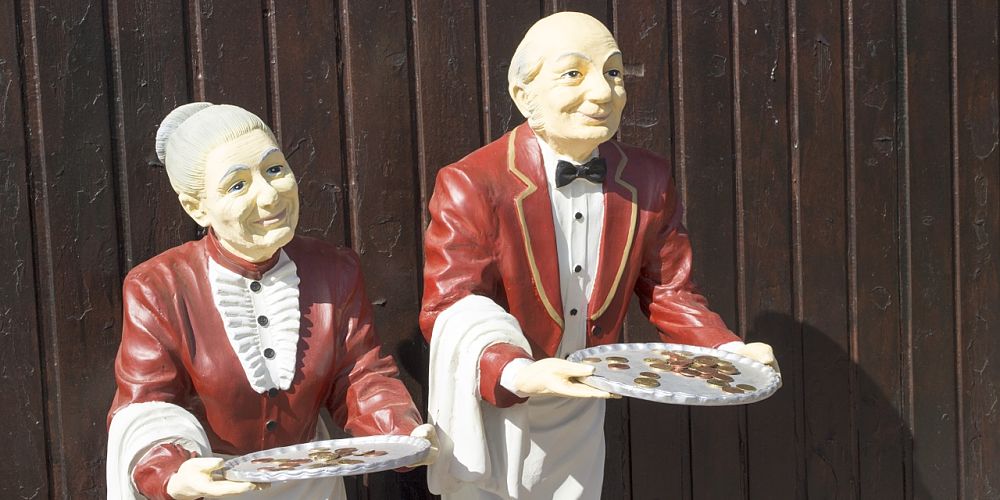 Why do we love doing business with certain companies? It's the same reason we don't care very much, one way or another about most companies we do business with. And it's the same reason we don't like doing business at all with others. So, what's the secret sauce that make great companies great?
There are quite a few ingredients in this secret sauce. With that said, the most important factor is that certain companies make us feel good. They make us feel they know us and like us, and they care about us. It's personal. But how can a company feel person? That's what I will discuss here.
It's as simple and as complex as that.
Difference Between Apple iPhone, Google Android and Microsoft
It's the difference between Apple AAPL, Google GOOGL and Microsoft MSFT. Apple has always made the customer feel good about doing business with them. This lets them make mistakes and continue to grow and continue to have their customers love them more year after year. When they screw up, customers see it as a mistake, but not a fatal mistake.
It's all about the love. The emotional connections users have with some companies. Most users don't say they love companies they do business with. With that said, there are always a few that stick out in our minds. Let's explore why.
The same thing with cars. Do you have a favorite dealership and repair shop? My favorites are places where the management mixes and mingles with the customer. It's the place where long-term business friendships are made one visit at a time.
Car Dealers like Nalley Lexus Roswell and Cobb County Toyota Keep You Coming Back

There are two dealers in the Atlanta area I just love. One is Nalley Lexus Roswell Georgia. I'm sure there are more, but I found these two and love them. I've been buying and servicing my Lexus cars for coming close to twenty years. I love them so much, I brought my mother and she bought several cars from them herself.
Whenever I need service work, I call Mo at Nalley Lexus. He takes such good care of me I could never think about going elsewhere. The other place is Cobb County Toyota where I have gotten to know the management team Rob, Merrick and Brad for so long and for so many cars, we almost feel like family. In fact, I have bought several cars for myself and my kids over the years.
Both of these dealers have management with real people skills. That's key. Some companies have these real people skills. Other times it's the individuals in a location. There is a difference.
Sonesta Resort Hilton Head Island Builds Quality Relationships with Customers

It's the same with your favorite hotel. Our favorite vacation spot is the Sonesta Resort Hilton Head Island. Before that they were the Crown Plaza Shipyard. Before that, they were owned by the Marriott hotel chain. That was a long time ago. And we kept going back, year after year for more than thirty years.
Why? It wasn't the national corporate identity. The real reason we were so loyal, was the people. The same people who took such good care of us stayed with the company as it changed ownership time and time again. They made us feel so welcome and have for decades.
So sometimes customers love companies. Other times, they love the people at a certain location. In that case, it's not the company they love. It's the people they deal with. It's the way they treat us. The way they always make us feel like gold.
Remember, not every worker in every great company makes you feel this way. So, as a customer it's up to you to find the best people to work with. That will make your experience better and that's what you want. It's worth the effort.
Companies Should Find the Best in Their Company and Use Them to Train Others

This is so different from the vast number of companies where the workers are like drones and don't care. As an example, just think of large retailers like Walmart or Sears where you fade into the gray background. No emotional connection there.
Great companies, whether the entire company or just a single location with great people should be the focus of every senior executive who wants to build the same kind of valuable, long-term and very strong relationship with their customers. You must duplicate this secret sauce in every location in your business.
The Secret Sauce Is to Treat Customers with Respect and Care

The secret of success is do not treat customers like customers. Instead, treat them like business friends. If you can do that, you can lead in your industry. If you do that, they will come back, time and time again. That's why customers just love to come back to their favorite local restaurants where the owner recognizes them and greats them with warmth.
Every company has certain locations that are hidden gems. This is what the national companies should learn from their individual success stories. These are the secrets to success they can teach all their other locations.
Three-Step Code for Business Success

Remember, successful companies have a three-step code they live by. First, they make their workers happy. Then, they make their customers happy. Then, that creates growing success which makes their investors happy. If they take things in this order, everyone wins.
That's the secret to success and it must be done in this order. If companies will focus on doing this well, they will only be better and stronger, but everyone involved will be happy.
It's all about trust and comfort for the customer. The customer must trust the company. They must like the company. They must feel comfortable with the company. Make sure every location and every worker understand this key secret to success. Reward great workers. Help great workers train the rest of your organization. Breed success.
Emotional Connection with the Customer Is Key If You Can Pull It Off

Letting the customer feel they are the most important thing in the world to you may be the most important secret to customer care, customer service and long-term success. There are plenty of other important items as well, but this one is key.
The emotional connection with the customer builds the strongest and longest-term relationship. It's also the hardest thing to accomplish. This is the kind of close, personal relationship that has so much value, it keeps you coming back time and time again. That builds long-term growth and success. And isn't that the real goal of every business?
Jeff Kagan is an Equities.com columnist. Kagan is a Wireless Analyst, Telecom Analyst, Industry Analyst, speaker and consultant. He follows wireless, wire line, telecom, Internet, cable TV, IPTV, Cloud, Mobile Pay, FinTech and communications technology. Email him at [email protected]. His web site is www.jeffKAGAN.com. Follow him on Twitter @jeffkagan.