German biotechnology firm CureVac will begin trading today on Nasdaq under symbol CVAC. The company sold 13,333,333 shares at $16, the top end of the filing range, raising gross proceeds of $213 million.
The deal, brought by bookrunners BofA Securities, Jefferies and Credit Suisse, values CureVac at $2.8 billion.
The company's pipeline is based on messenger ribonucleic acid, or mRNA, which plays a central role in the production of proteins in every cell in the body. CureVac is developing therapies and vaccines that harness mRNA to treat a variety of diseases, including cancer, rabies and COVID-19.
Using mRNA as the foundation for disease treatment is an approach that is also being used by other high profile companies in the COVID-19 vaccine sweepstakes, including Moderna and BioNTech.
CureVac's lead clinical programs are:
Cancer – Phase 1 trial for the treatment of four types of solid tumors
Rabies – Phase 1 trial for a vaccine
COVID-19 – Phase 1 trial initiated June 2020, with results expected in Q4 2020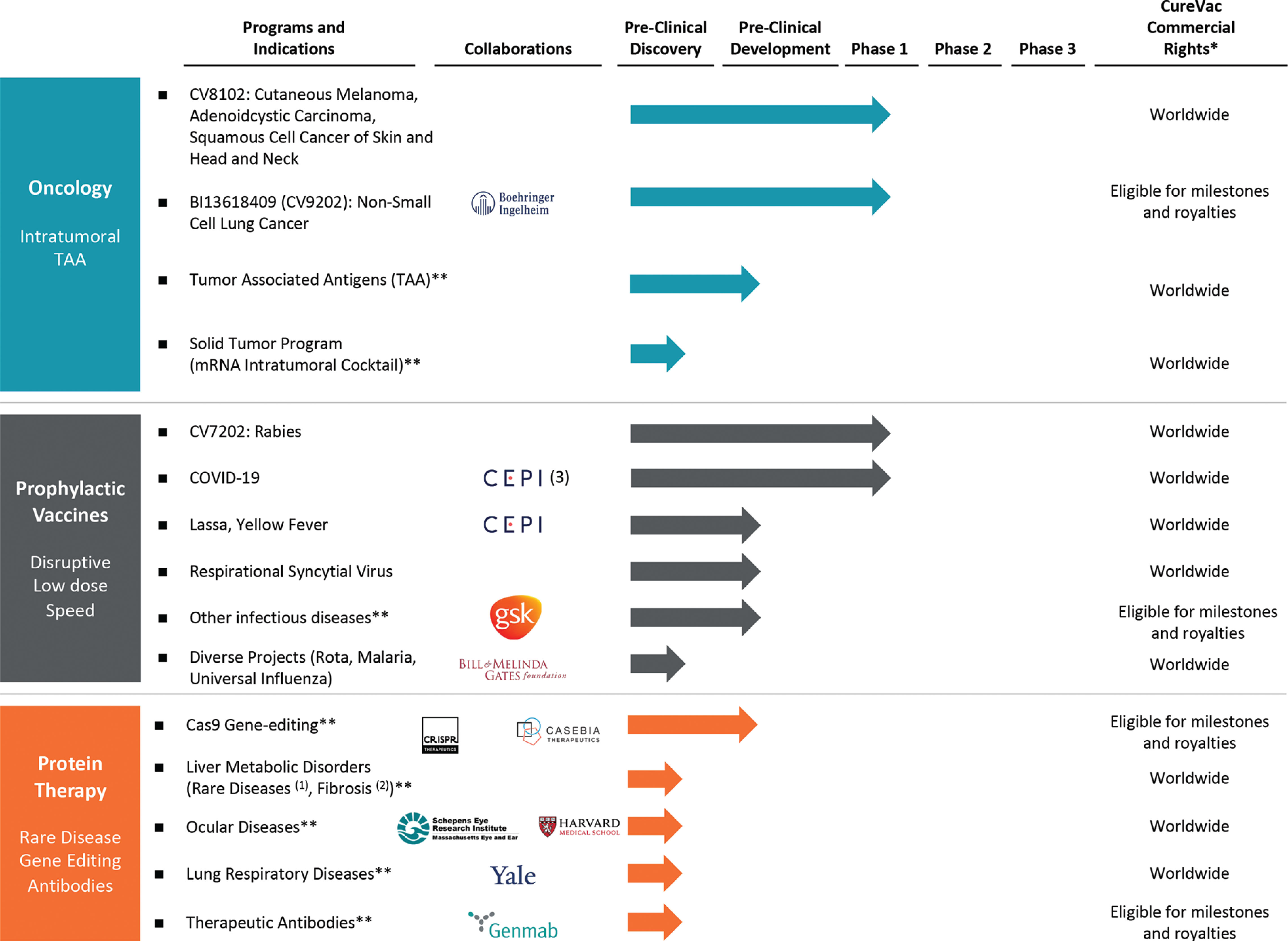 CureVac has established numerous partnerships with leading biopharmaceutical firms including Boehringer Ingelheim, GlaxoSmithKline Biologicals, CRISPR Therapeutics and Genmab.
The company has also received research grants from the Bill & Melinda Gates Foundation and CEPI for the development of several vaccines.
In addition, CureVac has collaborations with the Schepens Eye Research Institute, Harvard Medical School, Massachusetts Eye and Ear Infirmary and Yale University.
_____
Source: Equities News