Cuomo Faces Another Harassment Charge, This Time From Current Staffer
Kimberly Redmond Follow |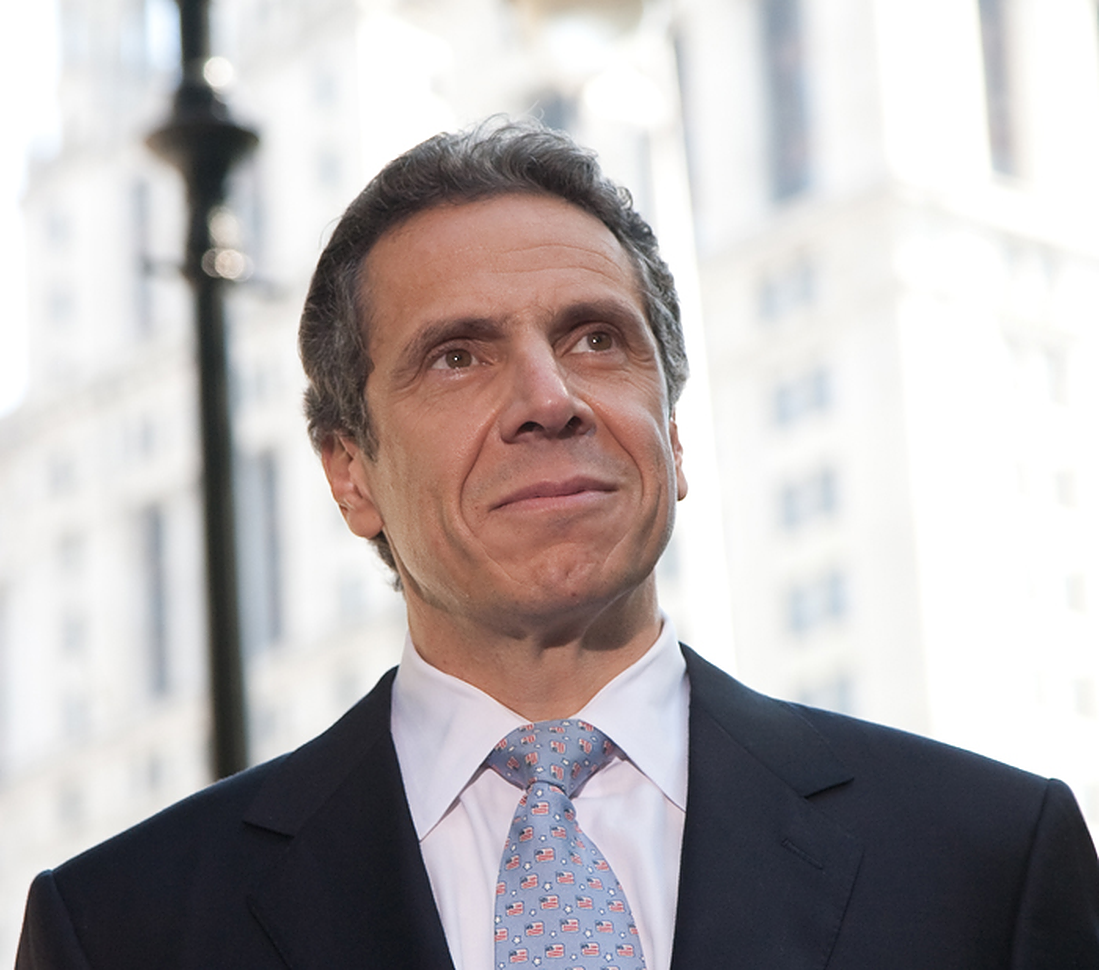 Image: Andrew Cuomo. Source: Pat Arnow, CC BY-SA 2.0, Flickr
New York Gov. Andrew Cuomo is reportedly facing another allegation of sexual harassment, this time from a woman currently working in his administration.
According to The New York Times, Alyssa McGrath, a 33-year-old executive assistant, claimed the governor had looked down her shirt, remarked on her appearance and made flirtatious comments.
The interactions began shortly after she was hired in mid-2018 and, while McGrath said Cuomo never inappropriately touched her, she believes his actions amounted to sexual harassment.
She also accused the governor of making similarly suggestive remarks to a co-worker. That colleague, whose name has been kept confidential, recently accused Cuomo of groping her in the Executive Mansion last year, The Times Union newspaper of Albany reported last week.
McGrath told The New York Times that the unnamed aide relayed the account of what happened to her after it was first published in The Times Union.
"She froze when he started doing that stuff to her," said McGrath, adding that the governor told the aide "specifically" not to tell McGrath about the incident.
McGrath is the latest of at least eight women who have publicly alleged Cuomo of sexual misconduct.
The accusations are now the subject of an investigation by the New York State Attorney General's Office.
The New York State Assembly Judiciary Committee is also conducting an impeachment investigation concurrently with James's independent probe.
The third-term Democratic governor has repeatedly denied sexually harassing anyone, though he has apologized for any comments he made that may have made women "feel uncomfortable."
An attorney for Cuomo, Rita Glavin, told The New York Times that the governor has greeted both men and women alike with hugs and a kiss and said, "None of this is remarkable, although it may be old-fashioned."
Glavin also said, "He has made clear that he has never made inappropriate advances or inappropriately touched anyone."
During her interview with The New York Times, McGrath said, "It makes me really upset to hear him speak about this and completely deny all allegations" and that she has "no doubt" that "all of these accusers are telling the truth."
Trade Commission-FREE with Tradier Brokerage
Cuomo, she said, "has a way of making you feel very comfortable around him, almost like you're a friend."
"But then you walk away from the encounter or conversation, in your head going, 'I can't believe I just had that interaction with the governor of New York,'" she said.
The flurry of allegations, coupled with revelations that his administration underreported the number of COVID-19-related deaths at nursing homes, has prompted several prominent New York Democratic elected leaders to call for Cuomo's resignation.
Cuomo has said he will cooperate with the investigations and will not consider stepping down before the inquiries are complete.
_____
Source: Equities News
Market Movers
Sponsored Financial Content