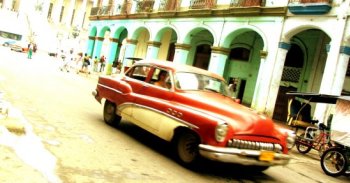 This article was reprinted from 1 year ago....hard to believe it goes this fast
I watched John Kerry do the state department dog and pony show as we opened the US Embassy in Cuba this morning, and it took me back to a stock I have been following, Herzfeld Caribbean Basin Fund (CUBA) , which is essentially an ETF that incorporates other stocks in the Caribbean Basin.
They describe themselves as a closed-ended equity mutual fund launched by Thomas J. Herzfeld Advisors. They invest in stocks of companies that are likely to benefit from economic, political, structural and technological developments in the countries in the Caribbean Basin, which consist of Cuba, Jamaica, Trinidad and Tobago, the Bahamas, the Dominican Republic, Barbados, Aruba, Haiti, the Netherlands Antilles, the Commonwealth of Puerto Rico, Mexico, Honduras, Guatemala, Belize, Costa Rica, Panama, Colombia and Venezuela. They also invest in stocks of companies that operate across diversified sectors.
I broke down the portfolio from filings, and it looked like this at the end of 2014:
---
---
USA: 47.62%, Copa Holdings S.A: 9.18%, Panama: 14.60%, Mexico: 14.08%, Seaboard Corporation: 5.61%, Cayman Island: 3.44%, Royal Caribbean Cruises Ltd.: 5.02%, Bahamas: 3.40%, Lennar Corp.: 4.25%, Puerto Rico: 2.85%, Colombia: 2.22%, Carnival Corporation: 3.29%, Canada: 0.53%, Consolidated Water, Inc.: 3.13%, Watsco Incorporated: 3.08%, S.A.B. de C.V. ADR: 2.69%.
So don't think it's a pure Cuba play – it is more of a play on the changes in the entire Caribbean, covering cruise lines and construction, with a big focus on US-based Cuban investments. Also, beware – this stock has already pulled back on anticipating the normalized relations. If you look at a chart here, you can see the action over the last year to understand how markets have processed normal relations - shares are 25% off the highs once we determined that today's activity was coming to fruition.
My bet is that prices of these shares are fairly priced, and that they will go up as we move along. That said, any investor in CUBA needs to understand what the Herzfelds are investing in as it relates to Cuba itself, because if they misstep, shares will go lower when the region goes higher.
Also, this stock is liquid enough for retail to get in and out of - but not liquid enough for portfolio managers, so it is almost a pure retail play…which is a good thing. I love any investment in Cuba, and I really like any investment in the region. I think these shares have huge upside in 2016 and beyond – so grab a Cuban Cigar, sit back and put your feet up on the railing of the ship, as we head down the Caribbean investment ocean.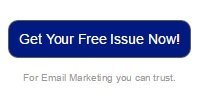 DISCLOSURE: The views and opinions expressed in this article are those of the authors, and do not represent the views of equities.com. Readers should not consider statements made by the author as formal recommendations and should consult their financial advisor before making any investment decisions. To read our full disclosure, please go to: http://www.equities.com/disclaimer