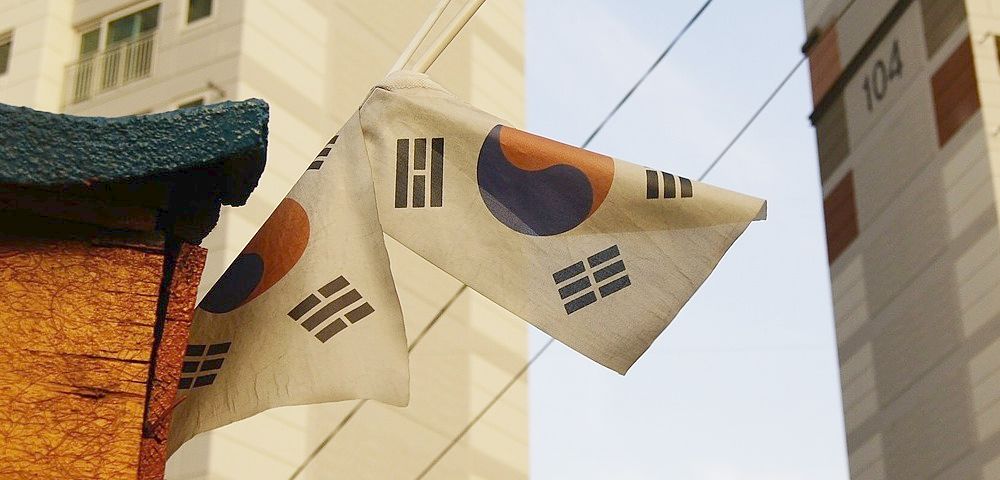 Cryptocurrencies have crashed since the beginning of May.
Cracks in the framework are starting to be seen, and significant market changes in Korea could be a harbinger of things to come.
We believe that the crypto outlook has only deteriorated over the last few months, and we view BTC as a sell on rallies higher from current levels.
Earlier this year, we outlined some of the factors which would likely cause a collapse in the Bitcoin Investment Trust (GBTC). In the time since our alert, market valuations have fallen more than 50%. If this had occurred in General Electric or AT&T, a fall like this would be a major news headline. But since this is essentially "par for the course" in the world of cryptocurrencies, it has gone largely unnoticed.
Unfortunately, that has not swayed the crypto bulls. But this has not altered our stance, as certain changes have occurred in key regional markets which could be a harbinger of things to come. Cryptocurrencies fell after recent SEC statements, cracks in the fundamental framework are already starting to be seen, and we view GBTC as a sell on rallies higher from current levels. Look out below, as that once-rising crypto-star begins falling back to Earth.
Source: CNN Money
Finding the best cryptocurrency investment can be difficult, and those invested in GBTC (or other assets tied to the value of cryptocurrencies) have already had a very bearish year in 2018. Except for some upside in the sessions following New Year's Day, GBTC has faced downside pressure almost exclusively.
Traders looking to understand the space were initially asking key questions: What is bitcoin? Given the limited acceptance of cryptocurrency as a legitimate means for financial transactions, the latest downside moves are critical in terms of the ways they may portend events and trends in GBTC going forward.
Source: CryptoCompare / Bloomberg
When this year's major rallies in assets like crypto and medical cannabis sales were in full force, we were actually bullish with respect to GBTC. Our alert for this 'buy' recommendation ultimately generated significant gains from the long side before we closed the GBTC trade. But, as this rally was unfolding, some interesting developments were occurring in South Korea (which is widely viewed as a critical cryptocurrency market).
In South Korea, this trend was dubbed the 'Kimchi Premium', named after the country's national dish. Essentially, the price of Bitcoin assets were trading at persistently higher prices relative to the CryptoCompare index of Korea Bitcoin prices (in USD terms). This continued throughout the year in 2017 – but things would soon reverse course in ways that could spell doom for GBTC.
Source: CryptoCompare / Bloomberg
In this chart, we can see that the price spread between the prices paid in South Korea and the value of the composite narrowed significantly. Is it a coincidence that this happened at the beginning of the New Year? Does this imply that crypto is simply a trend that was "so 2017" that is it no longer important or relevant this year? The crypto space has limited historical data available, and conclusions here can be difficult to draw. But this is real evidence that interest has diminished (and that GBTC's best days are behind it).
Source: ITU World Telecommunication / ICT Indicators Database / Bloomberg
In the chart above, we have the regional demographics showing which countries have the most internet connectivity usage. These are the demographics most likely to implement non-Dollar denominated assets through digital transactions. These are transactions that do not take place person-to-person, and "paper" is not part of the exchange.
Asia as a whole (and Korea in particular) still comes in at the top of the list, so these are trends that will need to be watched by the crypto market at large. If you are a bull on the crypto space, Asia is the market you want to attract – and it looks as though this may not be happening. The crypto outlook has only deteriorated over the last few months, and it is clear now that significant sections of the market have moved onto other investment interests.
Price Chart: GBTC Bitcoin
In the chart above, we can see that long positions in GBTC have been in trouble now for quite some time. During previously bullish trends in Bitcoin we posted handsome returns for our poisitions in the space. Things have changed, however, and we are short GBTC and view bounces as new selling opportunities for investors that do not already have bearish exposure. More than likely, markets will need to see some encouraging news devoted to the space. Until this occurs, we could continue to see more declines in GBTC and throughout the majority of the space.
Admittedly, many financial media outlets have been unnecessarily harsh when it comes to the acceptance of cryptocurrency assets. But this does not mean that Bitcoin can continue ascending forever without some sort of fundamental driver aiding its expansion. This is already becoming apparent in the market valuation trends that have presented themselves this year. We are short GBTC and see little-to-no reason to expect major fundamental drivers that are bullish over the next financial quarter.
This article originally appeared on Dividend Investments, which aims to identify the best income stock opportunities in the market.