Crypto Facilities Launches First Regulated Ethereum Futures Contract
Edward Kim Follow |

Crypto Facilities has launched the first Ethereum futures contract to be offered by a regulated firm. The new contract, which began trading at 4pm in the United Kingdom today, expands the company's offering which currently includes Bitcoin and Ripple futures. Crypto Facilities is a leading cryptocurrency trading platform that provides CME Group, the world's largest derivatives exchange, with the CME CF Bitcoin Reference Rate that powers CME Group's Bitcoin futures.

Ether is the second most liquid cryptocurrency after Bitcoin, trading in the billions of dollars daily, and we are excited to be launching ETH futures. The Ethereum network is the pre-eminent blockchain for smart contracts, and we believe this new trading instrument will attract more investors and bring greater liquidity to the marketplace.

- Timo Schlaefer, CEO, Crypto Facilities.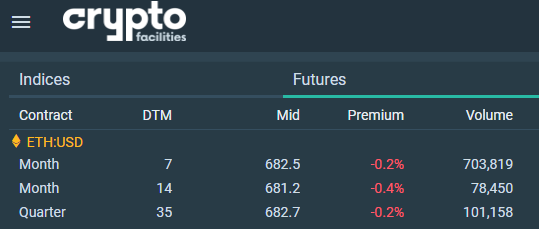 Source: Crypto Facilities.

Crypto Facilities announced that it would work with Akuna Capital, a global derivatives trading firm, and B2C2, a leading cryptocurrency marketmaker, to provide liquidity for the new contract.
The addition of a futures product enables crypto traders to take both long and short positions in ETH and is another giant leap in the development of the crypto asset class.
- Toby Allen, Head of Digital Assets, Akuna Capital.
The continuing evolution and commoditization we're seeing in Ethereum will further increase liquidity in the marketplace, enabling participants to exchange assets seamlessly and unlock value.
- Max Boonen, Founder, B2C2.
Crypto Facilities has been a pioneer in the tracking and trading of digital assets, having worked with CME Group for nearly a year leading up to CME Group's launch of bitcoin futures in 2017, according to Forbes. Crypto Facilities is backed by Barry Silbert's Digital Currency Group among other entities.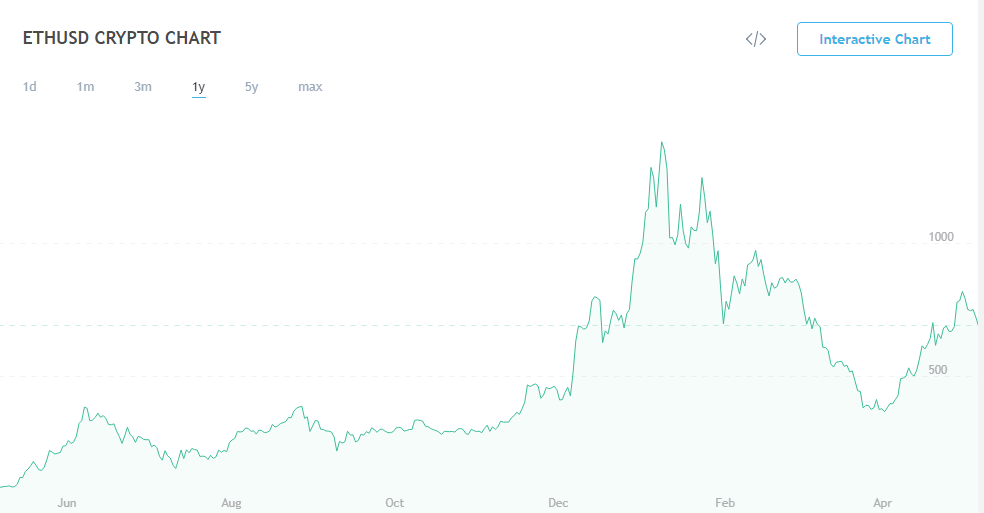 Please email us at content@equities.com to see our Case Studies and Testimonials.


Please click here for information on our new trading platform.

Please click here to see our weekly newsletter.

Lawsuits: Twitter Settles Class Action for $809.5 Million Over Providing Misleading Information to Investors
DISCLOSURE: The views and opinions expressed in this article are those of the authors, and do not necessarily represent the views of equities.com. Readers should not consider statements made by the author as formal recommendations and should consult their financial advisor before making any investment decisions. To read our full disclosure, please go to: http://www.equities.com/disclaimer.
Market Movers
Sponsored Financial Content