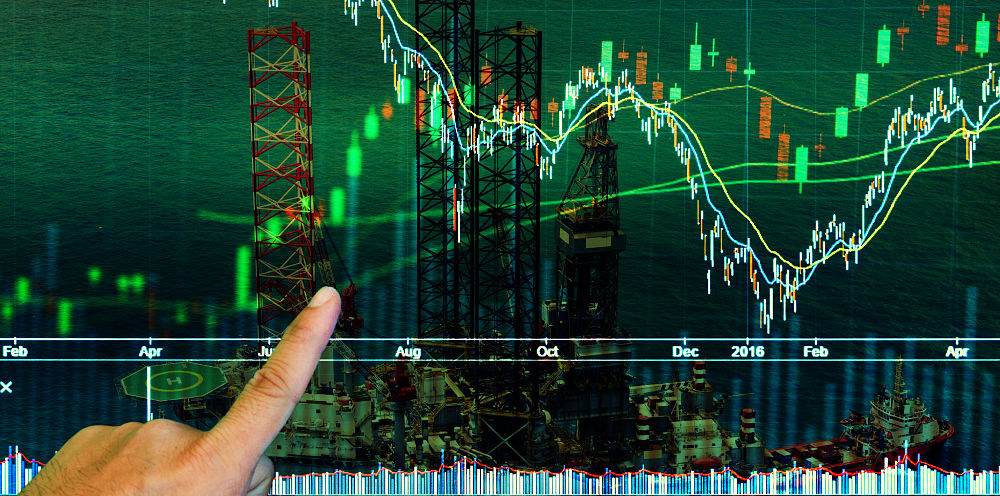 Crude oil prices were successful in getting stabilized Tuesday; most likely, the bears just took a break before new reasons for more activity come up. Brent crude traded around $64.95 Tuesday, with the 3-day low at $63.43 being tested before.
Shale oil companies were reported to be ready for increasing their daily output by raising the performance at each of the working oilrigs. According to EIA, the daily output per rig is going to rise from 635 barrels in March to 673 in April. Overall, shale oil production is expected to rise from 6.823M barrels to 6.954M. The US are relying upon increasing output in Permian Basin, and there are good reasons for that.
According to Baker Hughes report that came out Friday, the rig count in the US increased by 3; still, this report's details proved to be something to think over: oil rig count decreased by 4, while natural gas rig count added 7 units, which made the overall count positive. Some other details are very important as well, with the number of oil wells in development increasing by 110 and summing up at 7,601. Overall, these data are clearly positive, same as for Baker Hughes report showing growth YoY.
Oil inventories are being released in the US today and tomorrow. A 2-million-barrel growth is expected for crude, with gasoline and distillate inventories probably shrinking.
The market reaction is going to totally depend on the real figures; if those are higher than expected, investors will gain an additional reason for selloff.
Brent mid term trend is a descending one, while in the short term, a triangle pattern has been forming. With the overall trend in mind, one could assume the black gold to break out the support at $63.46 and going down to the descending micro channel supper at $60.75. An uptrend is also possible, with the current resistance being at $65.87, which is fractal; so as long as this fractal gets broken through, the major channel resistance may be both tested and surpassed, which will lead the price to the projection triangle at $68.42.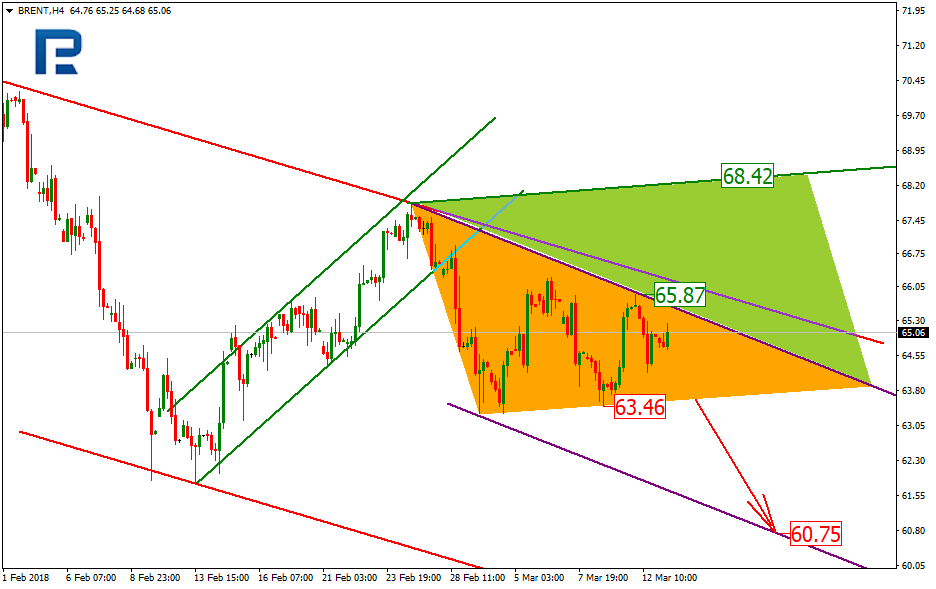 Author: Dmitriy Gurkovskiy, Chief Analyst at RoboForex
Disclaimer
Any forecasts contained herein are based on the authors' particular opinion. This analysis may not be treated as trading advice. RoboForex bears no responsibility for trading results based on trading recommendations and reviews contained herein.