On Friday, the black gold gained 1.15% and climbed to the previously-broken lower borer of the trend channel. Is this a verification of the earlier breakdown or something more?
Crude Oil's Technical Picture
Let's take a closer look at the charts and find out (charts courtesy of http://stockcharts.com).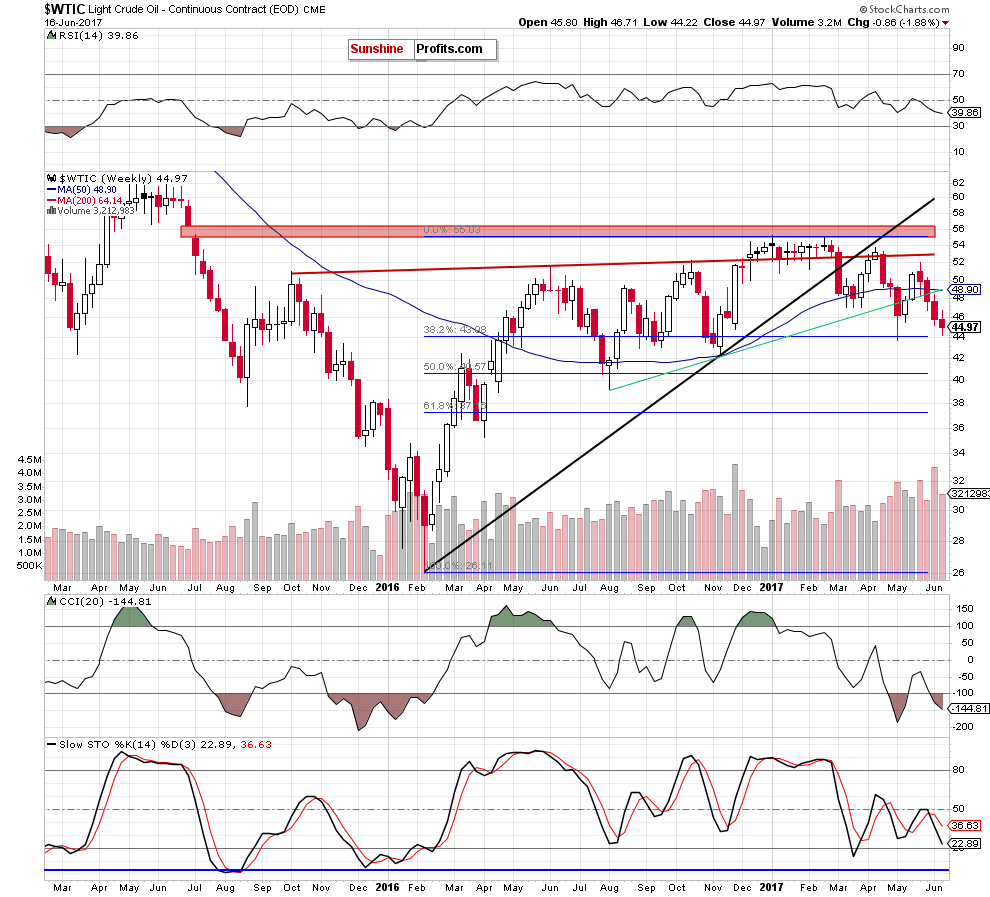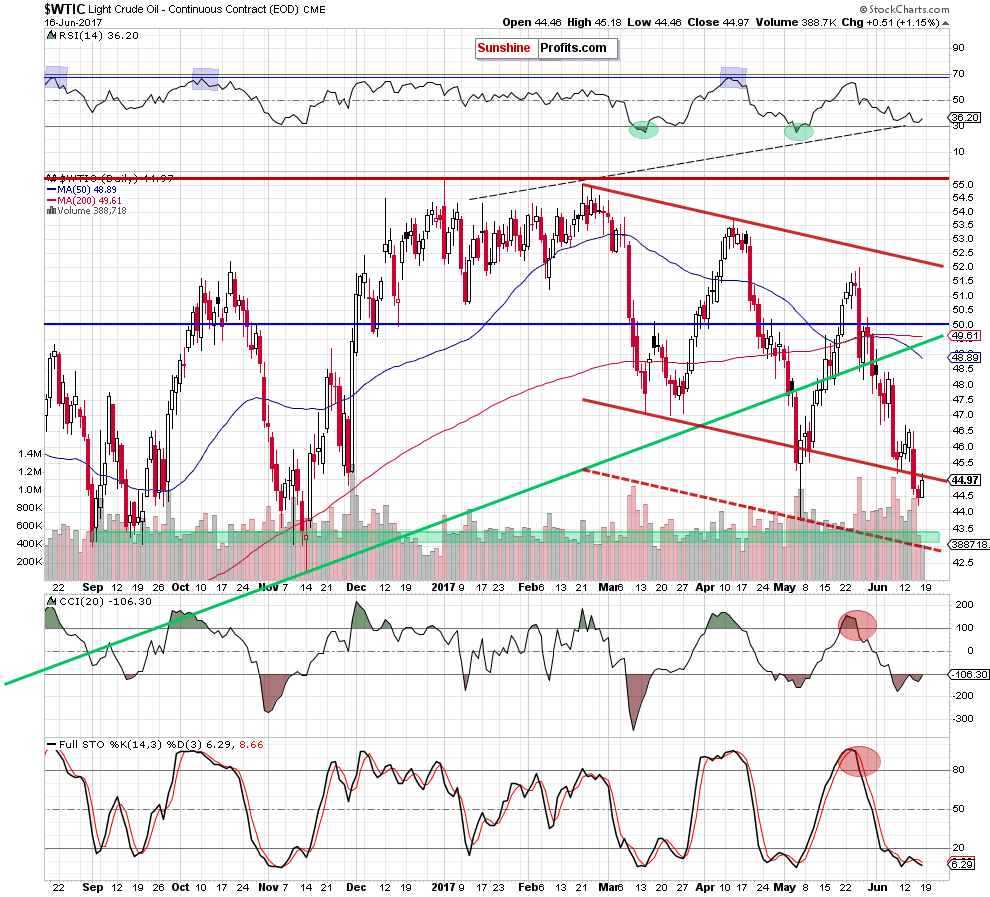 From today's point of view, we see that crude oil moved little higher on Friday, which resulted in a climb to the previously-broken lower border of the red declining trend channel.
What does it mean for the black gold? Taking into account the sell signals generated by the weekly and daily indicators and the size of volume, which accompanied Friday's increase (it was tiny compared to what we saw earlier during declines), we think that light crude just verified the earlier breakdown under the red line.
If this is the case, we'll see a reversal from around $45 and another attempt to move lower in the coming week. How low could crude oil go? In our opinion, the first downside target will be around $43.08 (the 38.2% Fibonacci retracement marked on the weekly chart). In this area are also the September and November 9 lows and the red dashed support line seen on the daily chart (around $43-$43.07).
What's interesting this pro bearish scenario is also reinforced by the current situation in the oil-to-stocks ratio.
Relationship between Crude Oil and General Stock Market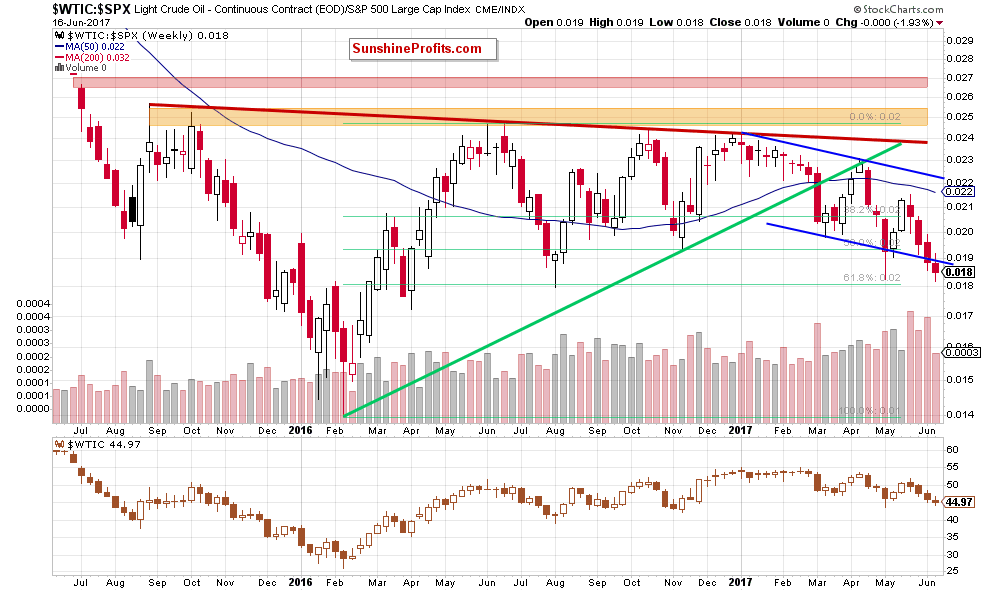 The first thing that catches the eye on the above chart is a breakdown under the lower border of the blue declining trend channel. Although the ratio declined below this line in the previous month, oil bulls pushed it higher quite quickly. However, this time the ratio closed the previous week below the ble line, which increases the probability of further declines – not only in the ratio, but also in the case of crude oil as positive correlation remains in place.
Summing up, short (profitable) positions continue to be justified from the risk/reward perspective as crude oil is still trading under the lower border of the red declining trend channel, which suggests that another move to the downside should not surprise us.
Thank you.
Nadia Simmons
Forex & Oil Trading Strategist
Przemyslaw Radomski, CFA
Founder, Editor-in-chief, Gold & Silver Fund Manager

Gold & Silver Trading Alerts
Forex Trading Alerts
Oil Investment Updates
Oil Trading Alerts