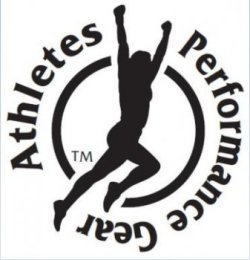 Equities.com recently had an opportunity to speak with John Hobbs, Founder of Athletes Performance Gear, which has developed unique fitness products for consumers that run and walk to exercise. The company sells a patented hydration system, active wear apparel, and electrolyte products.
As part of our expanding coverage in the crowd investing and private markets space, Equities.com wanted to find out more about what's gotten everyone so excited about this fitness products company and its business models.
(Full disclosure: Equities.com launched its own Crowdfunder campaign in February 2015.)
EQ: Can you give provide us with a background of Athletes Performance Gear and your products? It's a water bottle that is potentially more suitable for consumers that are into the fitness lifestyle?
Hobbs: What wehave is a water bottle system for people that run or walk for fitness. It envelopes the hand so you really don't have to hold it. It rests in your handrequiring virtually no effort to use.When you get thirsty, you use thetriggerthat opens the internal valve then liftit to your mouthand drink. They're sold and used in pairs, so they actually encourage the runner or walker to use the proper form and posture while they're exercising. The bottleonly weighs 19 ounces when full, and 4 ounces when empty. They hold 15 ounces of water, so you can get hours of hydration without having to stop. You can add weight attachments to the bottom for to burn extra calories. You can add a flashlight with a strobe for safety at night.
EQ: In terms of the market, you're essentially targeting anybody that exercises by running and walking. That's obviously a very large market. What are your estimates in terms of the size of your potential customer base?
Hobbs: In the continental US, there's a total of 83 million runners and walkers. Only a small segment of them—around 30 million—do it 100 or more times a year.
EQ: Do you have a dollar figure to what your market potential is in terms of the current market right now?
Hobbs: For the actual running and walking market itself, no. However, wedo know that Camelbak—another hydration product company—sold for $257 million in 2010. Basedon past sales of other companies, weknow that 1.5% of the running/walkingmarket would make APGworth $40 millionor moreaccording to the Internal Rate of Return or Harvard Model (Earning * Multiple)valuation models.
EQ: In regards to your business model, it's conducive to effective upselling and cross selling to your customers. How does your business allow you to leverage your multiple products?
Hobbs: We're going to start with a direct response commercial. The models will be wearing APG's active wear line during the shoot so the viewer see by using the bottles and active wear together they will "Have the Look"™. Thenwhether they come to the website or the call center we will actively encourage upsells of our own active wearalongwith weight and flashlight with strobe attachments. We will encourage them to purchase the electrolyte by giving them a discount on the whole order if they put the electrolyte on auto-shipments.
EQ: As part of your efforts to grow your business, you're utilizing a 506c offering to raise capital. Can you tell us more about that?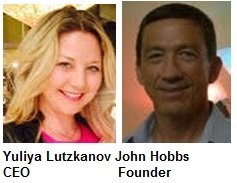 Hobbs: Athletes Performance Gear started in June 2014. Since then, we've put together a detailed, step-by-step business plan with full audited financials and our 506c offering doc.
The concept itself started a few years backwith me and my product. I had an idea but because I didn't know much about business at the time, I was notgrowingit in marketplace successfully.I was very fortunate for the last few three years to bementored by someone with 24 businesses that, all totaled, is probably worth nearly $1 billion. He taught me how to grow and manage a business.
He took me in his last business from $0 to $7 million in one calendar yearandI was on the inside. I basically had a crash course on how to grow a business for the last three years.
I was then very fortunate to have the CEO of APG, Yuliya Lutzkanov,come into the pictureand she kept encouraging me to start working to get our patented water bottle system to market. Yuliya heard my plans, knew they were solid and she knew how to be proactive on executions of the plan. Yuliya knew that it can add value to the company by designing our own active wear line so runners and walkers using our complete system will "Have the Look" ™.
EQ: How has the raise been going so far? What are some effective techniques that have been working for?
Hobbs: It's been great because I've been able to post my information on multiple places, using Twitter, LinkedIn, Facebook, and all that to get my message out. That's been really helpful. But what has really been helping me connect with angel investors is I have been researching the angel investor groups. Sometimes, you can't get into the groups that easy.
A good percentage of angel investors and venture capitalists connectedwith meon Linkedin. Most of the time I'm only one person away because they're a second connection or a third connection to me. They would ask about my business and many would ask for a slide deck, and then the conversation starts.
EQ: How much are you looking to raise and how much have you raised currently?
Hobbs: We are raising $1.5 million in two tranches. We'veraised $90,000 on $250,000, which is the first tranche. Thevaluation of the company doubles once the first tranche is complete and we prove our business models work. And the second tranche investors pay more per share.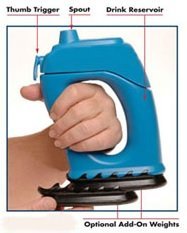 EQ: What goals or milestones are you planning to achieve once the raise is completed?
Hobbs: We're going to penetrate the market with our direct response, but at the end of the day, we're manufacturers. We'll end up in all the retail stores. We'll back away from doing the direct response commercials. We'll still advertise, but we want people to pick them up at stores and just be the manufacturer and start growing internationally at the same time. We want to open our own Athletes Performance Gear stores, but that will probably come with another offering at that time.
EQ: Are there any final takeaways you'd like to share with our readers?
Hobbs: I have two takeaways one for investors and one for entrepreneurs.
If you are an Accredited Investors and wish you could have invested in Nike® or Under Armour®, don't miss investing in Athletes Performance Gear™. Reach out to us today and once we qualify you, we will send you our deck so you too see the huge opportunity.
For Entrepreneursout there wanting to start a business, start! Although make sure you are acquiring the necessary business knowledge from truly success entrepreneurs that have recent successes. If you do they will empower you with real knowledge that works so you are successfuland have the confidence to grow your idea into a truly awe inspiring hugely successful venture. Ifyou believe what you're doingwill benefit many benefit from your idea keep seeking knowledge from places like 500.co, angelslist.com, thesis.venture360.co or my favorite www.meirezra.com. The reason I'm stating these is they will raise your knowledge and your abilities so your confidence skyrockets and you will succeed!! So, what are you waiting for? Start perusing your dreams now!
DISCLOSURE: The views and opinions expressed in this article are those of the authors, and do not represent the views of equities.com. Readers should not consider statements made by the author as formal recommendations and should consult their financial advisor before making any investment decisions. To read our full disclosure, please go to: http://www.equities.com/disclaimer