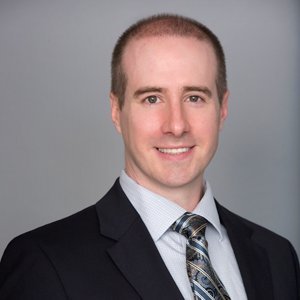 In finance, common wisdom dictates that real estate is among the safest, most reliable investments for those looking for a significant long-term returns. In recent years, the crowdfunding market has been one of the most promising new sectors for those looking for The Next Big Thing. That's why it should come as no surprise that crowdfunding real estate investment platforms like Patch of Land are increasingly of interest to many finance professionals and retail investors alike.
Patch of Land utilizes a peer-to-peer online marketplace to provide opportunities to invest in real estate with a small initial investment. Recently, Equities.com spoke with Patch of Land CEO Jason Fritton on the value Patch of Land provides to their investors, what to look for in a real estate investment, and much more.
EQ: Thank you for speaking with us today, Jason. So, to start, can you give us a brief overview of what your team at Patch of Land is trying to accomplish?
Fritton: The basic summary is that we are a peer-to-peer marketplace working with residential and commercial real estate lending, and we are one of the industry leaders. We're working to provide a highly transparent, highly efficient, one-stop shop for professional real estate developers online. We're also trying to provide a resource for those who are looking to invest in what is traditionally known as a lucrative asset class, but who may not already have access to the real estate market. Essentially, we allow our clients to invest in real estate in two minutes flat from their mobile phones while sitting on the couch in their pajamas, if they want.
EQ: Real estate is generally considered to be one of the best possible investments, but a lot of people feel that they have no entry point into the market. I take it that's where Patch of Land comes in?
Fritton: That is exactly it. I started the company in Chicago in 2010, a couple of years after the market crash, when the real estate market was just a wasteland. I went to a few real estate auctions there, and found a house that I really liked – I actually wanted to live in it. The appraised value at the time was about $300,000, which means today it's up to about $600,000. The property was up for auction and despite the brand new roof, new windows, and so on, the minimum bid on that property was $20,000. Nobody bid on it. Nobody touched it.
There were about 12 of the same guys at all of these auctions. Very high powered, smart, sophisticated investors, but they were buying up to $50 million properties for a fraction of their actual value. Fifty million dollars for five million, and so on. But these little properties – properties that we consider to be the heart of real estate – were completely ignored. These were great investments worth $300,000, and I could pick them up for $20,000, but I didn't have the cash, and I didn't have the time and the experience necessary to do it by myself – nor did I know anybody that would do that for me.
We built Patch of Land to specifically provide an entry point for retail investors (though today our investors must be accredited investors). There are over 10,000 investors on the platform right now. While some are very sophisticated financial professionals, some are dentists from Kalamazoo that have had no real exposure to real estate in the past. They don't know a whole lot about real estate, but they want to learn, and we provide that access.
We have thousands of professional real estate developers all across the country looking for access to capital, and now individual investors can get in to this opportunity for a relatively tiny amount of money. You don't need millions of dollars, only a few thousand – a very low threshold for testing the market. Furthermore, we provide the information necessary to make an investment decision.
EQ: That's fantastic. What exactly is the process for someone who's interested in getting involved with Patch of Land? Where would they start? What sort of hurdles might they experience?
Fritton: We make it as seamless as possible. We have two customer-facing fronts – the borrower side, and the investor side. On the investor side, it's very simple. They just come to the site, and sign up for an account. They can simply sign up using their Facebook credentials – it takes 30 seconds or less. Then, they can see all of our deals. We are a 506(c) company, so we are able to publicly solicit for our investment opportunities. That's our big value – transparency of our information. We just put it online for people to see. They can go in and see what is available, click through the individual investments, and do their own due diligence. We put all the appraisal and construction budgets online. We have loads of demographic information, school system reports, etc. to make an informed decision. We're continuing to add to that on a day-to-day basis.
If you decide to take a position on a particular investment, you can do so in two minutes simply by entering your bank information, e-signing the document online using DocuSign, and submitting proof of your accredited investor status (for first-time investors and periodically thereafter). You'll have a valuable real estate investment in less than two minutes. We have full reporting, so investors can track all their investments.
EQ: How can investors access the profits they make off their investments?
Fritton: We pay interest monthly. They could have it automatically deposited to their bank account, or they can keep it on the site to roll it into other investments. We make it as easy and simple as possible. We're also dedicated to being extremely responsive. They can call me personally. I'm proud of the fact that my entire executive team is personally accessible.
On the borrower side, we work to make the whole experience as simple as possible. Borrowers can also submit an application directly, and we are building technology to allow them to get conditional preapproval directly from the site. Our technology increasingly evaluates the property at its initial stage, so that we can get a good idea upfront of whether the project is viable or not. Then, generally within minutes, but at least within 24 hours, borrowers are contacted by one of our highly skilled loan officers, and we can provide approval at that point. We generally fund on a property almost anywhere in the country within about seven days, and we're working to make that even shorter.
EQ: It sounds like Patch of Land is aiming to be on the cusp of where things are headed in terms of crowdfunding. So, how does the company benefit from the successful investments of their users?
Fritton: All the real estate loans have an interest rate that we pass on directly to our investors, while keeping between 1% to 2% as our management fee to cover servicing, administration, and compliance. Since we began, we've been able to show investors a net blended return of about 12.3%. The other big component where we see most of our revenues is on the origination points for underwriting a loan, getting a loan funded and raising the money in the first place. That's several percent of the total loan that is paid at closing. That's where the bulk of our revenue comes from.
When investors come to the site and they see a 12% loan (net), assuming that loan remains in good standing with the underlying borrower, they're going to get their 12% (APR). We've done about a hundred loans so far, and we've had zero losses for our investors. No loss of interest. No loss of principal. Our investors have averaged about 12.3% return since we began.
EQ: That is certainly a much better return than the average stock market investment.
Fritton: It's actually tied to a hard asset. At the very worst, you've got something you could go throw a rock at. Usually, these types of investments have only been accessible to people with hundreds of thousands or millions of dollars to invest into a single property, or that have significant connections, significant time and experience within the real estate industry. The only other real option was perhaps a publicly traded REIT, in which the vendor will get killed on fees. Plus, you'll have no real control over what you invest in. With us, you can choose a single property, or a collection of 10 different properties, and diversify your fund of a few thousand across all of those different properties – allowing for diversification – and then, not have any huge fees taken out of that.
EQ: If a person was to sign up and start investing, what should they look for in terms of a solid, safe or investment in real estate? What are the factors that they would look to?
Fritton: We actually recommend that investors should do their own due diligence. We are very careful to put relevant information right out front, such as the LTV (the value as it stands today), the ARV (the After Rehab Value), and the interest rate itself. The valuation underlying the After Rehab Value is determined by a full, walk-through appraisal or BPO for all of our properties. Based on their in-depth work, the valuation expert has determined what that property is going to be worth. Let's say there is a property that will be worth $1.5-1.6 million or so, after the rehab work is done. If we're underwriting a million dollar loan on that, the ARV will be around 65%. The lower that that ARV, or the associated LTV, generally the lower risk there is for that particular investment opportunity. The prices and the interest rates are usually determined by the associated risk itself. We do encourage our investors to do their own due diligence. We've put a lot of information online, but we encourage them to look for all the information they can on their own time as well. We put our own money into each deal before we put it out to the crowd, so we only put things on the site that we believe in, but don't just trust us – do your own research as well.
You can also diversify. If you have $50,000 that you want to invest in the properties, you can put $5,000 into 10 different properties. Even if a project does go sideways (and just by numbers alone, it will eventually happen, although we expect actual losses to be very rare since loans are tied to hard assets), you're still diversified with your other investments.
EQ: I know the company is very new, having been founded in only the last couple of years. What sort of longer term goals do you have for Patch of Land?
Fritton: We're working to be the one stop, visible, transparent resource online. In the past, the entire real estate lending industry has been massively fragmented. It's been opaque and often predatory. In the future, we'll continue to grow the company. My biggest priority right now is to continue to scale the amount of business that we're doing, the amount of our professional developers we have on the system, and the number of investors that we have on the system as well.
We are also going to be broadening our product offerings to several different areas in real estate investing, so our investors can diversify not only in different properties, but also different products and asset classes within the real estate industry. Our investors know that they can invest this week on this property, next week on another property, and next year on this entirely different asset class in this different market.
We're in about 15 states now. It will be 30 by the end of the year, and soon we're hoping to go international. We have an enormous amount of interest overseas. We have investors who are interested in properties in Western Europe and South America, as well as Chinese investors, who are interested in investing in U.S. real estate. U.S. land and real estate have an enormous amount of associated romanticism. There are a lot of foreign funds that would like to invest in us, and we want to be able to offer that to them. We're fairly close to being able to do that.
EQ: Is there anything else in particular that you wanted to touch on that we haven't discussed yet?
Fritton: I will just say to check us out. You don't have to be an investor to go and review the investments we offer. We're very public. You can see where this market is going.
The crowdfunding trend is going to expand well beyond what we're doing here. It's pretty much every single industry that needs reliable access to capital. We're starting to really see the democratization of capital formation, and bringing it all online, out of the back rooms, out of the excel spreadsheets and just putting it up for everyone to see. What in the past has been accessible only to the very wealthy or the very well connected, you're going to see available to retail investors in every industry.
Real estate is one of the trendiest places to check out now, and we're one of the most public and transparent real estate investing platforms. We're not a 506(B) platform, but a 506(C) platform. It's easy for potential investors to log on, take a look at it, check it out, and reach out if you have questions about the process--even if you don't end up investing with us.
EQ: It's an interesting prospect in terms of crowdfunding ventures. We definitely wish you well.
Fritton: Thanks, I appreciate the opportunity to get the word out on Equities.com.
DISCLOSURE: The views and opinions expressed in this article are those of the authors, and do not represent the views of equities.com. Readers should not consider statements made by the author as formal recommendations and should consult their financial advisor before making any investment decisions. To read our full disclosure, please go to: http://www.equities.com/disclaimer