Croatian Sensation
Chris Lahiji Follow |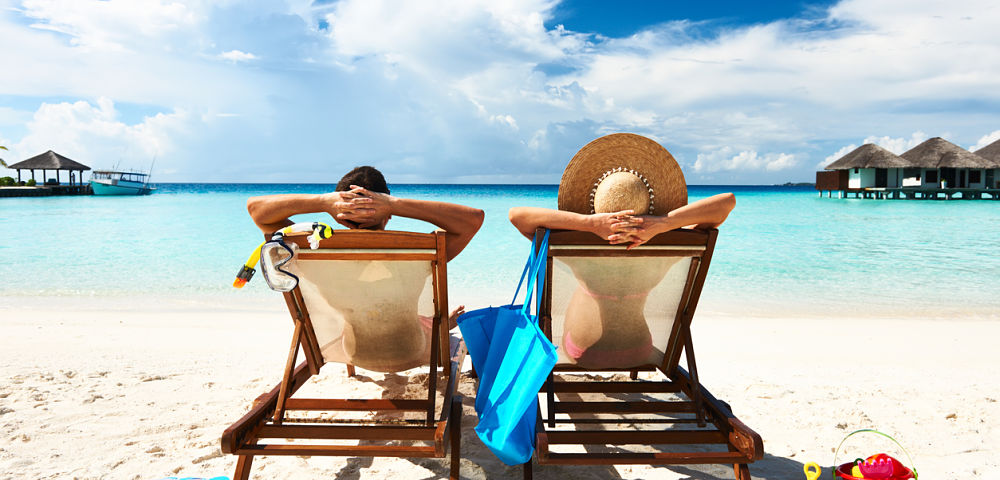 For the second week in a row, the LD Micro Index led the pack, picking up over 1%, while the DJIA trailed dropping 49 bps.
Dear Patrons,
I can only hope that everyone is doing something fun and productive this weekend. The saddest reality of hosting events is that you often use holidays to play catch up. Labor Day is often used to set up the San Francisco Summit. Thanksgiving is used to prepare for the Main Event. When I finally leave this industry and find a typical 9-5 job (rental car agency most likely), the best part of my profession would be to call in sick, even when nothing is wrong with me, spend time with friends and family during holidays, and get promoted to a position of power so that I can receive "time-and-a-half."
Who knows. Maybe even a "pension," which is a word that is being used less and less these days than ever before.
In all seriousness, I aspire to become the Chairman of Coca-Cola (KO). Millions paid annually, access to corporate jets, membership at Augusta (can't hurt to ask, right?), two secretaries (both for business and pleasure), and the best lemonade stands in Buckhead.
The time is fast approaching, even though most of you think I am kidding.
Our LD Micro index was up nicely heading into the biggest conference week of the year. Rodman, Gateway, Roth, B. Riley, LD, and the firm I used to work for, J.T. Marlin (extremely reputable firm) are all having shindigs next week. I cannot wait to showcase all the weight I've gained during BBQ season. That trip to the midwest was a big mistake in hindsight now that I'm looking at my own hind in the mirror.
A huge congrats to John Evans and the entire team at REIS. An LD Micro index component, the company was big time in providing information and analytical tools to people in the commercial real estate market. The "Bloomberg" of commercial real estate as I called them.
Management was whip smart, and were probably using their own tools to access the health of the commercial real estate market. :-)
Data juggernaut and company that made over $4 billion in revenue last year, Moody's (MCO) came in with an all cash offer of $23.00 a share. A big premium to what REIS was trading at before the announcement ($17.35).
One more person that deserves some credit. Doug Thomas. No, not the founder of Wendy's. Doug wrote on the story back when it was at six bucks a share back in 2011. Great call caballero.
Finally, I will end on something that I am familiar with. Tennis. I am getting ready for my match against a former ATP professional whom I have nicknamed "Clark Kent" because the dude wears reading glasses even though he has 10/20 vision, has a vertical of 48 inches, the body fat percentage of a long distance runner from Kenya, and is in the prime of his life.
Subscribe to get our Daily Fix delivered to your inbox 5 days a week
For the first time in my tennis career (non-existent), I am truly nervous to face someone.
Marin Cilic is one of my favorite tennis players to watch, and he was just in a four hour marathon with a 19 year old kid from down under, Alex de Minaur, who reminds me a lot of Lleyton Hewitt, arguably one of the best grinders the sport has ever witnessed.
Cilic was the heavyweight in this match-up. A contest he could not lose. Alex had nothing to lose and played out of his damn mind.
Marin found a way in the end , even if it took eight match points.
I have nothing to lose against Clark Kent as I am the underdog.
Expect scores on ldmicro.com soon.
Sincerely,

Chris Lahiji
Impact.
Highlighting Anomalies Amongst the Biggest Gainers, Losers, & Volume Leaders.
by Christian Galatti (Phase 4 Research)
Why Affimed's (AFMD) Deal With Genentech/Roche Could be Just the Start of Something Big.
Affimed was added to the Russell 2000 back in June of 2015 when their targeted immunotherapy for cancer was deemed by investors to be valid. It was kicked out of the index by the next Christmas when everything was taking too long. By the time this story starts, AFMD went from over $20 to under $2 all while trying to prove their as yet unproven platform. Until this week. They were given $96M up front...by Genentech/Roche. A deal that was worth a +240% move, and may be worth even more.
Affimed Announces Collaboration with Genentech to Develop Novel NK Cell Engager-based Immunotherapeutics for Multiple Cancer Targets
Affimed will receive $96 million upfront and committed funding and is eligible for up to an additional $5.0 billion including milestone payments, and royalties on sales
Last Monday, Affimed N.V. (AFMD) signed a lucrative licensing deal with biotech heavyweight Roche (RHHBY) for its Redirected Optimized Cell Killing (ROCK) platform. This deal sent Affimed's shares up a whopping 246% yesterday, thanks in large part to a $96 million upfront payment that's to be delivered over the next 12 months. Adding fuel to the fire, Affimed is also reportedly eligible to receive a staggering $5 billion in additional milestone and royalty payments moving forward. (Link.)
It was just last week that it was noted that the Small/Micro-cap manager has to take on significant risk within health care. A generalist just skips between the biotech land mines. But, in this case the $5B in potential royalty payments is in print (pls note SEC link to announcement above.) A direction that very few five dollar stocks can offer.
Galectin Therapeutics (GALT) +54%.
"Exploring Strategic Alternatives" is Forcing Immediate Price Discovery.
GALT has always seemed promising. They believe their treatment has a huge TAM.
While the early stages of NASH can be treated by changes in lifestyle, such as losing weight and exercising, once the disease progresses to NASH cirrhosis, there is no treatment available short of a liver transplant. Of the total number of individuals in the world felt to presently have NASH, it is predicted that NASH cirrhosis will eventually kill 20 million of those people.
In April, GALT issued a clinical update that started a chain reaction that enabled the Company to triple from a $3 low. First their main treatment "was well-tolerated with no safety signals." Then, the FDA allowed the development of their treatment to continue to Phase 3. All of this attracted a new CEO to join. Galectin went from going down to going straight up, spiking the stock to nine dollars, a triple within two months of their clinical trial noted above.
As fast as GALT went up, it went down again. Hitting $3.68 on August 18th after the peak was reached at the end of June. Having to remind investors on the 2nd Quarter call that they hired an advisory firm to get deals done. The Company now believes that treatment may help "a variety of conditions." Forcing immediate price discovery as investors are determining in real time trading what GALT is truly worth before the deals are made.
The Company has engaged Back Bay Life Science Advisors, a Boston-based, internationally focused integrated strategy and transaction advisory organization, to support the Company's exploration of strategic alternatives.
Dr. Shlevin concluded, "Galectin Therapeutics has developed a novel compound, GR-MD-02, a galectin-3 inhibitor, which we believe has the potential to be effective in treating a wide range of diseases wherein elevated levels of galectin protein and inflammation play key roles in the pathophysiology of the diseases. Most immediately, we are focused on advancing our Phase 3 trial in NASH Cirrhosis. However, we continue to investigate a variety of other preclinical applications where research shows that GR-MD-02's antifibrotic capabilities may help provide more effective treatment in a variety of conditions. We believe this is the best path to build value in our overall galectin franchise."
ACQUISITION: Moody's (MCO) to Acquire Reis ($REIS, +32%), a Leader in Commercial Real Estate Data
SEC Charges NFL Player and Former Investment Banker With Insider Trading
Market Top Edition: Rare Car Goes for $48 Million Dollars
Corona Beer Giant Puts $3.8 Billion Bet on U.S. Love of Cannabis via Bloomberg
Major PHI, Inc. ($PHII) Shareholder Group Files 13D with the SEC; Calls on Company to Explore Strategic Alternatives
VirnetX ($VHC, +13%) Receives District Court's Final Judgment Affirming Jury's Verdict of $502.6 Million
ATA ($ATAI) Outlines Corporate Strategy Following Sale of Testing Services Business and Payout of Special Dividend
Sparton Corporation ($SPA) and Ultra Electronics USSI Joint Venture (ERAPSCO) Awarded $64.6M for U.S. Navy Sonobuoy Contracts
Pediapharm ($PDP.V) Announces Q1 Results - Record Revenue and 12th Consecutive Year-Over-Year Quarterly Growth
EnWave Corporation ($ENW.V) Announces Changes to its Executive Management Team - new CEO in, founder out
$VERU South Africa Female Condom Tender Award Additional Information - "first-year revenue expected to be $10.4 million with up to another $10.4 million of revenue for each of years two and three"
WELL Health ($WELL.V) Announces Proposed Acquisition of Thirteen more Private Medical Clinics to Create largest chain of Clinics in BC
Opiant Pharma ($OPNT) was up big on EBS takeout of Adapt Pharma
XPEL ($DAP-U.V) Reports Record Second Quarter Revenue Growth of 69.3% to $28.9 Million and EPS of $0.09 XPEL Reports Record Second Quarter Revenue Growth of 69.3% to $28.9 Million and EPS of $0.09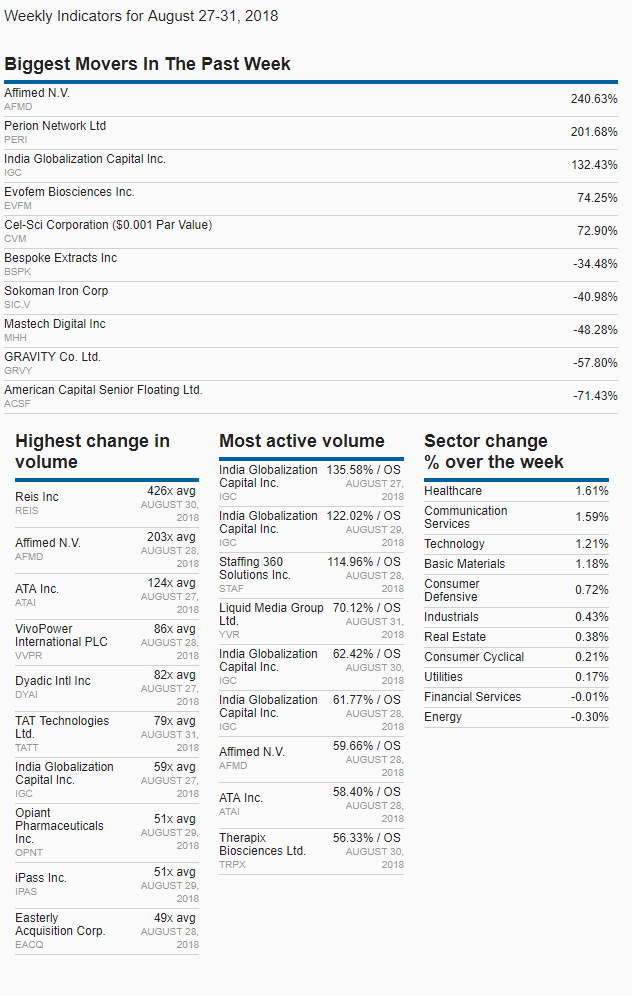 DISCLOSURE: The views and opinions expressed in this article are those of the authors, and do not necessarily represent the views of equities.com. Readers should not consider statements made by the author as formal recommendations and should consult their financial advisor before making any investment decisions. To read our full disclosure, please go to: http://www.equities.com/disclaimer.
Market Movers
Sponsored Financial Content