​Corporate Culture Creates Winners Like Starbucks (SBUX), MOD Pizza and West Coast Ventures Group (WCVC) in the Booming Restaurant Industry
J. Frank Sigerson Follow |
Restaurant sales in the U.S. are growing at a constant pace. The National Restaurant Association's new State of the Restaurant Industry Report for 2019 is good news for restaurant investors. Operators report that their businesses are even stronger than two years ago, and the Association estimates that restaurant sales are on pace to reach $863 billion by year's end. This makes restaurants a great focus for investors seeking growth.

One way of picking out the strongest investments is to look for which company has the strongest culture. In the long run, companies are finding that their success is driven by this factor, and not just by earnings alone.
For investors, companies with employee-centered and purpose-driven cultures, such as Starbucks Corporation (SBUX), MOD Pizza and West Coast Ventures Group Corp. (WCVC) are ones to consider for future investments.
Modeling servant leadership
One of the greatest success stories in the restaurant industry is that of Starbucks Corporation, whose ubiquitous coffee shops can be found almost everywhere. Starbucks is known for bringing "coffee culture" to the U.S., and has grown to well over 13,000 stores. Interestingly enough, the growth of coffee culture has also aided independent coffee shops with over 10,000 new independent stores opening in the past decade.
Starbucks' coffee culture includes not just an approach to providing great coffee in a pleasing environment to customers across the nation. Coffee culture is also a way of describing Starbucks' larger corporate culture, which supports its employees in an atmosphere that encourages teamwork and attentive treatment of customers to create a warm and friendly ambiance.
This culture also has a number of powerful attributes. Starbucks Corporation takes a servant leadership approach in which all leaders and managers, beginning from CEO Kevin Johnson on down, focus on supporting employees' growth within the company. Caring for employees increases employees' positive feelings for the company, which extend to their positive treatment of the customers.
A closely related element is a relationship-driven approach, which creates warmth among workers and extends to the customers. In a sense, leaders and managers model the behavior towards their employees that the baristas then display when interacting with customers in what has become a distinctive element of Starbucks' coffee culture.
Hiring the disadvantaged
Another growing company, MOD Pizza, is still private but one which investors should keep watching. MOD Pizza raised $33 million in equity capital last year, led by existing investors PWP Growth Equity and Fidelity, along with securing a $40 million credit line. The company strives to create a positive social impact, and has done so since its founding.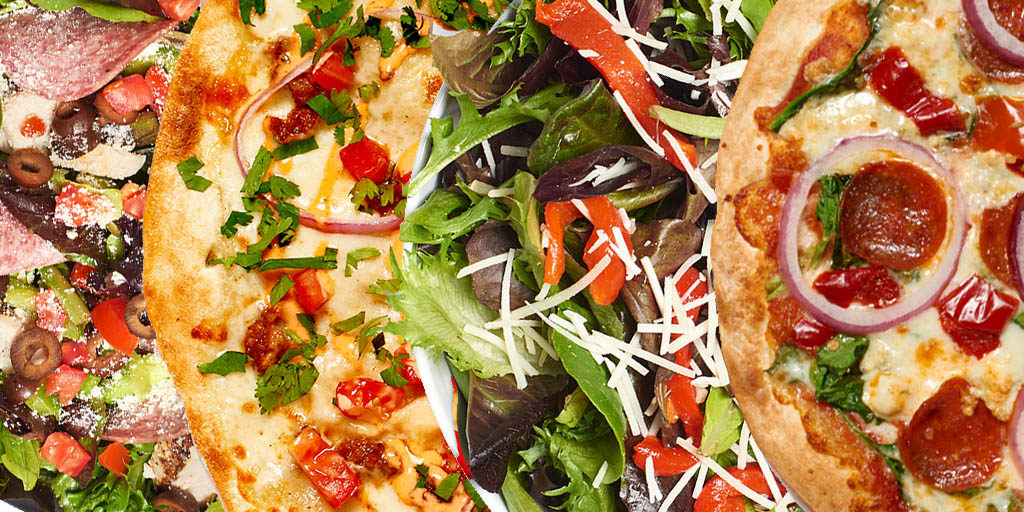 Ally and Scott Svenson wanted to find a way to help unemployed young people establish themselves in their first jobs while also addressing the high turnover rate one finds in the restaurant industry. They initiated a partnership with Juma, a youth-focused social enterprise, in a pilot program in the Bay Area.
This initial effort established a purpose-driven corporate culture that utilizes "impact hiring" focused on disadvantaged youth. Impact hiring recruits employee hires challenged by histories of homelessness, incarceration, mental illness or drug abuse.
While some employers might find such workers questionable, MOD Pizza discovered that impact hiring provided them with employees that worked harder and cared more about entry-level jobs than the general population.
Just as Starbucks has built a coffee culture of warm relationships, so too has MOD Pizza become known for having a "pizza culture" that is a force for good.
Supporting customer wellness
West Coast Ventures Group Corp. is an emerging company in the restaurant industry, led by CEO and founder Jim Nixon. It includes both Illegal Burger and El Señor Sol in its portfolio, and investors should take note of its unique corporate culture. In particular, developments at Illegal Burger may soon make it known for a wellness-oriented "burger culture."
Burgers are becoming a healthier option, thanks to restaurants like Illegal Burger.

Illegal Burger began building its burger culture with a focus on high-quality food in restaurants featuring sustainable decor. The burgers themselves are fresh, never frozen, and all natural with no growth hormones or antibiotics. The restaurant chain is also noted for its vegan burger, which won Denver's Top Ten Vegan Burger award. This baseline established a burger culture of great, healthy food.

But a personal element in Jim Nixon's life is taking the company's culture even deeper. In a recent video shared on YouTube, Nixon and his son, Jordan, shared the story of Jordan's fight with multiple sclerosis (MS). MS is an immune-system disorder which attacks the central nervous system and creates a variety of neurological symptoms. Jordan was treating his MS with prescription drugs that had many side effects and lowered the quality of his life.
A friend introduced Jordan to cannabidiol (CBD), and he found that its healing effects made a huge difference in his life and enabled him to discontinue taking prescription drugs with damaging side effects. Until that time, Jim Nixon had questioned his son's employment in the cannabis industry at a dispensary. But the reality of the positive and life-changing effects of CBD gave him a new perspective.
Now he is bringing CBD to the Illegal Burger menu, just in time for the 420 (April 20th) festivities. Illegal Burger's approach benefits from the intersection of a growing restaurant industry with the emerging and rapidly growing CBD industry, as the company builds its unique wellness-centered burger culture.
Culture and the bottom line
Building a positive corporate culture enables growing companies to maintain high standards and establish themselves as businesses that are of value to the community beyond the products they sell, however tasty they may be.
Investors should identify companies with strong corporate cultures. These companies are establishing defensive moats that will protect them and enable them to grow even faster than the restaurant industry itself.
J. Frank Sigerson is a business and financial journalist primarily covering crypto, cannabis, crowdfunding, technology, and marketing. He also writes about the movers and shakers in the stock market, especially in biotech, healthcare, mining, and blockchain. In the past, he has shared his thoughts on IT and design, social media, pop culture, food and wine, TV, film, and music. His works have been published in Investing.com, Equities.com, Seeking Alpha, Mogul, Small Cap Network, CNN, Technology.org, among others.
DISCLOSURE: I have no financial interests or connection with any of the companies mentioned in this article.

---
The views and opinions expressed in this article are those of the authors, and do not represent the views of equities.com. Readers should not consider statements made by the author as formal recommendations and should consult their financial advisor before making any investment decisions. To read our full disclosure, please go to: http://www.equities.com/disclaimer
Companies