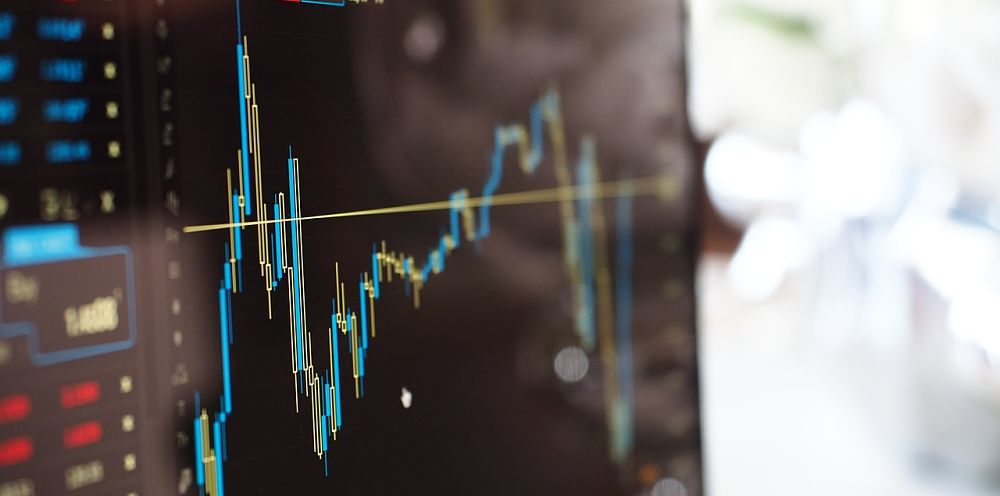 Our research team wanted to alert our followers to the incredible opportunities that continue to present themselves in the current market. While many people have been overly concerned about a market top and price rotation in the US majors, the Energy sector and many others have seen incredible price moves.
Take a look at this Energy Select Sector SPDR ETF (XLE)XLE chart as an example. Yes, we know that Oil has rallied from about $60 to closer to $70 recently, yet we want you to focus on the price pattern that setup this move in XLE. Specifically, we want you to focus on the Multi-Month Base pattern in price between early February and early April of 2018 as well as the upside breakout that followed.
In true technical analysis theory, price tells us everything and indicators assist us in relating current price movement/action to historical price movement/action. This simple chart illustrates how price setup a top/resistance zone near $78 in early January 2018, broke lower in early February, then setup a multi-month price support base for nearly 60+ days. This price support base because an extended bottom formation and a price support zone by testing and retesting the critical $65~66 price level while establishing a series downward sloping high price peaks. When it finally broke free of this support zone, near mid-April, price skyrocketed higher (+17% or more).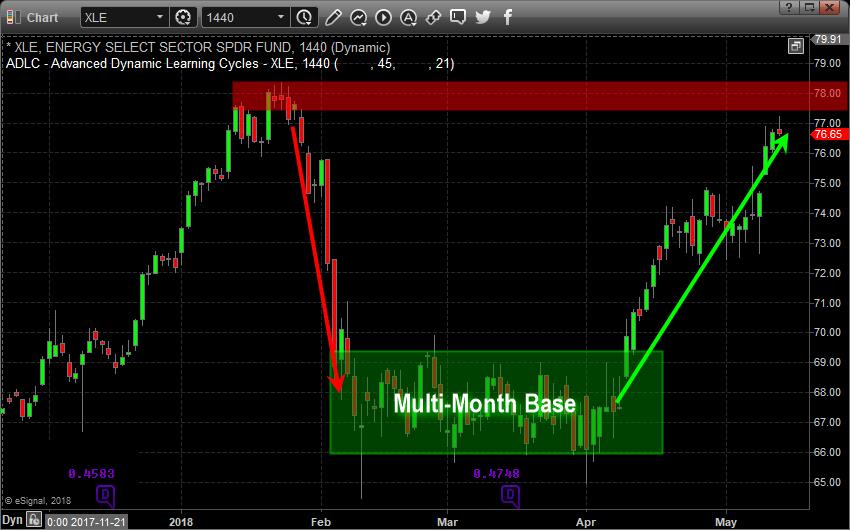 With the stock market showing all the signs that it is in the late stage of a bull market this is when traders need to start identifying the hot sectors or high probability continuation patterns. Why? because we have entered a stock pickers market. Its simple really, it means all the stocks are not going to be rising together and if you put your money into the wrong sector you could lose money while the markets rise.
So where is the next hot sector? we believe a very similar pattern is setting up in the IYT (Transportation Index) just like we saw on the first chart of the XLE. We feel an upside breakout move is likely to happen within the next two weeks.
The setup of this price pattern is a bit broader and more volatile than the XLE Multi-Month Basing pattern which means the IYT upside breakout could be more volatile and dramatic in form (possibly driving price +10% to 20% over an extended period).
Additionally, the high price peaks are setting up in a similar format with lower high price peaks over the span of the base. Support near $182.50 to $185 is critical and we believe the eventual upside breakout will be an incredible opportunity for traders.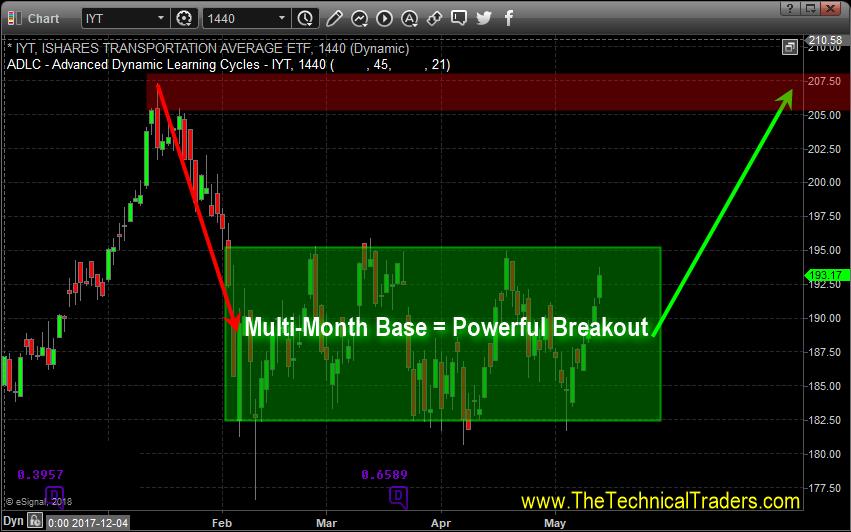 This breakout will coincide with much of our other analysis of the US major markets which we have been sharing recently.
Our other recent trade alerts, that are up well over 10% each are VelocityShares 3x Long Natural Gas ETN (UGAZ)UGAZ, Direxion Daily Financial Bull 3X ETF (FAS)FAS, and Direxion Daily Technology Bull 3X ETF (TECL)TECL. These have been rocketing higher as we predicted. On Friday we closed our TECL position which hit our resistance level and we locked in the 18.3% gains with our members. The single point of success for all of us is to manage our assets well in an attempt to achieve greater long-term success.
If you have not seen or read much of our recent analysis, please visit www.TheTechnicalTraders.com to learn more and review our work.
Chris Vermeulen