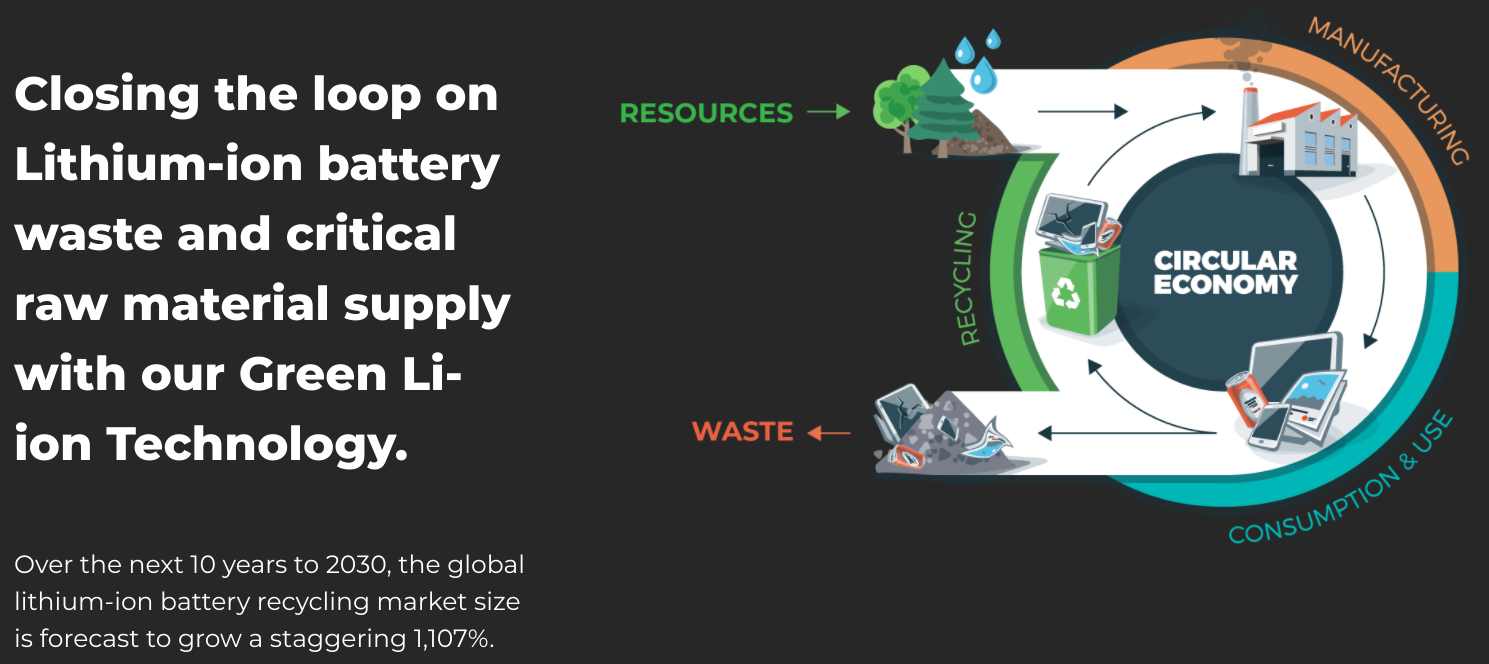 Image source: LINICO Corporate
Comstock Mining Inc (NYSE: LODE ) announced Wednesday it has acquired a majority stake in lithium-ion battery recycling company LINICO Corporation.
In a press release, the gold and silver miner unveiled a $10.8 million deal for rights to a stake of as much as 64% of the start-up company. Under the deal, Nevada-based Comstock will pay LINICO $4.5 million cash and 3 million shares of restricted common stock
As part of the transaction, Aqua Metals Inc (Nasdaq: AQMS ), a lead battery metal recycling company, is investing $2 million for a 10% stake in LINICO, which recently bought a state-of-the-art battery metal facility recycling facility in Nevada from Aqua.
The facility is planned to have annual production capacity for 10,000 tons of 99.9% pure lithium-ion cathodes for batteries.
Comstock said it was seeking a way to meet the anticipated increased demand for lithium as electric vehicle use becomes more widespread, with many manufacturers planning a complete shift to electric vehicles this decade.
Corrado De Gasperis, Comstock's chief executive, said, "Continued advances in energy storage are inevitable, but no resource is infinite, and most of that lithium will need to be recovered and reused at some point. We see spent lithium-ion batteries as a potent industrial mineral."
"We have now diversified into the critical electrification metals, including silver, lithium, nickel and cobalt, complementing and expanding on our existing precious metal processing competencies. Our objective is to renew these scarce resources while driving sustained value growth for all of our stakeholders – financial, natural and social," De Gasperis said.
Michael Vogel, chief executive and founder of LINICO, said, "The shift to a sustainable clean energy economy is a global imperative and our goal is to ensure that the recycling piece of the equation doesn't undermine the positive potential of sustainable clean energy systems and storage."
Vogel added, "The eco-network envisions pooling resources and adopting complementary technologies to address the challenge of building a closed-loop sustainable clean energy economy."
_____
Source: Equities News