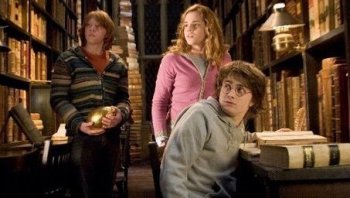 A friend of mine recently confided her frustration at her lack of retirement savings. All of the following figures are real, so I am not going to reveal her name (but you would like her).
Like many women in America, she is divorced and raising a child on her own, which means she felt compelled to trade her dreams of career advancement for a regular paycheck and a stable job without travel that would provide her the time to care for a child. She is 43 years old and earns about $65,000 annually.
An excellent saver, she has no debt other than a mortgage. She automatically invests 6% of her pretax salary into a 401(k). Her employer matches 50% of her contribution, or another 3% of her pretax salary. She has a traditional IRA from the rollover of her 401(k) at a prior job. Now that she is focused on her retirement, her goal is to contribute $5,500 to her IRA each year, the maximum allowed under IRS rules.
In spite of her excellent saving habits, she was very unhappy at how little she had managed to accumulate. "After almost 20 years of employment, and after scrimping and saving, I'm only up to $65,000 in my 401(k) and $31,000 in my IRA," she said. "What's this going to look like in another 20 years of contributions? $250,000 if I'm lucky? How am I going to live on that without running out of money in my old age?"
Why She Won't Run Out of Money
My friend is in for quite a surprise. Let's assume that my friend's salary grows with inflation, so we can assume a constant salary and saving rate, and let's assume she keeps saving the same 6% of her salary and $5,500 for her IRA (but after age 50 she can likely contribute more). Let's assume she realizes the same average annual return of 8.2% that the S&P 500 has returned over the last twenty years (during which time we saw a flat decade and two different bear market periods of greater than 20% losses) – no need to assume any superhuman feats of investing.
She doesn't need to worry about taxes until she begins to withdraw her savings in retirement, but she will have annual expenses. She invests in index funds in her 401(k) and in index ETFs in her IRA, or a weighted average of about 0.15-0.25% in fund expenses, and she pays a 1% management fee for her employer-sponsored plan – let's assume her annual expenses are 1.2%. Subtract that from 8.2% and we have a net average annual return of 7%.
Her contributions plus employer match is $11,350 per year. If she does this for another 24 years, retiring on her 67th birthday, she will have grown her accounts to $1,147,252, or more than 17.5 times her annual income. Not too shabby.
Moreover, the growth isn't finished just because she retires. Even though she no longer makes contributions, the balance is still growing. Her 401(k) rolls to an IRA, which reduces her annual expenses to around 0.20-0.25%. She will be able to withdraw $107,000 per year, every year, through age 93 (but knowing her, she will live on less and leave an inheritance for the next generation), and all of that wealth created from a fixed salary of $65,000 per year.
Do you Believe in Magic?
That is magic – the only real magic I know. It wasn't about the return on her investments – nowhere did she need to "beat the market." She needed to save some of every paycheck, and then she needed 24 years of growing those savings tax-deferred. Time is the real secret. My friend was unhappy because humans are wired to forecast in linear terms, but exponential compounding is the eighth wonder of the world. Of all the investing secrets I could ever share with you, this one is by far the most valuable.
Alan Stevens is Managing Director of Research and Portfolio Management at Lyons Wealth Management LLC, a Florida-based subadvisor to several mutual funds. He serves as Portfolio Manager for Catalyst/Lyons Tactical Allocation Fund and is Co-Portfolio Manager for Catalyst/Lyons Hedged Premium Return Fund. He also manages several separate managed account strategies and alternative asset funds, including Lyons Tactical Overlay Program. He holds his MBA from Harvard Business School and a BA from Lake Forest College.
DISCLOSURE: The views and opinions expressed in this article are those of the authors, and do not represent the views of equities.com. Readers should not consider statements made by the author as formal recommendations and should consult their financial advisor before making any investment decisions. To read our full disclosure, please go to: http://www.equities.com/disclaimer