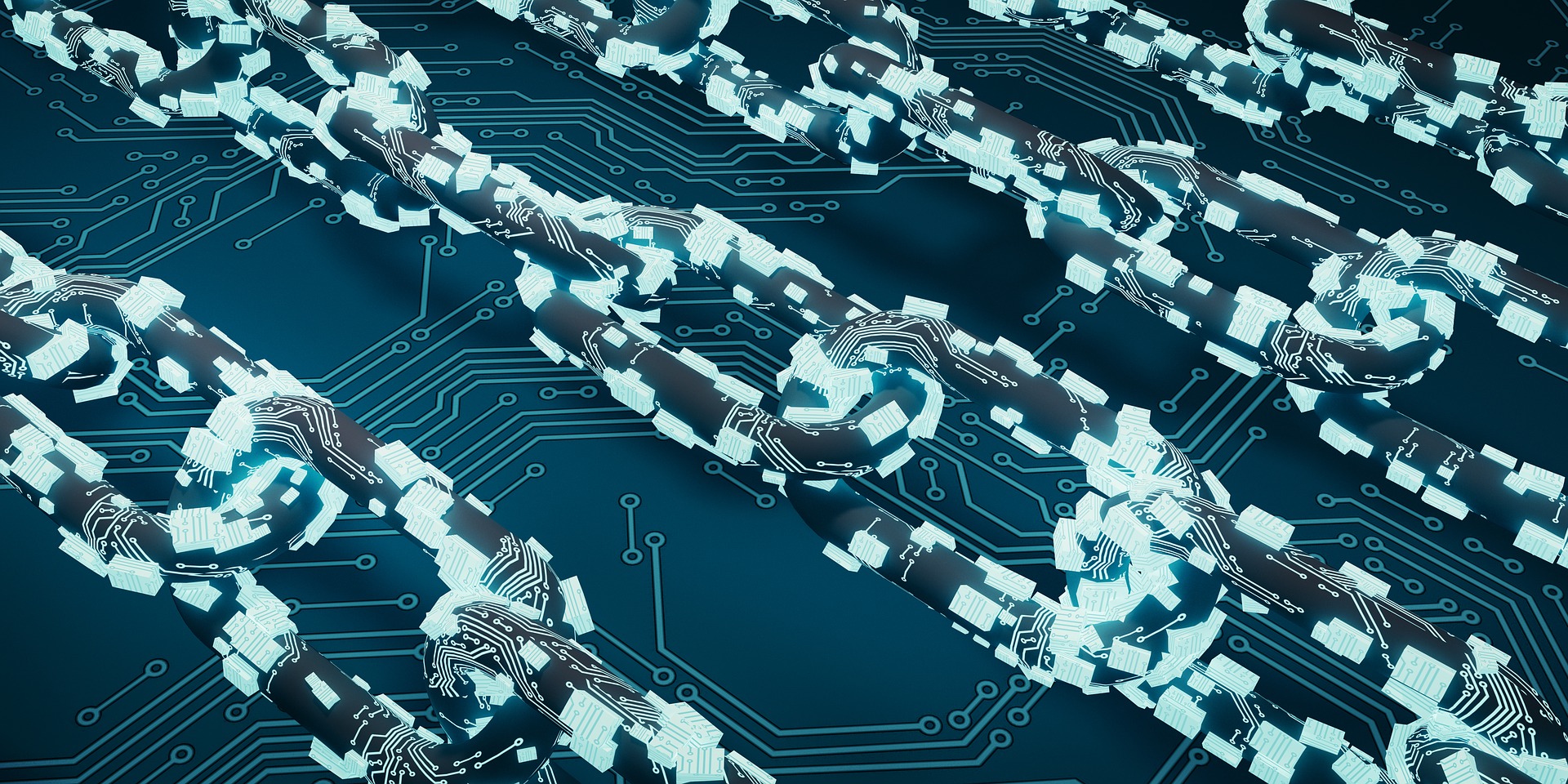 Even before the price of bitcoin surpassed $1,000, the State of New York was considering regulating cryptocurrencies. On July 17, 2014, the New York State Department of Financial Services (NYSDFS) released details of a proposal to regulate virtual currency-related business activities by a company or person residing in the state, informally known as the "BitLicense." On June 24, 2015, the NYSDFS issued final regulations for the BitLicense framework.1 As of July 15, 2019, only 21 firms have obtained a BitLicense2 and many firms have instead opted to abandon New York to side-step the BitLicense requirements. The final regulations are the first formal attempt by any state or federal regulator in the United States to expressly regulate the virtual currency business. This article examines the BitLicense framework's requirements and the controversy over its effectiveness.
New York's framework requires any person or company that engages in a virtual currency business activity in the state to obtain a BitLicense. The regulations broadly define both "virtual currency" and the range of "virtual currency business activity" that requires licensure.
What constitutes a virtual currency?
The regulations broadly define a virtual currency as "any type of digital unit that serves as a medium of exchange or a form of digitally stored value." Virtual currency includes "digital units of exchange that: have a centralized repository or administrator; are decentralized and have no centralized repository or administrator; or may be created or obtained by computing or manufacturing effort."
The regulations specifically exclude from the definition of a virtual currency those digital units that (i) are used solely within online gaming platforms, (ii) have no market or application outside of those gaming platforms, (iii) cannot be converted into, or redeemed for, fiat currency or virtual currency, and (iv) may or may not be redeemable for real-world goods, services, discounts, or purchases.3
In essence, other than gaming tokens that have no real-world value, any digital unit that serves as a medium of exchange or a form of stored value is a virtual currency within the BitLicense framework. It is important to note, however, that not every activity involving a virtual currency will require a BitLicense. Only the "virtual currency business activities" discussed in the next section require licensing.
What kinds of virtual currency business activity require licensing?
The regulations broadly define "virtual currency business activity" to include the following:
receiving virtual currency for transmission or transmitting virtual currency, except where the transaction is undertaken for non-financial purposes and does not involve the transfer of more than a nominal amount;
storing, holding, or maintaining custody or control of virtual currency on behalf of others;
buying and selling virtual currency as a customer business;
performing exchange services as a customer business; or
controlling, administering, or issuing virtual currency.
Although the broad language of the definition would seem to bring many types of cryptocurrency businesses under the BitLicense requirement, NYSDFS Superintendent Benjamin Lawsky has stated that the regulations are intended to extend only to firms that are holding onto customer funds.4 Relying on Superintendent Lawsky's comments to interpret the definition of a virtual currency business activity, it appears that the BitLicense is designed primarily to apply to companies that act as cryptocurrency exchanges or offer "wallet" type services, because those services require firms to take custody of customer funds.
The regulations specifically state that the development and dissemination of software, in and of itself, does not comprise a virtual currency business activity for purposes of BitLicense. Moreover, two groups are specifically exempt from having to obtain a BitLicense:
firms that are chartered under the New York Banking Law and are approved by the NYSDFS Superintendent to engage in virtual currency business activity; and
merchants and consumers that utilize virtual currency solely for the purchase or sale of goods or services or for investment purposes.
Applying for a BitLicense
To apply for a BitLicense, an applicant must complete a form in writing and under oath and submit an application fee of $5,000.
The application requires extensive information about the applicant and its principals. It requires detailed biographies for each director, principal officer, principal stockholder and principal beneficiary of the applicant, including background reports prepared by an independent investigatory agency, and fingerprints and photos of each of those individuals.
Among other disclosures, the application also requires extensive information about the proposed business activities of the applicant, as well its current and historical business activities, details of all banking arrangements, specified written policies and procedures, and an explanation of the methodology used to calculate the value of virtual currency in fiat currency.
Due to the exhaustive application process for a BitLicense and the rigorous compliance requirements (discussed below) placed on BitLicensees, the true cost of obtaining one far exceeds the application fee. For example, George Frost, executive vice president and chief legal officer at Bitstamp, estimates that the application cost his firm roughly $100,000, including time allocation, legal, and compliance fees.5 After nearly three years of waiting, on April 9, 2019, Bitstamp finally received a BitLicense.6 MonetaGo spent approximately $50,000 toward a BitLicense according to Patrick Manasse, its chief compliance officer, with their biggest cost being personnel hours, which reached 1,200 hours compiling the documentation for the application.7 Manasse noted that an additional 2,000 hours had also been invested in developing MonetaGo's global compliance program, a requirement of the BitLicense, indicating that MonetaGo's true cost of applying for and complying with the BitLicense framework exceeds $50,000.8 MonetaGo applied for a BitLicense at the end of 2015 and, after its application was rejected in 2016, the company went out of business. CoinBase described its BitLicense application submission as a "significant undertaking." It received its BitLicense in early 2017. Bittrex's founder Bill Shihara estimated that it cost his firm between $18,000 and $20,000, with employees spending approximately 80 hours compiling and reviewing paperwork, and noted that he felt lucky that his firm had a lot of paperwork already available.9 After applying for a BitLicense in August 2015, Bittrex's application was ultimately denied by the NYSDFS in April 2019 for inadequate compliance. Given the potentially high cost of obtaining a BitLicense, firms must assess their finances and business prospects in New York to determine whether the benefit of doing business in New York outweighs the cost of obtaining and maintaining a BitLicense.
Compliance
BitLicense regulatory compliance does not end when the applicant receives the license. A holder of a BitLicense must designate a compliance officer responsible for coordinating and monitoring compliance with the BitLicense framework and all other federal and state laws, rules, and regulations. Additionally, firms must maintain and enforce written compliance policies, including policies with respect to anti-fraud, anti-money laundering, cyber security, privacy and information security, all of which must be reviewed and approved by the firm's board of directors.
For new firms, the labor and administrative efforts needed to meet compliance requirements can be daunting. However, cost has not been the only reason that has turned some firms away from doing crypto business in New York. ShapeShift, a company that allows trading between cryptocurrencies without creating an account, has left the New York market due to philosophical objections to the BitLicense framework. ShapeShift's founder and chief executive officer, Erik Voorhees, explained that ShapeShift's would not do business in New York because of security concerns for its customers. Voorhees explained: "Identity theft is … more costly to society than many other forms of theft and crime. It is pervasive because the antiquated financial system — based on credit cards and banks — only works when personal information is attached to your transaction. Bitcoin has finally solved this problem, by enabling 100% secure transactions without attaching your private information. Now, New York wants to mandate that consumers continue to be put at risk, even though technology has provided a solution."10 The debate as to whether New York's regulations are the right ones will likely continue, but New York seems to be on the losing end, as only a small number of firms have actually obtained a BitLicense.
Other Requirements
BitLicensees must maintain a sufficient amount of capital to ensure the financial integrity of the firm and its ongoing operations. The NYSDFS superintendent determines how much capital a firm must obtain based on an assessment of specific risks applicable to each firm. Firms holding a BitLicense must also maintain a surety bond or trust account in the United States dollars in an amount that is acceptable to the NYSDFS superintendent.
A firm holding a BitLicense must obtain the NYSDFS superintendent's approval to offer any materially new product, service, or activity, or to make a material change to an existing product, service, or activity involving the State of New York or a resident of the State of New York.
BitLicensees must keep accurate books and records and preserve all of them in their original form or native file format for at least seven years from the date of their creation. Firms must also permit and assist the NYSDFS superintendent to examine the firm at least once every two years and whenever the superintendent deems such an examination is necessary or advisable.
Finally, each BitLicensee engaged in a virtual currency business must include on any advertisements or its products, services and activities a legend that states that the firm is "Licensed to engage in Virtual Currency Business Activity by the New York State Department of Financial Services."
Recent Developments
Shortly after NYSDFS formally issued the BitLicense regulations, in July 2015, Superintendent Lawsky left the NYSDFS and went into private practice as the chief executive officer of the consulting firm formed in his name, The Lawsky Group.11
Since its inception, the BitLicense has received harsh criticism.12 In late February of 2018, New York State Assembly legislator Ron Kim introduced Assembly Bill A9899A, known as The New York Cryptocurrency Exchange Act, to "amend the financial services law, in relation to creating a regulatory sandbox program; to amend the banking law, in relation to safeguarding financial technology products and services and prohibiting licensing fees for such products and services…"13 Kim told Bitcoin Magazine, that New York needs "common-sense laws and security procedures to provide a degree of clarity for both business and the public." He went on to state that this "legislation will give consumers and companies the confidence needed for widespread adoption of cryptocurrency in New York."14
The BitLicense is also unpopular on Capitol Hill. Representatives from the U.S. House of Representatives reintroduced the Token Taxonomy Act (TTA) in April 2019, which seeks to clarify and streamline the conflicting regulations of various states. The authors and co-sponsors of the bill chided the creators of BitLicense, stating that while many laws concerning crypto regulation have made a positive contribution, "others like New York's onerous BitLicense law have been heavy-handed."15 The TTA contains a preemption provision, which would override any state laws that are inconsistent with TTA. If the TTA becomes law in its current form, the BitLicense as we know it could become a thing of the past.
As federal and state regulators grapple with developing common-sense regulations for cryptocurrencies, New York has thus far taken the lead with the BitLicense framework. However, BitLicense seems to have been more successful at driving crypto businesses out of the state than at fostering a thriving and well-regulated environment for those who hold and use crypto assets. With the introduction of Assembly Bill A9899A in the New York legislature and the TTA in Congress, coupled with the paltry number of BitLicense holders, the life of the BitLicense may be limited.
Firms that wish to engage in the activities regulated by the BitLicense would be wise to consider the potential changes coming to the BitLicense framework to assess whether it is more prudent to obtain a BitLicense now, or to steer clear of New York in the hopes that the BitLicense framework will be revamped to better fit with the realities faced by the crypto community.
Michael B. Saryan is an attorney and senior counsel at Lexcuity PC (fka Homeier Law PC), where he advises clients in securities law matters and corporate transactions, including cryptocurrency transactions and STOs. Michael maintains a focus on keeping at the forefront of new regulations for compliance and best practices in the STO space.For nearly a decade, Michael has advised businesses in various stages of their lifecycles – from emerging companies to Fortune 100 companies – guiding his clients to navigate the legal landscape of corporate and securities laws.Michael typically advises clients raising capital through private securities offerings or experiencing a major corporate event, and he serves as outside general counsel for many of his clients.
Charles Kaufman is an attorney and shareholder of Lexcuity PC (fka Homeier Law PC), a leading law firm advising clients in both traditional and non-traditional financing. With over 23 years of experience advising growing businesses, providing leadership in crowdfunding, corporate finance, legal and strategic affairs and global compliance, Charles is a key advisor in the cryptocurrency and STO space helping companies navigate the ever-changing regulatory landscape.
---
[1] 23 CRR-NY 200.
[2] https://www.dfs.ny.gov/reports_and_publications/press_releases/pr1907151
[3] 23 CRR-NY 200.2 (p).
[4] Superintendent Lawsky's Remarks at the BITS Emerging Payments Forum, June 3, 2015.
[5] https://www.coindesk.com/real-cost-applying-new-york-bitlicense/
[6] https://www.dfs.ny.gov/reports_and_publications/press_releases/pr1904092
[7] Id.
[8] Id.
[9] Id.
[10] https://cointelegraph.com/news/shapeshift-leaves-new-york-choosing-not-to-comply-with-bitlicense
[11] https://www.linkedin.com/in/ben-lawsky-6aa97014/
[12] https://bitcoinmagazine.com/articles/new-york-legislator-proposes-bitlicense-alternative-cryptocurrency-users/
[13] http://legislation.nysenate.gov/pdf/bills/2017/A9899A
[14] https://bitcoinmagazine.com/articles/new-york-legislator-proposes-bitlicense-alternative-cryptocurrency-users/
[15] https://www.forbes.com/sites/joshuaklayman/2019/04/13/dont-call-it-a-comeback-with-new-bills-u-s-lawmakers-aim-to-give-new-life-to-non-security-tokens/#5addc563900f
Equities Contributor: Jor Law
Source: Equities News