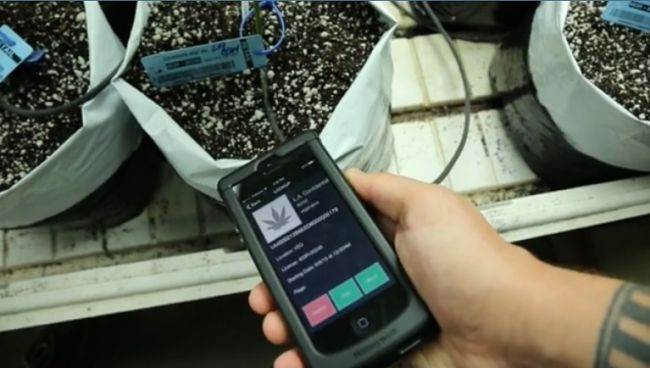 Members of today's cannabis industry face difficulties that shift in size and scope on a daily basis. Growers and ancillary business owners are forced to navigate through strict compliance guidelines, cultivators need to maintain plant health without much in the way of vetted technology, and business owners in all walks of life face legal ramifications for working with what is still classified as a Schedule 1 substance. Regardless of which component of the industry one works in, better oversight and data is almost always advantageous (and, unfortunately, hard to come by). It's my goal to increase the ability of cannabis entrepreneurs and business owners, specifically those involved in the grows themselves, to build their businesses without fear of compliance or legal issues.

Even those unacquainted with the structure of the cannabis industry know that any field revolving around a substance that's illegal on a federal level is going to be difficult to work in. While some politicians have made conscious efforts to reduce the stigma and inaccessibility of marijuana, like Bernie Sanders, anyone looking to enter the cannabis space faces harsh stigma and, in some cases, severe penalties for infringing on any of the innumerable regulations surrounding the substance. These regulations vary on state, county and even municipal levels, and as a result, are extremely difficult to work with. Furthermore, participants in the industry have to work with the constant fear of a shifted court decision or changed regulation that may involve the re-working of their entire business models.
Proper oversight in marijuana grows is undoubtedly beneficial to those involved, not only for the sake of cooperating with compliance regulations, but for basic inventory management. Any business that can't account for its products is bound to make mistakes, and modern ventures (especially in an industry as competitive as the cannabis space) can't afford to slip up. It's for these reasons that I founded Flowhub, an inventory management system for marijuana grows, which allows users to track their plants' growth and health, meet the various regulations imposed by governing bodies of the cannabis industry, and maintain proper inventory for business accountability and transparency. With Flowhub, the possibility of marijuana remaining accessible through Black Market sales (where there are no restrictions in place to prevent, say, children from accessing the substance) is significantly decreased due to fewer resulting problems with its regulatory bodies.
As a legalization advocate, it's my goal that marijuana can become readily available to those of a certain age that want it, and that entrepreneurs like myself can be free to pursue their dream ventures in the space. It's for these reasons that I founded Flowhub, and it's my goal that business owners, patients and recreational users alike will reap the benefits of its impact on compliance, regulations and overall business management.
Kyle Sherman is the CEO of Flowhub, a Denver-based startup providing inventory management software for growers. For more information, visit Flowhub's website at http://flowhub.co/.
DISCLOSURE: The views and opinions expressed in this article are those of the authors, and do not represent the views of equities.com. Readers should not consider statements made by the author as formal recommendations and should consult their financial advisor before making any investment decisions. To read our full disclosure, please go to: http://www.equities.com/disclaimer