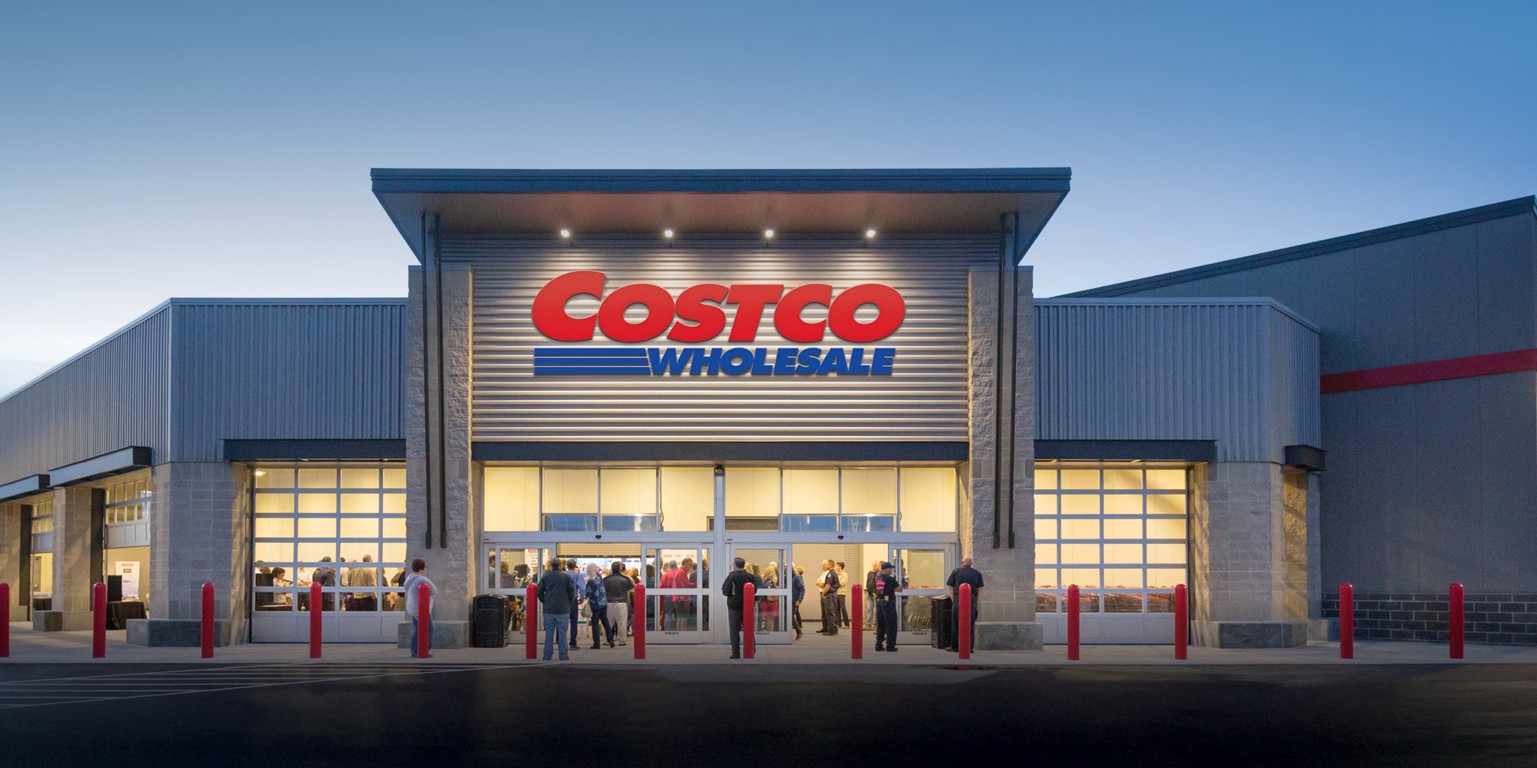 Image source: Costco
Wondering which wholesale club to pick as a customer or investor? I am a member of all three major wholesale clubs — BJ's, Costco and Sam's Club — and I have some definite opinions based on my own experience. Most people just invest in and join one. There are significant differences you need to be aware of among all three companies to make the right call for you.
In this column, I will share with you my opinions and some valuable insight into the best and worst of the group. Some have great customer service and customer care. Others have poor customer service and customer care. That is a big difference to keep in mind.
These are plenty of important differentiators. These are significant differences you need to understand.
Over time, I have learned while these three companies are direct competitors, the shopping experience, customer service experience and performance are very different among all of them. I have experienced plenty of both good and bad behavior from this group.
Keeping the customer happy is the key to keeping the customer
Keeping the customer happy is the key to keeping the customer. I learned early on the customer is always right if you want to keep the customer. Breaking this rule means losing the customer and future sales. Sounds so simple, and yet so many companies fail at this.
In the year 2020, every retailer should know exactly what it takes to keep the customer happy in order to keep the customer. Unfortunately, this is not the case. Some are much better or much worse than others.
Especially in this group of warehouse clubs. So, let's take a closer look at the differences.
BJ's has the worst customer service and customer care of group
All three wholesale clubs have online shopping and in-store shopping. There are significant differences, however, among the three stores.
BJ's is the worst with customer care in online shopping. First, it is more difficult to use the company's online shopping site. Second, the delivery takes two to four weeks rather than days with Costco and Sam's Club.
The biggest problem with BJ's, however, is if there is a problem with your delivery. You cannot reach the customer service department to get resolution. Period.
When I got patio furniture delivered, the table and chairs were damaged. I wanted to exchange the set.
I tried calling, went online and used email countless times and could never connect. I received a single reply via email that said customer service was very busy and would get back with me within two days. No one ever never did. That one message was in July, and here we are in November. Nothing.
So, it has now been four months, and I have not heard from them even once. And because the company did not get back with me within the proper timeframe, the timeframe to return merchandise has passed. That means I can no longer send the damaged furniture back.
What kind of way to run a business is this?
The badly run customer service operation means losing customers. It means losing me.
Based on this experience and others, BJ's has the worst customer service, customer experience and customer care. The company has shown it doesn't care about its customers or whether it keeps them or loses them.
Costco and Sam's Club customer care is better than BJ's
Costco and Sam's Club are much better. I have ordered online from all three. With Costco and Sam's Club, the delivery is within days and if I have a question or problem their customer service is always there, and they resolve any issues.
This is the way it should be. Happy customers remain customers.
In-store customer care has always been acceptable from all three. Costco and Sam's Club are pretty much equal as the best and easiest. BJ's is lower on the customer satisfaction scale.
So, as you can see, there is a big difference between the in-store and online shopping experience. There is also a big difference in the way all three wholesale clubs operate.
Some are good and others are terrible. Some think the customer is important. Others do not. Some want to keep the customer and others don't seem to care.
This is important for customers and investors to understand.
BJ's, Costco, Sam's Club in-store vs. online shopping experience
When it comes to the check-out experience, Sam's Club is the best. They let the shopper use an app to pay and walk out rather than having to get in the long check-out line at the cashier. I am very surprised neither Costco or BJ's has this.
Sam's Club also lets shoppers use all the major credit cards making their check-out experience easier.
So, based on experience, I would say the shopping and checking out experience is better at Sam's Club than competitors.
Costco checkout only lets shoppers use one credit card, Visa. That means you cannot shop with a MasterCard, American Express or anything else. You can do this with Sam's Club and BJ's.
In addition, the shopper cannot scan and pay over an app and miss the long lines. There is no excuse for not having this app and service to the customer.
BJ's let shoppers us a variety of credit cards, but its system seems older and antiquated. No app like with Sam's Club.
In-store returns are easiest at Costco, then Sam's Club, then BJ's
If you need to return something to a store, there are big differences as well.
Costco is the easiest. They have a record of everything you purchased in the past. So, even if you can't find the receipt, the store can scan your card, find the purchase on its computer system and give you a refund.
Costco also has no time limit. So, you can return something whenever you need to. This is something customers like.
Sam's Club's return period is more confusing. It used to be three months. Then the company extended that to unlimited like Costco. Now when I ask someone over there, however, I get a different answer. So, I don't know what their official return policy is today. This needs clarification.
Sam's Club does let the shopper have a record of all receipts on their app, however it is more difficult to find the right receipt while standing at the customer service desk flipping between the receipts section and the membership card section.
BJ's has a 30-day return policy. This is the shortest. Also, you need to keep your BJ's receipt. Even though you have a member number and they scan it on purchase, they don't seem to be able to pull the information up at the return counter. So, no receipt, no return.
Differences among Costco, Sam's Club and BJ's
As you can see, there are many differences among these three stores. There are more as well. Some appreciate that taking good care of the customer is the best way to retain the customer. Costco understands this better than the others.
Others like Sam's Club are more impersonal (Sam's Club is owned and operated by Walmart) but are generally easy to do business with. The company has an app which makes it easier to shop there. Getting a straight answer can be difficult, however, on things like return periods.
Then there is BJ's. I used to like this store, but its recent behavior is leaving a sour taste in my mouth. This should be a red flag for the management team to fix before it causes lasting damage to the business.
With the Christmas holiday shopping season upon us, many people are considering joining one of these warehouse clubs. They can be a good spot for savings on some items. Don't expect all items to be a deal. Some are and others are not. But if you shop at the right store and go in with that in mind and only focus on things that are good deals, you will generally be happy.
Jeff Kagan is an Equities News columnist. Kagan is a Wireless Analyst who follows Telecom, Pay TV, Cloud, AI, IoT, Tele Health, Healthcare, Automotive, Self-Driving cars and more. Email him at [email protected]. His web site is www.jeffKAGAN.com. Follow him on Twitter @jeffkagan and LinkedIn www.linkedin.com/in/jeff-kagan/
_____
Equities Columnist: Jeff Kagan
Source: Equities News