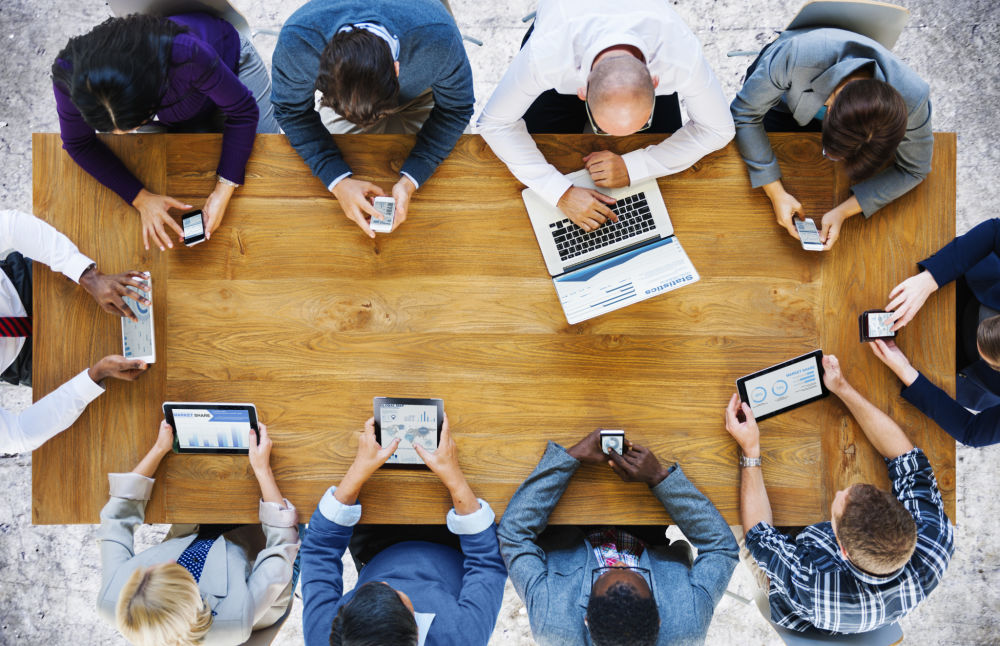 Our businesses, and the world they operate in, are transforming with unprecedented depth and speed. Layered on top of socio-economic changes, this disruption is resulting in social, political and economic fragilities at every level of the communications industry.
The just released USC Annenberg 2018 Global Communications Report found that the changing media landscape, technological innovations, greater access to data, disruption and the political climate are just some of the factors that will drive change in the industry:
USC Annenberg 2018 Global Communications Report
As communicators, we realize that we are at a significant inflection point, and it is time for us to use our reputation-management skills to set the stage for the difficult conversations that need to take place. Communications professionals must collaborate with the CEO and senior leadership to ensure that our organization's mission, purpose, culture, values, business strategy and operations are aligned and clearly articulated. Otherwise, we run the risk of an activist, disgruntled customer or former employee taking the lead on our corporate narrative.
In 2017, USC Annenberg asked PR professionals if the average consumer would be able to distinguish between paid, earned, shared and owned media in the next five years. Fifty-one percent said no. In 2018's report, 64% of those polled believed that consumers will not be able to tell the difference.
The 2018 report went on to ask what issues presented potential ethical problems for the PR industry:
USC Annenberg 2018 Global Communications Report
What Can Communicators Do to Protect Their Brand?
Communication professionals must encourage our organizations to take the lead on issues and risks by providing information that provides context around the complex macro environment. First and foremost, we must position our employees and customers at the center of everything we do. We must address their fears, and help our companies understand the long-term implications of business decisions.
It is our job to help organizations not only understand the risks in front of them, but to weigh the consequences of not acting with transparency or properly training loyal employees for the new era. Businesses that act responsibly and communicate effectively during this age of disruption will thrive in the new environment. Those that don't could find themselves with damaged reputations, or even out of business.
We must keep our skills updated and impart critical foresight to help mitigate the inherent risks of replacing seasoned workers with technology or cheaper labor. It is also crucial to carefully evaluate the impact the fourth industrial revolution will have on multiple stakeholders.
Once we have taken a hard look at how our organizations fit into the overall well-being of society, we can then effectively communicate the value our organizations create, and start building the trust needed to ensure long-term success and maintain brand equity. If we ignore this challenge, we are needlessly putting our organization's most powerful strategic asset — its reputation— at risk.
About the Author: Laura Kane is the Chief Communications Officer for the Public Relations Society of America. She has helped companies of all sizes find their voice and generate meaningful stories that were widely covered and shared, significantly increasing brand value. Laura has held management positions at Disney ABC, the Metro Atlanta Chamber of Commerce, Aflac and Marsh & McLennan.

PRSA offers a wide variety of professional development programs on topics for new professionals, mid-career communicators and senior management. Including a certificate program in reputation risk management http://bit.ly/prsarrm.
Please visit https://www.prsa.org/events-programs-and-webinars/ for a complete listing of free member webinars, certificate programs, workshops and courses.