"Today is a historic day in the relationship between Cuba and the U.S.," U.S. Transportation Secretary Anthony Foxx said after he and Transportation Minister Adel Yzquierdo Rodriguez signed the deal in a ceremony at Havana's Hotel Nacional. "It represents a critically important milestone in the U.S. effort to engage with Cuba."
The agreement allows 20 regular daily U.S. flights to Havana, in addition to the current 10-15 charter flights a day. The rest would be to other Cuban cities.
An interesting company to look at in the space is Herzfeld Caribbean Basin Fund (CUBA) who are publicly traded and you can get information by clicking the link above or go directly to the fund site. They are thinly traded but have followed some of the move since relations have normalized.
---
---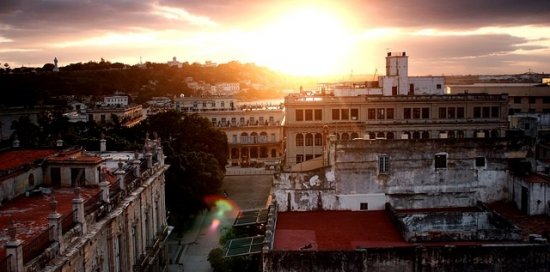 Nearly 160,000 U.S. leisure travellers flew to Cuba last year, along with hundreds of thousands of Cuban-Americans visiting family, mostly on expensive, frequently chaotic charter flights out of Florida.
"The adoption of this memorandum is an important step that will soon permit the establishment of regular flights between the United States and Cuba," Yzquierdo Rodriguez at the signing ceremony.
Commercial flights make travel to Cuba far easier for U.S. travellers, with features such as online booking and 24-hour customer service that are largely absent in the charter industry.
U.S. visitors to Cuba will still have to qualify under one of the travel categories legally authorized by the U.S. government. Tourism is still barred by law, but the number of legal reasons to go to Cuba — from organizing professional meetings to distributing information to Cubans — has grown so large and loosely enforced that the distinction from tourism has blurred significantly.
DISCLOSURE: The views and opinions expressed in this article are those of the authors, and do not represent the views of equities.com. Readers should not consider statements made by the author as formal recommendations and should consult their financial advisor before making any investment decisions. To read our full disclosure, please go to: http://www.equities.com/disclaimer