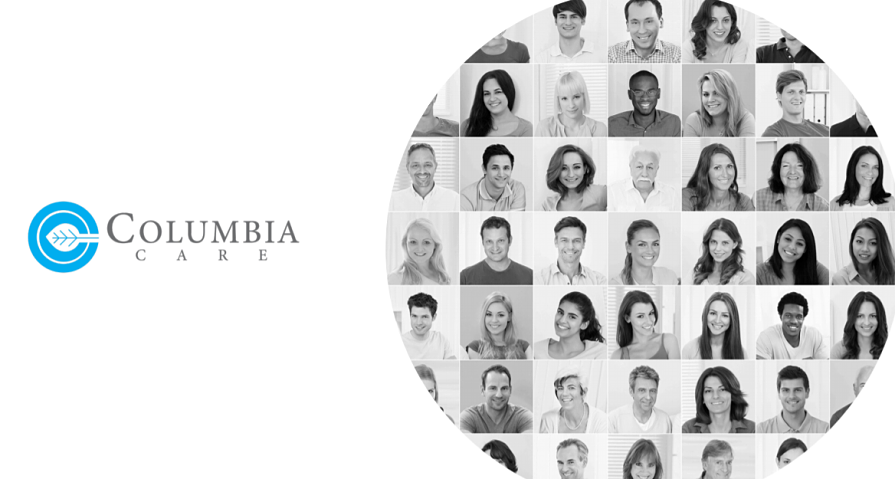 Header image taken from the company corporate presentation
There was a time when cannabis mergers and acquisitions were happening at an unprecedented pace. Last year, competing Canadian LPs like Canopy Growth, Aphria and Aurora Cannabis were snatching up companies left and right. However, the M&A activity in the industry might be starting to slow. In September 2019, there have been 16 deals, while in September 2018 saw 29 deals close.
Overall, there have been more deals this year than last year, but the current landscape is in flux. For some companies, the blood-letting of the market has created acquisition opportunities nearer to their target price range. Columbia Care, Inc. is looking to be one such company.
If readers are not familiar, the company started in Washington D.C. and currently owns 39 licenses across the United States and Europe. Columbia Care is a vertically-integrated operators with facilities for cultivation, manufacturing and retail dispensaries in prime locations in cities like New York, San Diego, Boston, Chicago and, of course, Washington D.C. The company has over a hundred SKUs covering the typical range of products in a metered, pharmaceutical-style for flower, edibles, hard-pressed tablets along with CBD products as well.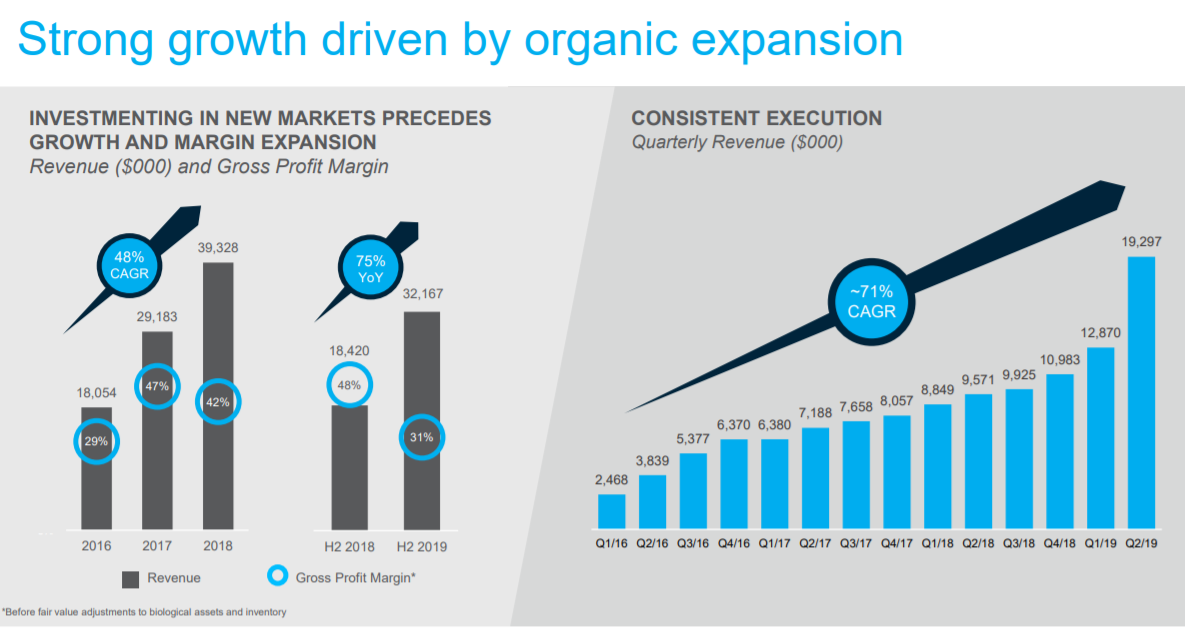 Recently, Columbia Care's BeneCeed CBD tablets were shipped to the United Kingdom for a clinical study, a Phase 2b trial.
By year end, Columbia Care will have 14 markets operational and, based off their Q2 earnings report (the company reported $19.3M in revenue a 101.7% increase year-over-year), they have $125 million in cash and no debt on their balance sheet.
Like most cannabis companies, Columbia Care has seen its share price tumble this year. The stock is down 54% for the year and down around 25% over the last month.
In July, Columbia Care launched a $25 million share repurchase program in response to a price decline. "Our job is to really drive shareholder value, and the stock price is the main determinant of that," says Vita.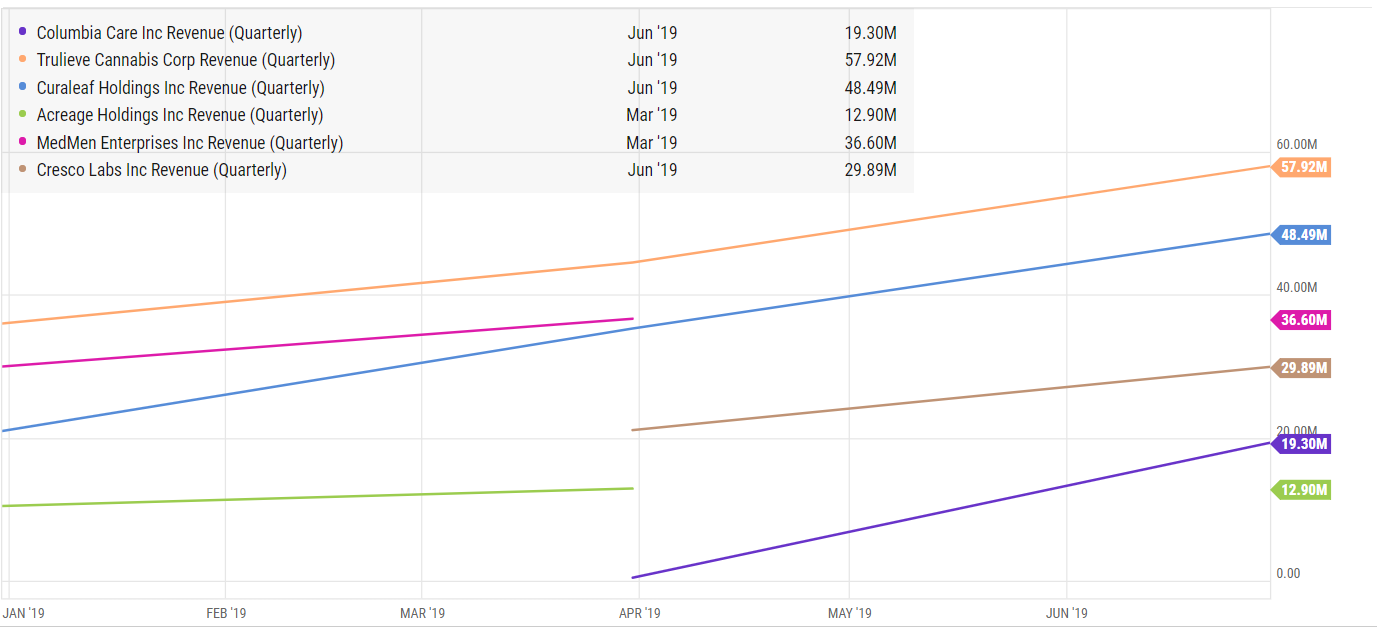 In this chart, you can see Columbia Care toward the bottom in quarterly revenues compared to a few of its notable MSO peers like Trulieve Cannabis (in orange).
The biggest knock against Columbia Care has been the size of the markets it has operations. Washington D.C., Chicago, Boston and even San Diego are not the largest markets for cannabis and do not generate the kind of sales like mature marketplaces like Colorado, Oregon and even upstart Nevada. These former areas are high-density and high foot traffic brick and mortar locations, but they reside within cannabis markets that are still blossoming, and, as we have seen in California, and even Canadas as a whole, markets can take some time to gain momentum and work out the kinks.
Yet, Columbia Care is a medical or homeopathic-type cannabis company focusing their products and their marketing (as well as packaging) like you would find in a modern medicine manner. This focus and market presence they believe gives them a leg-up in Europe, where the medical cannabis market is close to 75%. Again, the problem in Europe has been that revenues are small right now.
While Columbia Care is flush with cash and has a solid balance sheet, its current revenue stream is going to be a trickle until markets like Illinois, New York and Massachusetts truly start to heat up.