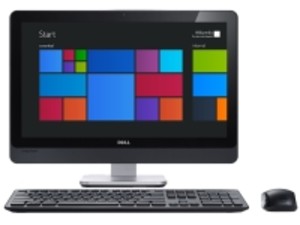 After a marvelous post-IPO run, $12 issue price shares in this small unknown company ran to $40 per share - only to head straight back to break the IPO price at $12 and close yesterday at $10.39 looking like absolute death. But the crew at Code Rebel (CDRB) made a nice ten-figure acquisition with cash and stock to get a bounce back above the IPO thresh hold - pacifying investors for now. The real issue will come 90 days from May 19th on, about mid-August, when they report earnings. I think the stock is fairly valued at $200 million.
"By acquiring ThinOps Resources we both expand our distribution channels and the range of services we can provide to our customers," says Arben Kryeziu, CEO of Code Rebel. "We will be able to offer a greater range of expertly tailored consulting services and generous support for multiple technologies, strengthening the tie between our product and our customers as we grow globally."
We have been writing about Code Rebel since the IPO and have been trying to get a handle on the company in our articles listed below:
Code Rebel: The Revolution Will Not Be Televised
Code Rebel Runs Silent, Runs Deep
The Curious Case of Software Maker Code Rebel (CDRB) Soaring
I fully expect the team to overcome its slow start and send a message to investors who are interested in what the company does and how they do it. This will be easier because Sarbanes-Oxley requires the CEO/CFO to sign off on the financials where the specifics of this acquisition will reside, along with other important details about sales and margins. Investors both long and short look forward to this.
"ThinOps Resources project support team has the exact knowledge, background, and expertise we need to support our current enterprise Mac solution deployments. Adding them to our team helps us advance our mission immensely," CEO Kryeziu says.
I certainly hope they spend some time on IR. Their stock is thinly traded and any manager who came in to accumulate a position would be immediately frustrated by the lack of liquidity and volatile nature of Code Rebel as a trading stock day to day. But this will also deepen as we go through 2015 - good stocks get liquid fast.
Acquiring a channel partner is smart business - in fact, the popular 2015 strategy has been buying lower EBITDA with a combo of cash from IPO and shares - so good to see they are lifting their heads in the Hawaii-based offices.
"Our mission has always been to consistently bring innovative approaches and solutions to our clients. By joining Code Rebel we can now provide them innovative software solutions in addition to our professional services offerings," said Tom Moreno, President of ThinOps Resources, regarding the acquisition by Code Rebel.
I imagine Code Rebel will get back to the drawing board and start working on integration of ThinOps - which is what good companies do - as they head into their first reporting quarter as a public company - a nice 20% pop today stems the slide as we await reporting in August where we finally get a look behind the Kimono.
Steve Kanaval is the author of the upcoming Equities.com's Small-Cap Throwdown, a premium newsletter designed to help investors identify the best small-cap stocks to add to your portfolio and trading ideas to profit off them. The first issue pits the hottest beverage small-cap stocks against each other to find a winner. Sign-up here for a free issue today!
DISCLOSURE: The views and opinions expressed in this article are those of the authors, and do not represent the views of equities.com. Readers should not consider statements made by the author as formal recommendations and should consult their financial advisor before making any investment decisions. To read our full disclosure, please go to: http://www.equities.com/disclaimer