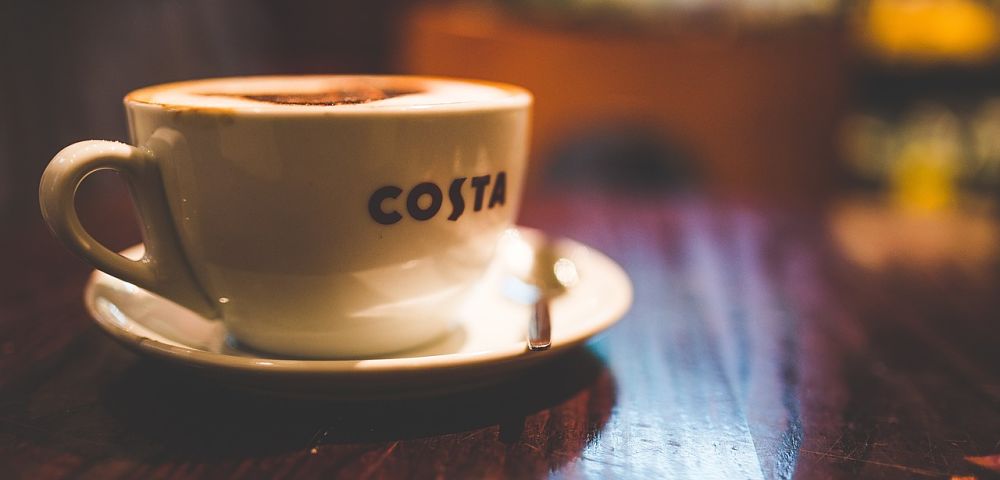 Coca-Cola announced the acquisition of British coffee retailer Costa Coffee for $5.1 billion on Friday.
Costa Coffee, Britain's leading coffee chain, has 4,000 retail outlets across Europe, Asia, Africa and the Middle East in 32 countries, as well as on-the-go Costa Express outlets, home coffee products and over 8,000 coffee vending machines. In coffee sales in China, it is second only to Starbucks.
It is Coca-Cola's first hot drink acquisition, and puts it in direct competition with several coffee brands. Nestle and Starbucks SBUX agreed to a $7.2 billion global coffee alliance, and Keurig merged its business with Dr. Pepper Snapple, another Coca-Cola competitor, earlier in 2018.
Whitbread Ltd., which has owned Costa Coffee since 1995 and announced plans earlier this year to spin off the company, said it will use the money from the sale to upgrade its Premier Inn hotel chain in the United Kingdom and Germany. Whitbread shares rose over 17 percent in trading on London's stock exchange on Friday morning.
The plan requires shareholder and regulatory approval. Coca-Cola said the deal should be concluded in the first half of 2019.
"Costa gives Coca-Cola new capabilities and expertise in coffee, and our system can create opportunities to grow the Costa brand worldwide," Coca-Cola President and CEO James Quincey said in a statement Friday. "Hot beverages is one of the few segments of the total beverage landscape where Coca-Cola does not have a global brand. Costa gives us access to this market with a strong coffee platform."