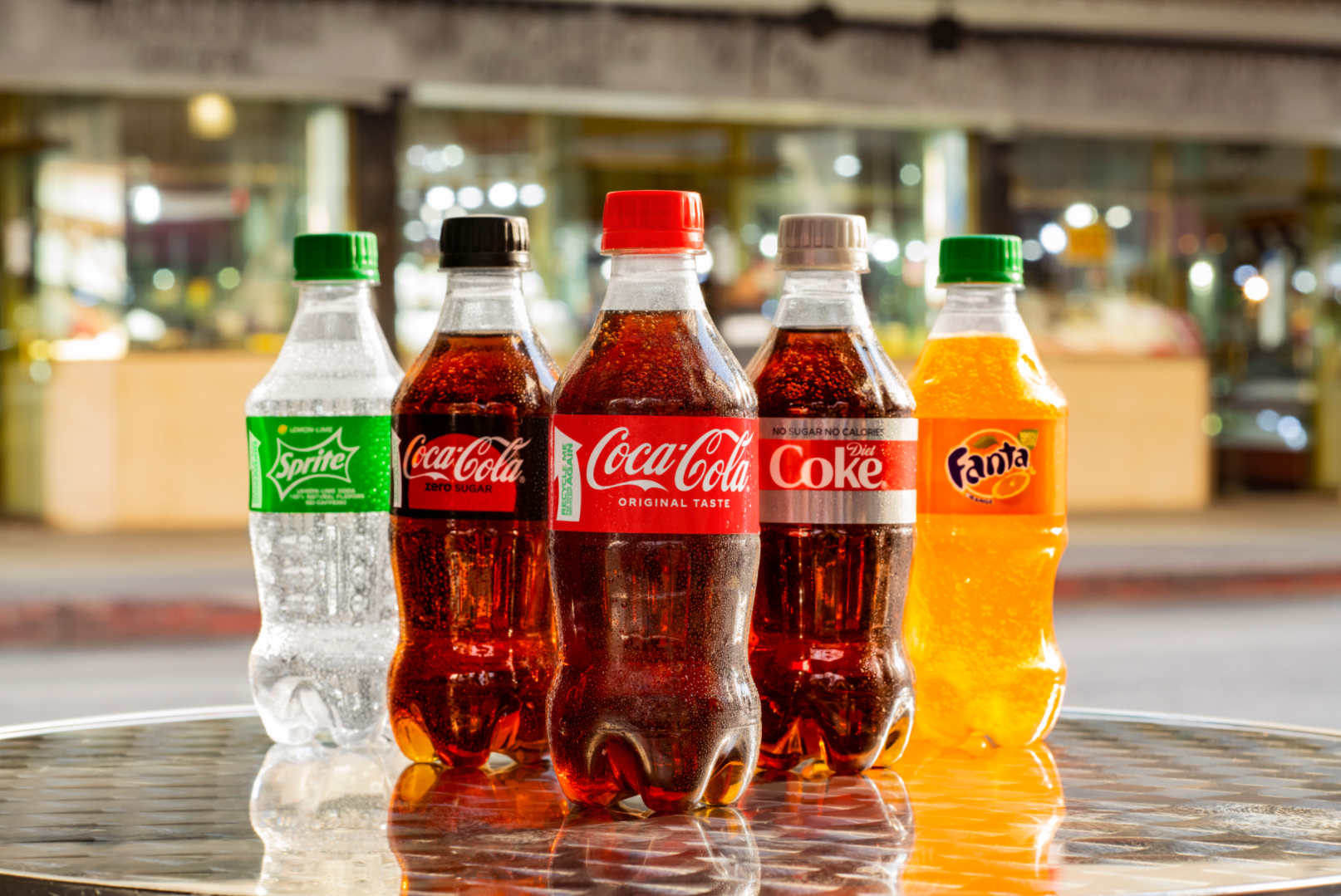 Image: New 13.2oz bottles made from 100% recycled plastic material. Source: The Coca-Cola Company
The Coca-Cola Company is launching new bottles made from 100% recycled material in an effort to cut down on its use of new plastic.
In an announcement Tuesday, the Atlanta-based beverage giant said a 100% recycled 13.2-ounce bottle will begin rolling out in February in the Northeast, California and Florida, starting with Coke, Coke Zero and Diet Coke beverages. Select markets will also get Sprite in 100% recycled bottles this month.
A 20-ounce version of the 100% recycled bottle will debut across the Coke lineup this month in New York and California markets, too, and Coca-Cola's water brands Glaceau Smartwater and Dasani will follow in Texas this spring.
By this summer, Coke said the new bottles will be available nationwide, bringing the company closer to its goal of using 100% recycled packaging material by 2025 and 50% recycled material in bottles and cans by 2030.
The company estimated that the emissions saved by the new bottles will be the equivalent of taking "2,120 cars off the road for one year."
Alpa Sutaria, president and general manager of sustainability in Coca-Cola's North America operating unit, said, "Given our scale and resources, we realize our unique opportunity and clear responsibility to make a positive difference in the global plastic crisis."
"Plastic is a valuable packaging resource and these innovations in the U.S. represent meaningful action that focus not just on what goes into the bottles, but on innovation of the bottles themselves," he added.
The bottle cap and label will not be made out of recycled materials, but each bottle will include a "Recycle Me Again" message on the label, Coca-Cola said.
Coca-Cola has been criticized in the past for its use of environmentally damaging plastic.
In 2020, the company was ranked the world's biggest plastic polluter for the third year in a row after an audit conducted by Break Free From Plastic found Coca-Cola bottles were the most frequently discarded item in public spaces including parks and beaches.
A similar report found that Coca-Cola, PepsiCo Inc, Unilever plc and Nestle SA are the companies responsible for most of the world's plastic pollution.
In addition to Coca-Cola's efforts, the other companies have all announced plans to reduce plastic pollution.
Unilever committed last year to halving the amount of new plastic it uses in packaging by 2025, along with an absolute reduction of more than 100,000 metric tons in plastic use; Nestle said last year it will spend $2 billion on eco-friendly initiatives; and PepsiCo recently launched a redesigned 2-liter bottle made from 24% less plastic.
_____
Source: Equities News