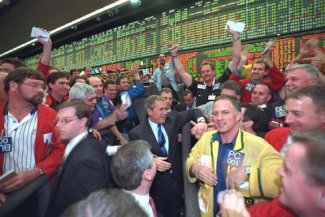 Today, July 5th, 2015, marks the last day that trading pits at the Chicago Board of Trade Building will be active. The move to close the trading floors was instituted by the CME Group that controls the Chicago Mercantile Exchange and the Chicago Board of Trade.
Since the invention of online trading, the need for in-person futures trading (the main type of trading that happened at the CBOT) has been reduced. Open outcry accounted for the majority of trading volume until 2003, and since then, most of the futures trading has happened online.
The move to close the trading pits shouldn't come as too big of a surprise to those who have been following the shifting trading patterns. In 2009, there was a documentary film called Flooredthat explored the careers of Chicago floor traders whose jobs have been impacted by the proliferation of online trading.
Having been released at the height of The Great Recession, the film gained a lot of traction upon its initial release. With the trading floors closing for good today, the film appears poised to make a comeback in relevance and popularity.
DISCLOSURE: The views and opinions expressed in this article are those of the authors, and do not represent the views of equities.com. Readers should not consider statements made by the author as formal recommendations and should consult their financial advisor before making any investment decisions. To read our full disclosure, please go to: http://www.equities.com/disclaimer