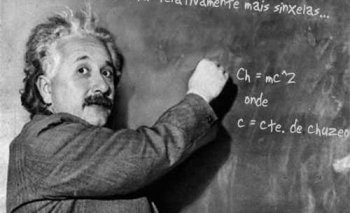 Unified commerce is the ability for merchants to source a full suite of POS and mobile commerce capabilities, business management solutions, and advanced cloud-based services, all from a single point of contact. It calls for one vendor, or even one dealer, that can package all the services in a single bundle in order to make implementation and management simpler — and more profitable — for any merchant.
Consider that merchants already receive services such as data and telephony from existing, trusted partners such as telecommunications and software providers, who deliver amenities such as Internet, voice communications, accounting systems, and other services that support and comprise their entire back-office environments. It is a logical and even convenient progression, then, for merchants to purchase a range of POS and mobile marketing services from these same partners as part of a larger, bundled offering.
Where omni-commerce is a consumer-facing proposition, unified commerce is a provider-to-merchant proposition, accommodating fixed, mobile and mixed environments. It allows all the elements of commerce—network design, systems integration, equipment certification, multisite deployment, marketing, sales, service, and back-office integration—to be more easily integrated and overseen by a sole, qualified and accountable supplier.
How is this even possible today? Two essential technologies now pave the way: ubiquitous broadband and cloud computing, which, together, have changed all the rules. Such interconnectivity could never have been possible if geographic location and equipment compatibility were still relevant requirements. Today, they are not. Under a unified commerce model, everything streams to and from the cloud, where connection and communication are hardware-agnostic, making seamless integration across platform and process an absolute achievable reality.
I stumbled upon a few small cap companies in the space and Spindle ($SPDL) is one that provides mobile commerce solutions for small and medium-sized businesses. Its commerce solutions comprise payment aggregation, point-of-sale, mobility, operational, and marketing services, which enable merchants to through its Yowza!! advertising platform.
More In-store for Retail
Unified commerce solutions can also transcend just technology. Retailers can use these services to create incentivized campaigns with an outreach component that drives traffic to the store. Once there, consumers can receive a beaconing push notification with a relevant cross-sell or upsell opportunity, hypothetically for stale inventory the retailer wants to unload. Through in-house Wi-Fi, consumers can receive additional product information, while in the aisle, to help close the sale. The transaction is also monitored via video to protect both the store and shoppers; and all the while, through shopper participation, the retailer is harvesting vital consumer metrics that will help further refine future campaigns.
This is "big data" analytics and cloud computing at its best, which is usually the realm of enterprise business, but is now available even to the modest local merchant, thus leveling the competitive playing field. The merchant now benefits from a host of seamlessly interconnected marketing, transactional, and operational services, both core to the business and ancillary, whose blended totality goes far beyond the limitations of "omnicommerce."
This new paradigm can be referred to as unified commerce, an all-in-one business-building and business-managing solution. As merchants find it easier to source a full range of these items and implement these bundled services, they will drive the next generation of marketing, POS, and business services toward ubiquity, enabling the steady evolution of the dynamic mobile economy.
DISCLOSURE: The views and opinions expressed in this article are those of the authors, and do not represent the views of equities.com. Readers should not consider statements made by the author as formal recommendations and should consult their financial advisor before making any investment decisions. To read our full disclosure, please go to: http://www.equities.com/disclaimer