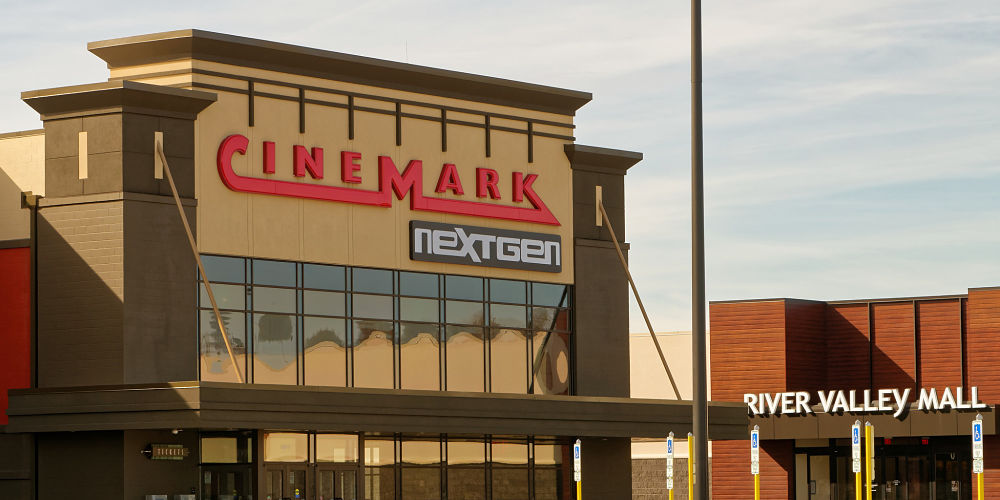 Image via Nicholas Eckhart/Flickr CC
Given the rise of movie-streaming services, is the old technology of movie theaters doomed? Or can they adapt? asks Ian Wyatt, editor of High Yield Wealth.
We believe the old-technology theater-delivery model works. We also believe it can adapt—and no theater is adapting better to the new reality than Cinemark Holdings (CNK), the largest U.S.-based theater chain.
Cinemark operates more than 500 theaters with nearly 6,000 screens in the United States and Latin America. It continually makes money; it grows revenue. Growth is attributable largely to new theater openings.
But opening new theaters isn't enough. The new establishments must be built to satisfy consumer demand. Consumers want more than a simple seat to view a large screen these days.
More customers demand a luxurious viewing experience. Cinemark has responded by increasing its recliner count to over 40% of its screens. Cinemark also offers the most 236 XD theaters throughout its global circuit. The technology employs a larger screen with additional improvements in audio and digital projection. XD screens comprise only 4% of Cinemark's circuit, but they're a hit with customers.
Cinemark has also explored virtual reality options to engage customers beyond their theater seats. It recently decided to collaborate with The Void, a virtual reality specialist, for an in-theater immersive entertainment location at its Dallas flagship theater.
Concessions have always been an important revenue and earnings driver. Concessions accounted for 33% of Cinemark's annual revenue last year. Thirty-four percent of Cinemark theaters now offer alcoholic beverages — a traditionally high-margin offering. Nearly 60% of the theaters offer full-service and dine-in restaurants.
Connections, a new loyalty program, further ensures more moviegoers will consider Cinemark theaters first. Connections has attracted 6.5 million members worldwide in its 18-month existence.
Cinemark's new Movie Club offering, launched in this past November, gives subscribers access to one standard 2D movie ticket a month for an $8.99 monthly subscription fee. Users can buy additional tickets for the same $8.99 price, book and pick seats online with no extra fees, and receive a 20% discount on concessions.
The average moviegoer purchases 5.3 tickets per year. The opportunity to drive increased visitation of even one to two more times per year would substantially grow the top and bottom lines.
The movie business is a cyclical business. 2017 was a down year for movie releases. Cinemark shares finished down 9% in 2017. The dividend yield finished up at 3.3%. The shares trade at only 15 times 2018 EPS estimate for $2.25. The five-year average is closer to 19, which we think Cinemark has proven it deserves.
Ian Wyatt is editor of High Yield Wealth.
Subscribe to Ian Wyatt's High Yield Wealth here…
About MoneyShow.com: Founded in 1981, MoneyShow is a privately held financial media company headquartered in Sarasota, Florida. As a global network of investing and trading education, MoneyShow presents an extensive agenda of live and online events that attract over 75,000 investors, traders and financial advisors around the world.