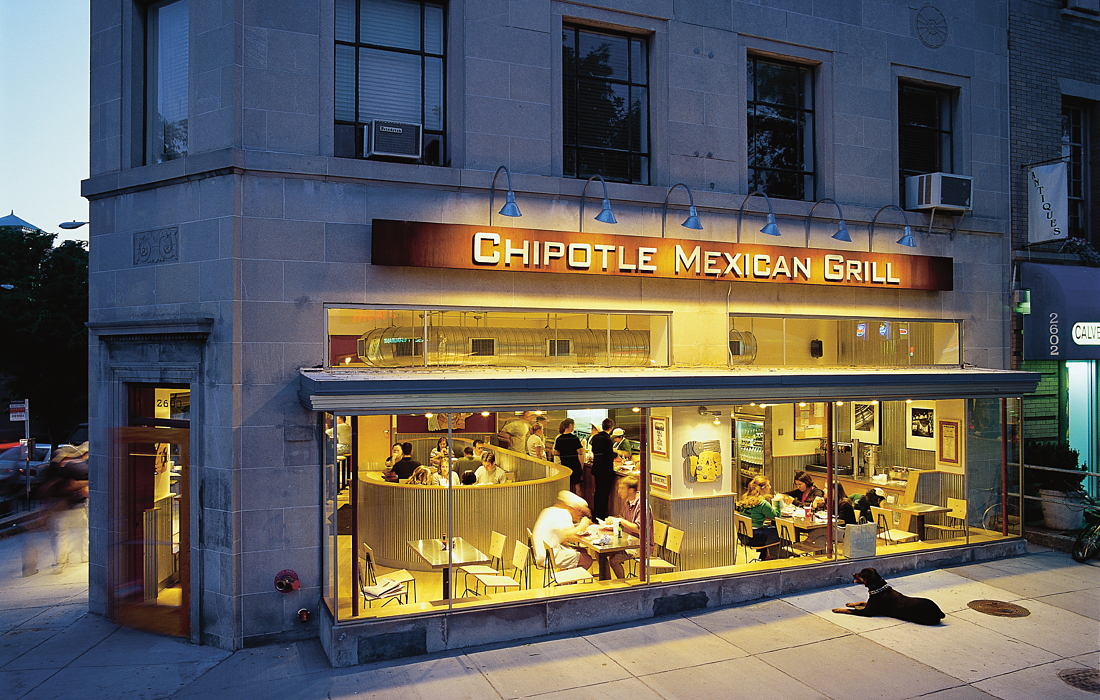 Image: Chipotle Mexican Grill, Woodley Park, Washington, DC. Source: Chipotle Mexican Grill
Chipotle Mexican Grill Inc (NYSE: CMG) plans to add hundreds of new restaurants this year.
In an interview with CNBC, the fast-casual chain's chairman and chief executive officer Brian Niccol said Chipotle aims to open 200 locations and hire 15,000 new employees to staff stores.
The planned openings would bring Chipotle's store count to nearly 2,000 locations.
With indoor dining restrictions in place at restaurants across the country due to the COVID-19 pandemic, more than 110,000 eateries have either shut down permanently or temporarily, according to the National Restaurant Association.
Chipotle has bucked the trend in 2020, reporting spikes in both online and delivery sales and proceeding with the launch of 161 new restaurants.
In its earnings report released Tuesday, Chipotle said it ended the fourth quarter with $1.6 billion in revenue, up 11.6% from the year-ago period. Its quarterly net income was $191 million, or $6,69 per share. Adjusted for an income tax benefit and other items, earnings were $3.48 per share.
The company ended 2020 with revenue for the year up 7.1% to $6 billion and net income of $355.8 million.
Digital sales skyrocketed to $2.8 billion in 2020, a 174% boost from the prior year, and now make up 46% of the chain's total sales.
Anticipating continued online demand, Chipotle said 70% of its new stores opening this year will have Chipotlanes, a drive-thru lane solely for pick-up of online orders. There are already 170 Chipotlanes in use.
During the company's earnings call Tuesday, Niccol said, "Expanding access and convenience through our digital ecosystem has kept the Chipotle brand relevant. Even when Chipotle couldn't greet guests during a global pandemic, it found a way to connect."
Niccol said he was optimistic that "COVID is hopefully more in the rearview mirror going forward."
Citing the uncertainty caused by the coronavirus outbreak, the company declined to provide a forecast for 2021 but said it is expecting a strong first quarter.
_____
Source: Equities News